North Carolina Bans Cryptocurrency Donations, while Democrat Andrew Yang Openly Advocates Bitcoin and Ethereum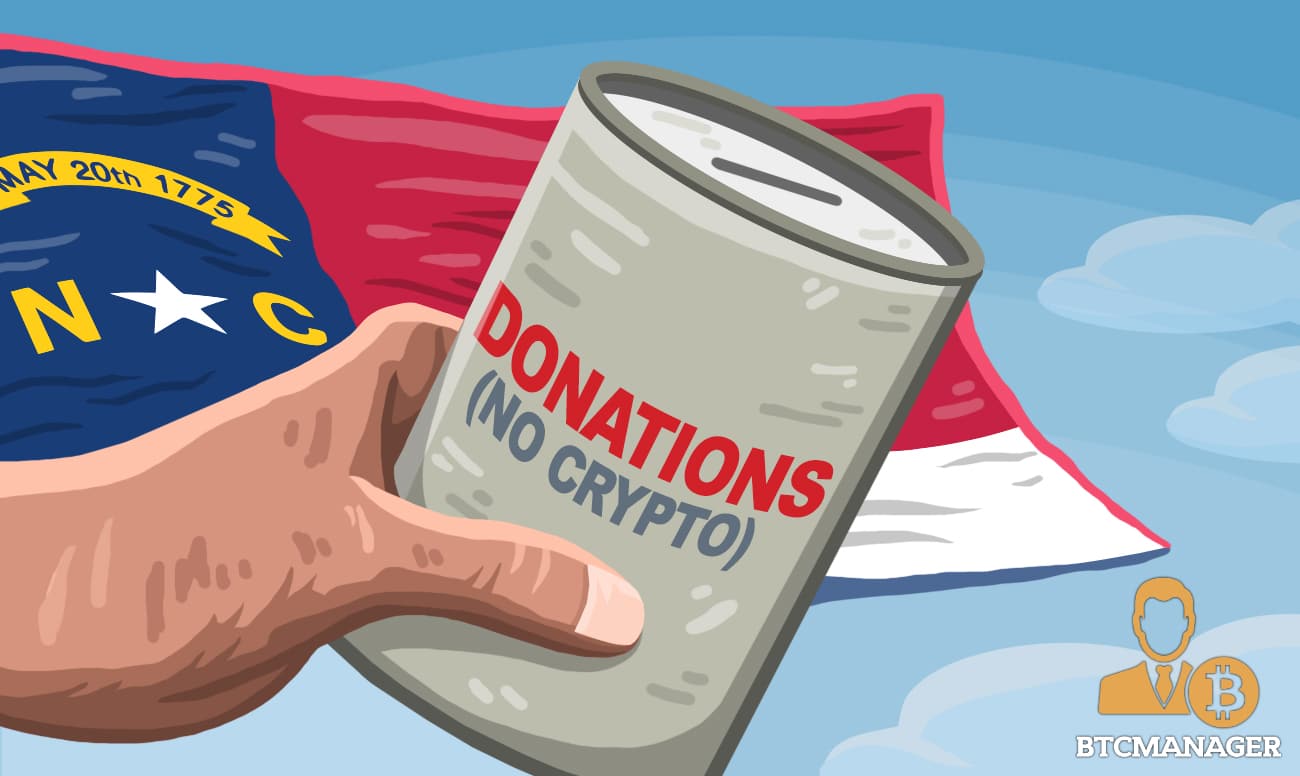 Andrew Yang, a Chinese-American running for the 2020 Presidential elections as a Democrat, tweeted on July 24, 2018, that he will accept donations in the form of cryptocurrencies. It is speculated that this decision is primarily aimed to appease the tech-savvy crypto enthusiasts who'd be willing to support a candidate who doesn't shy away from openly embracing alternative forms of digital currencies.
Campaign Will Accept Bitcoin, Ethereum, and More
As per the announcement made by Yang's campaign, the campaign will accept donations in bitcoin, ether, and any other currency in the ERC20 standard with an upper limit of $2,500. For Venmo payments, the hard cap has been fixed at $2,700.
To donate crypto tokens successfully, interested parties will receive a form from campaign advisors to verify their voting qualifications. Once confirmed, the campaign will send a crypto wallet address to which the donators can make the donations in any of the specified digital currencies.
North Carolina not Quite on Crypto Bandwagon
In stark contrast to Andrew Yang's openness towards cryptocurrencies, the North Carolina State Board for Campaign Finance Rules (NCSBE) stated on July 31, 2018, that the election candidates would not be allowed to accept donations in the form of bitcoin, ether, or any other cryptocurrency.
To get a bit of a context, earlier this year a Republican candidate from Morrisville, North Carolina Emmanuel Wilder, had asked the state board whether he could accept campaign donations in the form of digital currencies. To this, state elections executive director Kim Westbrook Strach, wrote a letter to Wilder this month stating that digital currencies cannot be measured adequately. Stach wrote:
"We do not have the confidence that we could adequately regulate contributions to a political campaign in North Carolina in the form of cryptocurrency."
Although not quite what he had hoped for, Wilder is still optimistic about cryptocurrencies to be a part of the political machine in the U.S. someday. He also stressed the potential of blockchain technology in improving businesses and public administration operations on a daily basis.
BTCManager reported on February 11, 2018, how crypto sponsored politicians are increasingly deploying election campaigns as they have proved to be an efficient tool for raising considerable campaign funds.