Nvidia Says its Crypto Businesses is Never Coming Back, Officially Out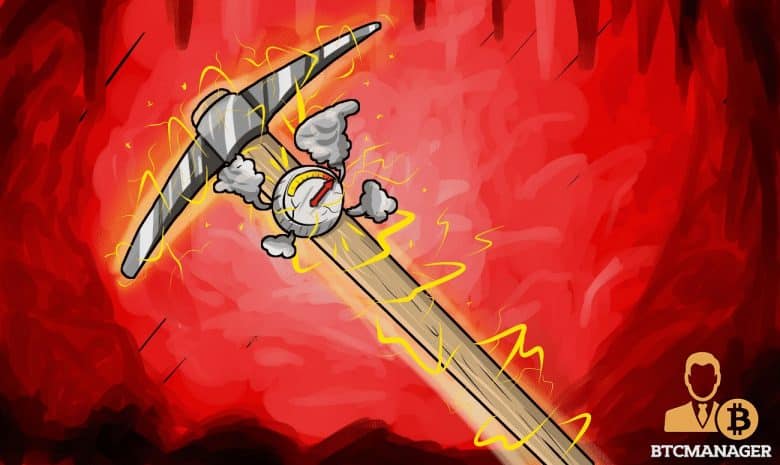 In a second-quarter earnings call, Nvidia CEO Colette Kress has said that the revenues from its cryptocurrency venture have declined to a point in which the chip manufacturing conglomerate will now have to back out from the crypto sector.
$100 Million to $18 Million
In early 2018, Nvidia expected its cryptocurrency mining equipment manufacturing venture to bring in at least $100 million in the second quarter and over $400 million throughout 2018. However, the actual revenue was only 18 percent of the projected revenue.
Given the massive discrepancy in the projected revenue and the actual revenue from its cryptocurrency business, Kress stated that the company would not commit to any contribution to the crypto sector shortly.
"Whereas we had previously anticipated cryptocurrency to be meaningful for the year, we are now projecting no contributions going forward," Ms. Kress said.
The projected revenue of Nvidia's cryptocurrency business was released to the public in early 2018 when the valuation of the crypto market neared $90 billion, and Bitcoin hovered at around $19,000. As of August, the value of Bitcoin remains in the mid-$6,000 range with the valuation of the crypto market below $300 billion.
The 82 percent decline from the expected revenue of Nvidia's cryptocurrency venture is similar to the margin most cryptocurrencies fell by in the past few months. While bitcoin recorded a 69 percent decline from its all-time high, other cryptocurrencies such as ether and bitcoin cash recorded 80 to 90 percent losses since January 2018.
Nvidia comfortably eliminated its unprofitable cryptocurrency venture due to the strong performance of its data-center business, which generated $760 million in sales in its second quarter, increasing 83 percent since 2017. By the third quarter, Nvidia is expected to generate $755 million in sales from its data centers, driving its quarterly revenue to $3.25 billion.
Is Crypto Unprofitable?
Nvidia and its newly appointed CFO have demonstrated their negative stance towards the crypto market and the cryptocurrency mining equipment industry. But, other key players such as Bitmain and Samsung have seen significant success in the sector, seeing a rise in profits.
Bitmain, for instance, has become the biggest conglomerate in the history of the cryptocurrency market with a valuation of $18 billion, ahead of its planned initial public offering (IPO) in Hong Kong.
The China-based company relies on its cryptocurrency mining equipment manufacturing business as its core source of revenue and profit, and throughout 2018, it has recorded a higher profit than Nvidia by bringing in over a billion dollars in profit.
In its second quarter, Nvidia doubled its profit from $550 million to $1.1 billion, but in the first quarter of 2018, Nvidia recorded 50 percent of the profit recorded by Bitmain.
"Bitmain reportedly brought in $1.1 billion in net profit just in the first quarter of 2018. According to the email, a conservative estimate of what the company could earn in net profit for the full year hovers at approximately $2 to $3 billion," a report of Fortune read, citing an email it obtained from Bitmain.
Samsung, South Korea's biggest conglomerate, entered the cryptocurrency mining equipment manufacturing sector earlier this year and has publicly expressed its intent to continue targeting the crypto market and investors within it.