NvirWorld partners with EMERGE Group to advance blockchain gaming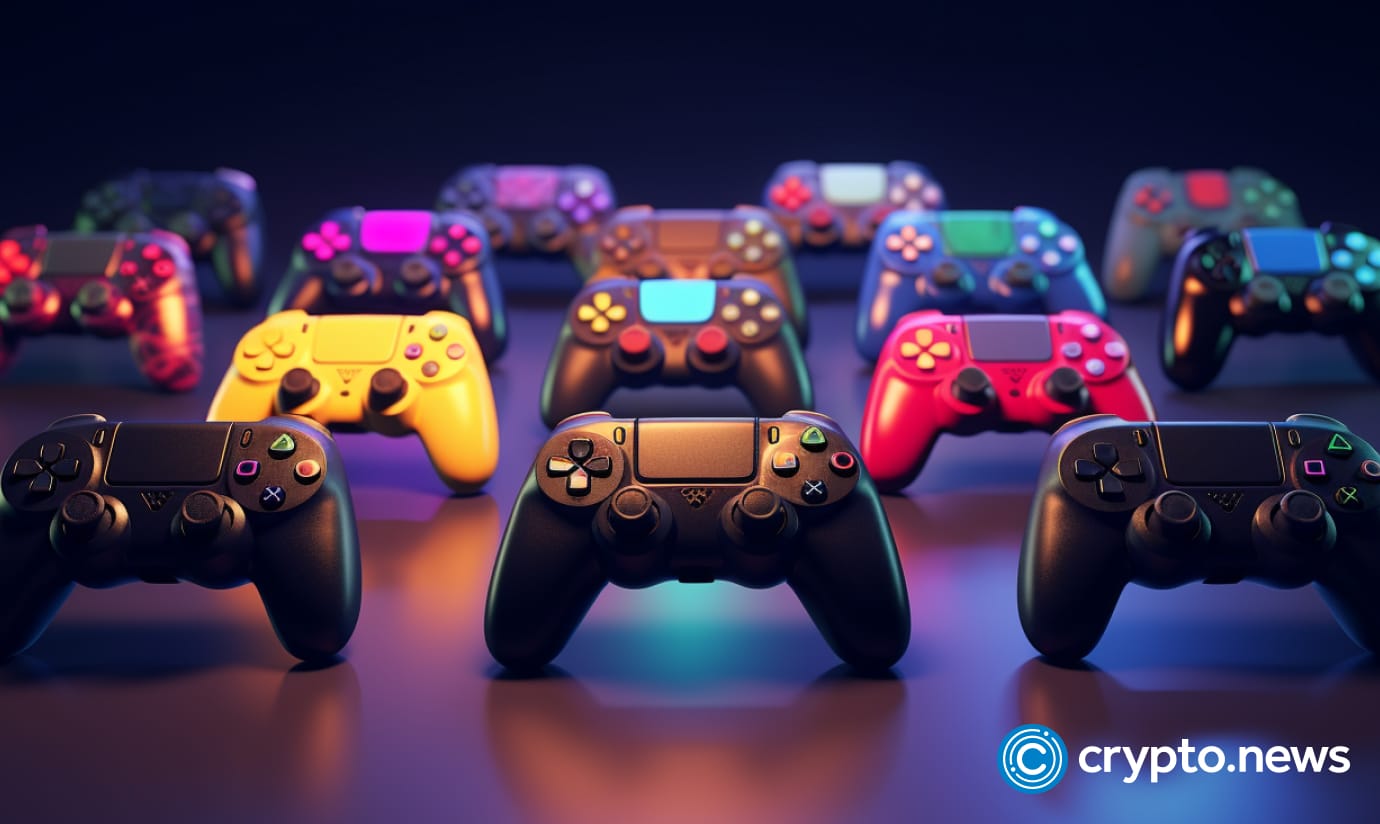 On Oct 24, NvirWorld and EMERGE Group signed a Memorandum of Understanding ("MoU"), to collaborate on blockchain gaming development. This partnership aims to harness various marketing opportunities that will elevate both entities' brand recognition and cultivate industry best practices.
The MoU sets the stage for a long-term alliance between NvirWorld and EMERGE Group, focusing on their joint web3 gaming and marketing endeavors. Notable components of this partnership encompass cooperative marketing campaigns, the organization of conferences and offline events, and engagement with affiliate marketing partners and Key Opinion Leaders ("KOL") in South Korea and Southeast Asia.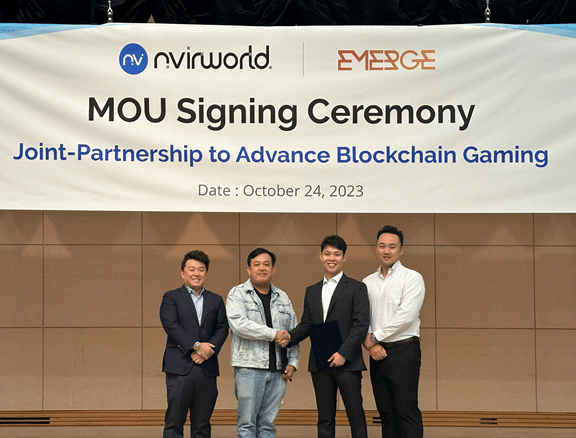 The MoU was signed by Mr Justin S., chief executive officer of NvirWorld, and Mr Roy K., chief executive officer of EMERGE Group. The MoU signing was witnessed by Mr Wei Ye T., Regional Director (Korea) of Enterprise Singapore, and Mr Jason Y., chief marketing officer of NvirWorld.
"EMERGE Group's outstanding track record in web3 gaming marketing will empower us to tap into a considerably broader audience within Southeast Asia and Greater China, facilitating the effective realization of our vision for collaborative and immersive blockchain gaming experiences," said Mr Justin S. "This MoU underscores our unwavering belief in the transformative power of blockchain technology in gaming that holds the promise of revolutionizing gameplay across various genres. The relentless pursuit of enhancing engagement and immersion within games is an ongoing endeavor, and blockchain technology will elevate gaming experiences to unprecedented excitement levels."
"Despite the nascency of blockchain gaming, NvirWorld's formidable expertise in game production and a clearly defined game publishing roadmap will undeniably accelerate the adoption and heighten awareness of blockchain gaming projects," said Mr Roy K. "I highly anticipate the synergistic impact of our collaborative endeavors to onboard more web3 users through blockchain gaming."
Leading up to this announcement, NvirWorld had formalized a definitive agreement with Internet Computer ("ICP"), solidifying a strategic partnership to propel blockchain gaming and DeFi services within the IC network. This partnership enhances and reinforces NvirWorld's standing within the industry, marking a crucial step in our journey.
Disclosure: This content is provided by a third party. crypto.news does not endorse any product mentioned on this page. Users must do their own research before taking any actions related to the company.