NYU Professor Predicts Ether Odds on to Flippen Bitcoin in the Future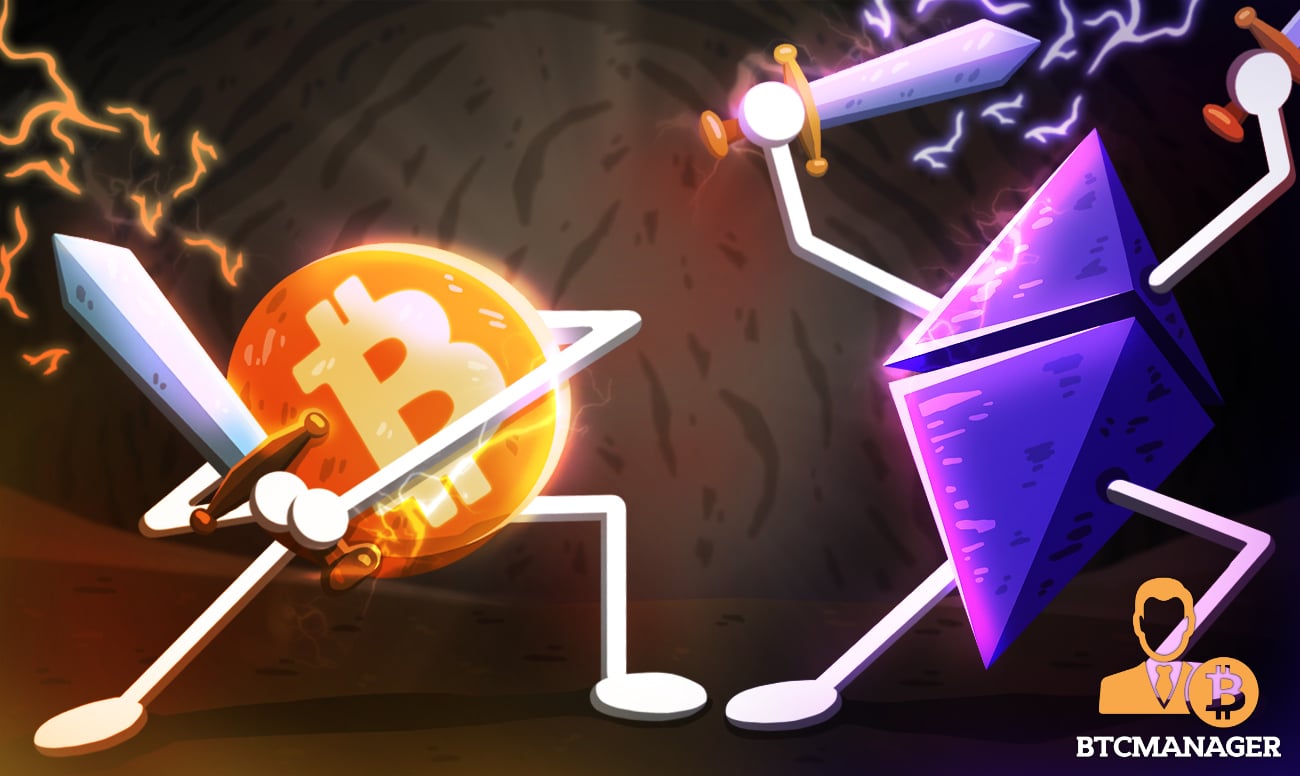 A professor at NYU has argued in favor of Ether, the second-largest cryptocurrency by market capitalization, saying that it has a better chance of becoming a commodity than bitcoin. 
Ether Has a Brighter Future Than Bitcoin
Speaking to CNBC on Thursday (May 20, 2021), Aswath Damodaran, a professor of finance at New York University's (NYU) Stern School of Business, said that ether showed better potential compared to bitcoin. Damodaran added that the ether was a better lubricant in a case where the future relied on blockchain transactions.
Most of the popular decentralized finance (DeFi) protocols are built on the Ethereum blockchain network. The DeFi space made headlines most of 2020 and has continued to see tremendous growth. Earlier in May, Uniswap, the largest Ethereum-based DeFi protocol, flipped bitcoin in terms of daily fees.
The NYU Professor, who is also known as the "dean of valuation" on Wall Street, has been a long-time bitcoin critic. Damodaran did not fail to comment on bitcoin's volatility, calling it a "purely speculative game". According Damodaran:
"All that bitcoin bulls seem to talk about, their biggest sales pitch for bitcoin is: 'Look at how much money I've made on bitcoin.' That's it, that's the end of the sales pitch. That's not a sales pitch. That tells me nothing about the substance here."
Bitcoin's suffered a massive price decline, losing over 30 percent in one week, with ETH and other altcoins shedding more than half of their previous ATHs. Consequently, the cryptocurrency market lost more than $800 billion. Meanwhile, there seems to be a slight recovery, with BTC currently trading around $40,000
Better Crypto Nomenclature Required
The NYU professor also called for the classification of cryptocurrency, arguing that the different crypto assets served various purposes.
"I think we need to start to separate the crypto space into: those cryptos that are trying to be currencies, those cryptos that are trying to be collectibles — millennial gold — and those cryptos that are actually commodities. Right now … we bundle them all together altogether in this once space."
Damodaran's call for crypto classification is similar to developments from the U.S. Congress. As previously reported by BTCManager back in March, a bill before Congress sought to provide a robust regulatory framework for digital assets and clarify whether a token is a security or commodity.
The U.S. Securities and Exchange Commission (SEC) classifying crypto-assets as "securities", and the Commodities Futures Trading Commission (CFTC) grouping tokens as "commodity" has caused confusion and uncertainty. Currently, the SEC and blockchain company Ripple are in a legal tussle, as the former alleges that XRP is a security, which Ripple continues to deny.