U.S. Congress Tables Bill to Clarify Crypto Regulatory Framework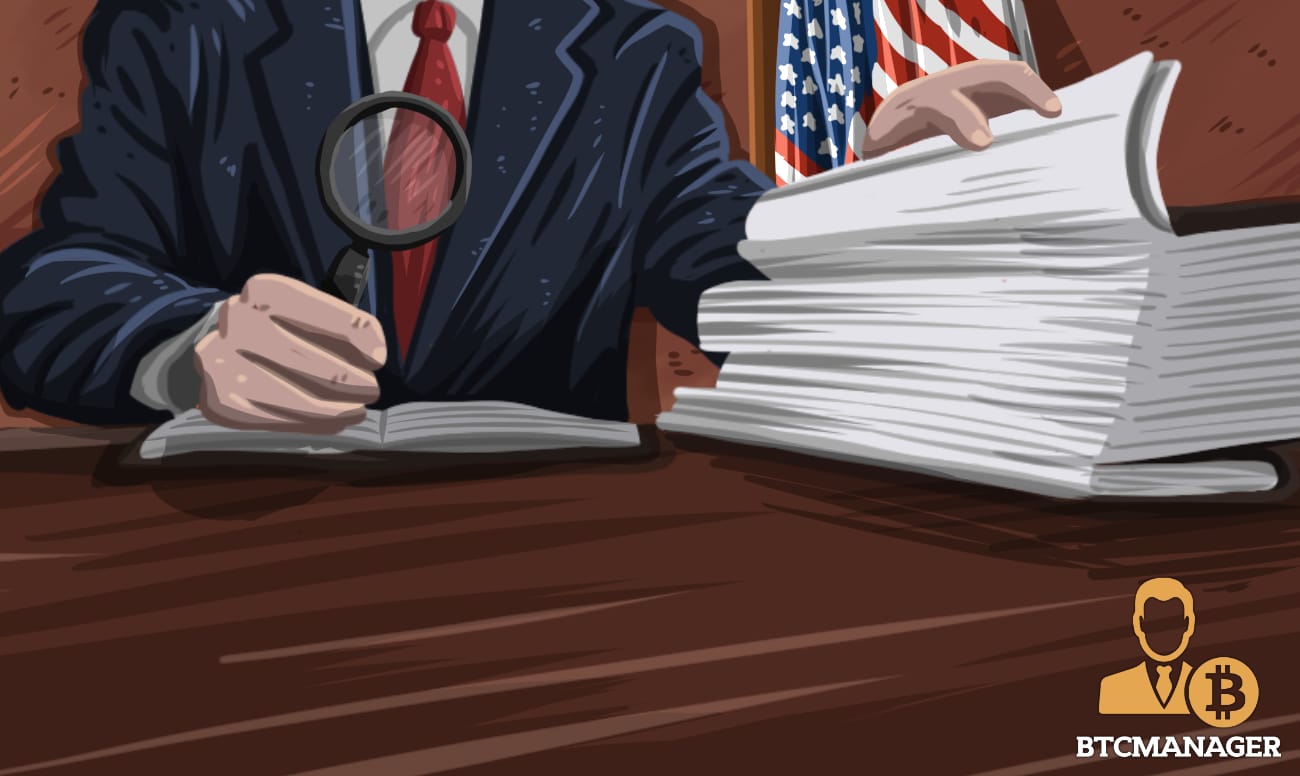 The US Congress is set to make clarifications to the existing digital asset regulation in the U.S. This development is expected to provide a legal framework for regulating and classification of assets like bitcoin in the United States. 
Working Group Set up to Evaluate Existing Digital Assets Regulation
The bill titled ''Eliminate Barriers to Innovation Act of 2021'' was submitted on Tuesday by Reps Patrick McHenry and Stephen Lynch. The legislation seeks to create a working group composed of industry experts and representatives from financial regulatory agencies to evaluate digital assets' existing legal and regulatory framework in the U.S. 
The bill also seeks to clarify the current regulatory concerns among the two major financial regulators, the Security and Exchange Commission and the Commodity Futures Trading Commission (CFTC). The unique nature of digital assets, particularly cryptocurrencies, has led to confusion on which regulator has jurisdiction over a token.
There are no clear regulations on when a certain cryptocurrency is a security or not. This is evident in the current legal struggle between the SEC and Ripple, where the regulator claims that its token XRP is security while Ripple claims otherwise. 
The bill submitted today mandates that Congress creates a working group within 90 days of its passage composed of SEC and CFTC representatives. Also, the group will consist of representatives from fintech companies, investor protection groups, financial service institutions, and academic researchers. 
The group will be required to file a report analyzing current regulations and their effect on primary and secondary markets in the U.S. It will also analyze how custodial services, private key management, and cybersecurity are currently viewed under the existing legislature. While providing steps to improve current fraud prevention and investor protection practices. 
Lastly, the report will also include recommendations on how to improve primary and secondary digital assets markets. This includes using parameters like fairness, transparency, efficiency, and integrity to evaluate financial markets' improvements. 
Major Development to the U.S Digital Asset Framework
The bill has generated comments from the U.S financial sector. Amy Davine Kim, chief policy officer at the Chamber of Digital Commerce, revealed that the legislation is needed. "It brings together both the SEC and CFTC in a formal way, to work through some of the key issues that have impacted legal clarity in the space for years," Kim said.
The bill was initially supposed to be introduced Monday but was pulled down due to procedural actions in the legislative arm.