Okta Unveil $50 Million Fund for Blockchain Powered Identity Solutions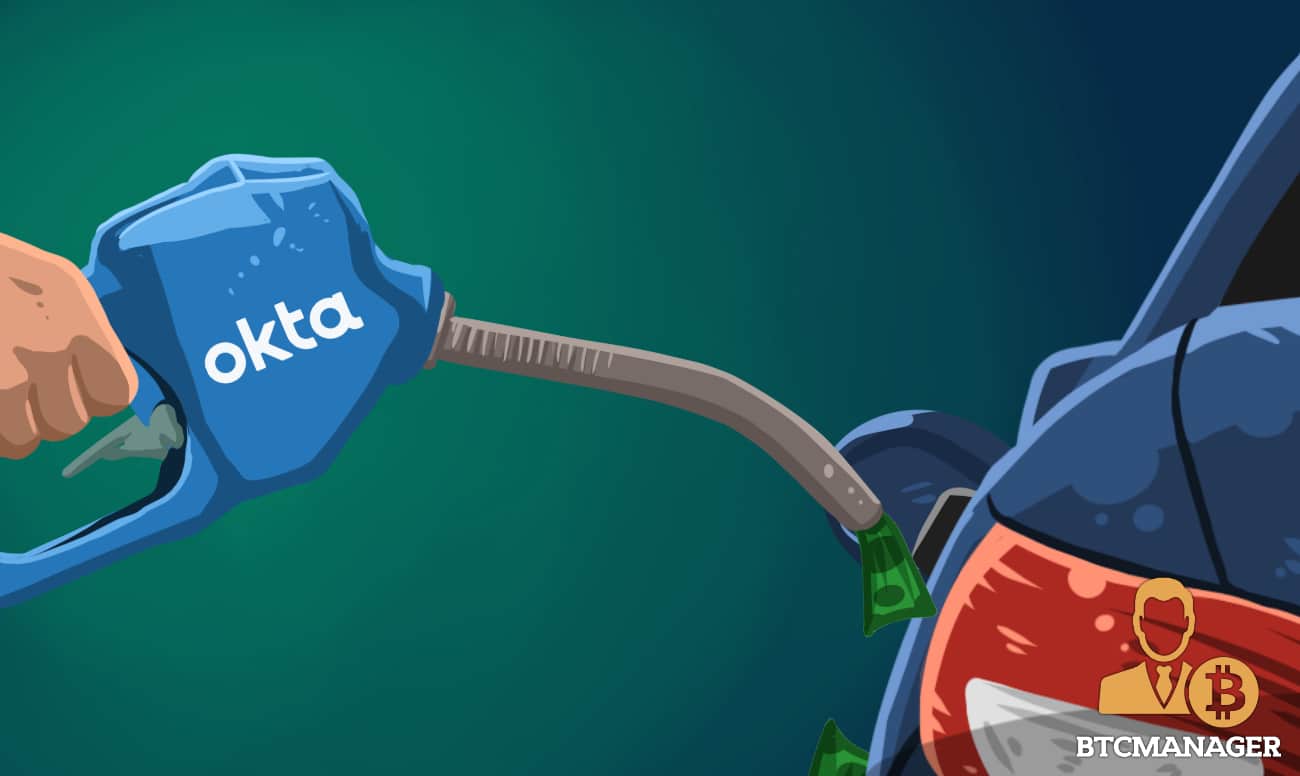 Okta, a leading provider of secure identity management solutions for enterprises, has announced the launch of Okta Ventures, a $50 million investment fund whose primary objective is to invest in and nurture new technologies that could solve the problem of security, privacy and identity theft across the global technology landscape, according to a press release on April 3, 2019.
Okta Solving Identity Problems
As stated in its press release, Okta has created Okta Ventures, a $50 million fund that will focus on nurturing cutting-edge technologies such as distributed ledger technology (DLT).
Okta announced the initiative during this year's Oktane19 conference held in Moscone West, San Francisco from April 1 to 4.
The event was attended by highly-reputed technology professionals and captains of industry, including Sir Tim Berners-Lee, the famous inventor of the World Wide Web.
Per the team, Okta Ventures will focus specifically on pumping its resources into new technologies that could potentially solve the problems of identity, security, and privacy in the technology and business ecosystem.
Specifically, the firm has made it clear that Okta Ventures will invest in credible firms that develop innovative solutions in the areas of artificial intelligence, machine learning, and blockchain technology.
"In accordance with Okta's vision of enabling any organization to use any technology, Okta Ventures will invest in the growing ecosystem of startups solving problems like identity, security, and privacy," stated Frederic Kerrest, Chief Operating Officer and co-founder of Okta.
Okta has also invested an undisclosed amount in Trusted Key, a blockchain-based digital identity platform that claims to help enterprises generate faster user acquisition and reduce risk.
Founded in 2016, by Prakash Sundaresan, Trusted Key's primary objective is to build an Open Identity Network that gives users absolute control over their online identity via their smartphones.
Commenting on the development, Amit Jasuja, CEO of Trusted Key reiterated that:
"Decentralized identity is a profound paradigm shift in the identity industry. Being a part of the Okta Ventures portfolio gives us a chance to access funds to build our business and Okta's experience, and depth of knowledge in the identity ecosystem will be invaluable."
Okta Ventures says it would provide a vast array of resources to all its portfolio companies, including access to expertise, a software development kit (SDK) and application programming interface (API) design partnerships, co-marketing opportunities and they would also have access to Okta's highly-functional software.
On April 3, 2019, BTCManager informed that global payments giant, PayPal had invested in Cambridge Blockchain, a startup creating DLT-powered identity management solutions. As part of the deal, PayPal also plans to integrate the firm's state-of-the-art identity solutions into its business.