PayPal Joins the Blockchain Bandwagon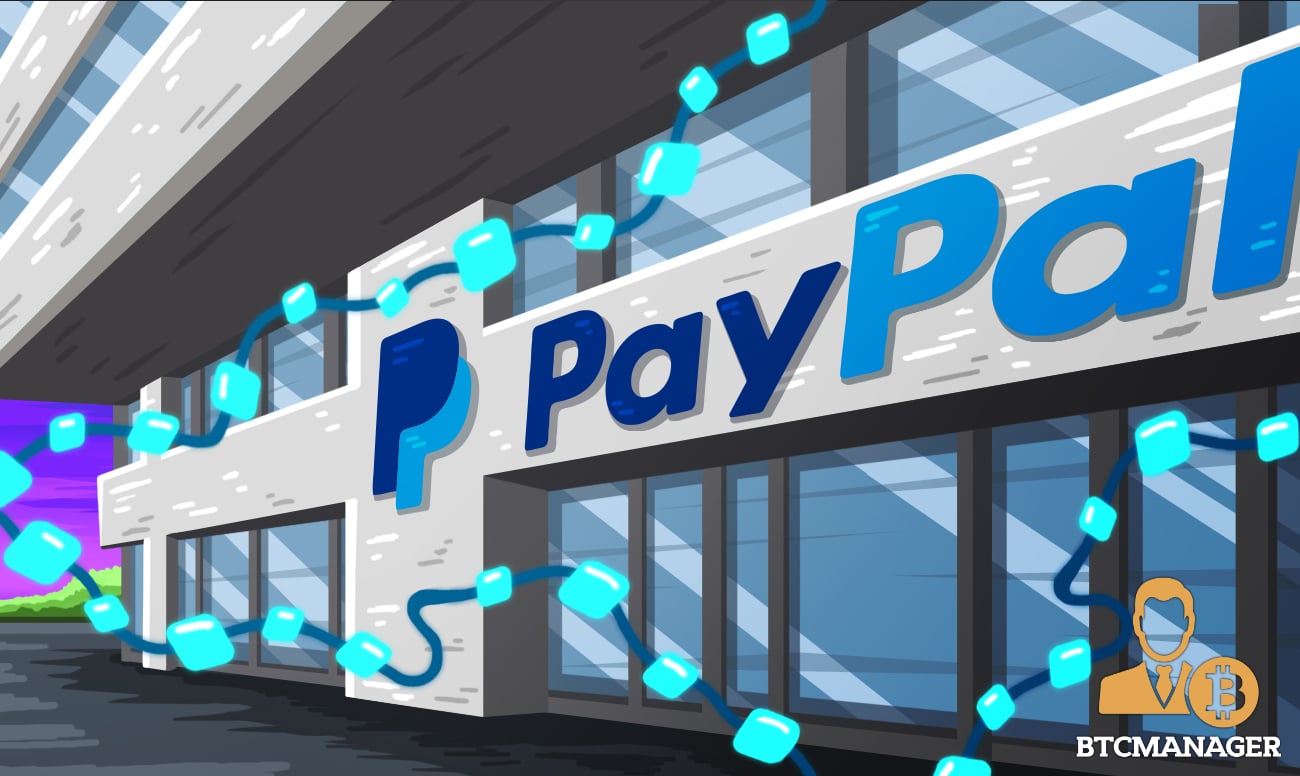 PayPal, a leading online payments giant, has invested an undisclosed amount in Cambridge Blockchain, a startup that develops distributed ledger technology (DLT) based identity management and compliance solutions. The deal will enable PayPal to integrate blockchain technology into its operations, according to a Forbes report on April 2, 2019.
PayPal Managing Identities with DLT
Per sources close to the matter, PayPal has joined a Series A funding round of Cambridge Blockchain, U.S-based firm that claims to build highly functional DLT solutions for identity management and compliance.
As part of the deal, PayPal plans to integrate the firm's identity management solutions into its procedures and enhance its Know-Your-Customer (KYC) processes. The integration will make it possible for clients to prove their identity without having to arbitrarily share their personal data.
"Our investment will allow us to explore alliances that could enable us to leverage blockchain technology," a PayPal spokesperson said.
Reportedly valued at $121 billion, PayPal's move to invest in Cambridge Blockchain came from the thesis that the latter's DLT-based identity management solutions could be beneficial to financial services platforms including itself.
Accordingly, the funding is an extension of Cambridge Blockchain's Series A investment round which has started in May 2018, attracting several high profile investors including Omidyar Network,  HCM Capital, VC arm of Foxconn,  the firm that manufactures the iPhone for Apple, Future/Perfect Ventures and others.
The Luxembourg Connection
It's worth noting that Cambridge Blockchain has been working with a handful of government-backed startups in Luxembourg to develop digital identity solutions aimed at giving residents absolute control over their identities online.
"We see a future where users have total control over their personal data, and we also believe in open, interoperable architectures. We want to move away from a world where people are locked into one specific platform and are stuck with that," CEO of Cambridge Blockchain, Matthew Commons, told Forbes.
Foxconn, on the other hand, is seriously exploring ways to directly connect suppliers to manufacturers using blockchain technology, thereby eliminating the need for a physical warehouse.
According to Forbes, Jack Lee, managing director of Foxconn's VC arm and a board member at Cambridge Blockchain introduced the DLT startup to PayPal Ventures in 2018.  
As reported by BTCManager in March 2018, PayPal filed for a patent aimed at speeding up the transfer of virtual currency from one wallet to another.