OKX proposes BRC-30 token standard for bitcoin and BRC-20 token staking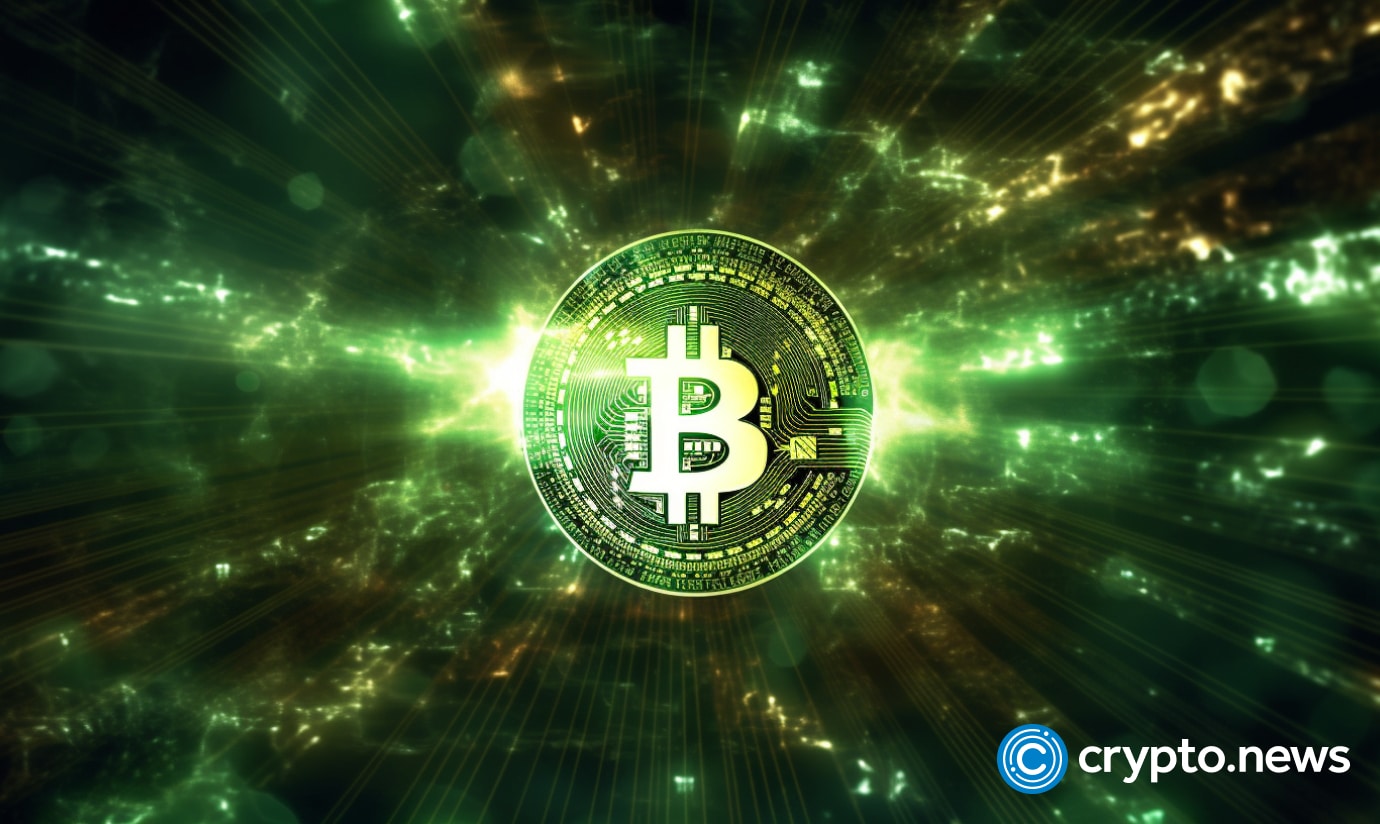 San Francisco, United States, June 1, 2023, Chainwire
OKX, a web3 company, has today proposed a new, open-source BRC-30 protocol that enables the staking of BRC-20 tokens and Bitcoin to earn BRC-30 tokens. The protocol is open-source and available for all developers to build upon.
In their protocol, the OKX Wallet will support the BRC-30 standard, enabling users to earn passive income by staking BRC-20 tokens or bitcoin on Web3 Earn without actively trading. This complements the existing range of curated decentralized finance (DeFi) earning products available through the platform.
The introduction of BRC-30 and its staking functionalities is driven by OKX's goal to provide users with additional opportunities to participate in the Bitcoin ecosystem and earn passive income.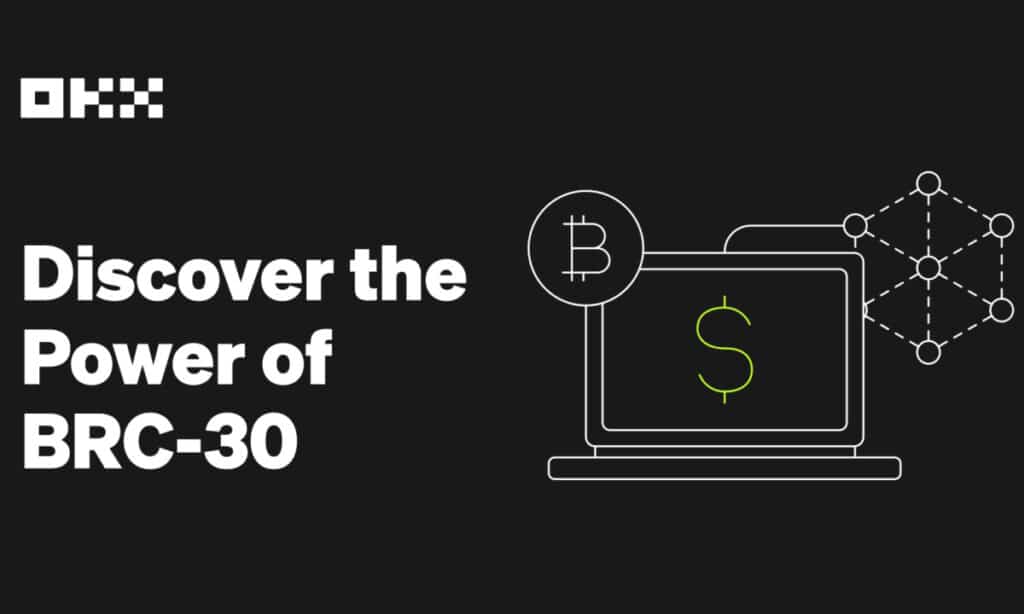 OKX Chief Innovation Officer Jason Lau said:
"We're thrilled to have proposed and pioneered the BRC-30 standard to enable bitcoin and BRC-20 token staking. With the OKX Wallet soon incorporating BRC-30 support, users can access bitcoin staking and earn opportunities across multiple chains. With the Bitcoin ecosystem seeing an explosion of new development, we're proud to work with developers and projects across the community to contribute to the growth of the wider ecosystem."
OKX is a longstanding bitcoin supporter, having integrated the Lightning Network into its centralized exchange two years ago. OKX Wallet is also the first multi-chain wallet to support BRC-20 trading with the launch of its Ordinals Marketplace and the viewing and transfer of Bitcoin Ordinals.
About OKX
A global technology company driving the future of web3, OKX provides a comprehensive suite of products to meet the needs of beginners and experts alike, including the OKX Wallet, non-fungible token (NFT) marketplace, decentralized exchange (DEX), and Web3 Earn.
OKX partners with the world's top brands and athletes, including English Premier League champions Manchester City F.C., McLaren Formula 1, The Tribeca Festival, golfer Ian Poulter, Olympian Scotty James, and F1 driver Daniel Ricciardo.
OKX, a leader in building technology products, believes in challenging the status quo. The company recently launched a global brand campaign, The System Needs a Rewrite, which advocates for a new paradigm led by web3 self-managed technology to replace existing centralized systems.
To learn more about OKX, download our app or visit: okx.com
Disclaimer
THIS ANNOUNCEMENT IS PROVIDED FOR INFORMATIONAL PURPOSES ONLY. IT IS NOT INTENDED TO PROVIDE ANY INVESTMENT, TAX, OR LEGAL ADVICE, NOR SHOULD IT BE CONSIDERED AN OFFER TO PURCHASE, SELL, OR HOLD DIGITAL ASSETS. DIGITAL ASSETS, INCLUDING STABLECOINS, INVOLVE A HIGH DEGREE OF RISK, CAN FLUCTUATE GREATLY, AND CAN EVEN BECOME WORTHLESS. OKX IS NOT REGULATED BY THE FCA. THUS, PROTECTIONS SUCH AS THE FINANCIAL OMBUDSMAN SERVICE OR FINANCIAL SERVICES COMPENSATION SCHEME WILL NOT BE AVAILABLE. YOU SHOULD CONSIDER WHETHER YOU UNDERSTAND HOW CRYPTO WORKS AND WHETHER TRADING OR HOLDING DIGITAL ASSETS IS SUITABLE FOR YOU IN LIGHT OF YOUR FINANCIAL CONDITION. THE VALUE OF YOUR DIGITAL ASSETS, INCLUDING STABLECOINS, CAN INCREASE OR DECREASE, AND PROFITS MAY BE SUBJECT TO CAPITAL GAINS TAX. PAST PERFORMANCE DOES NOT INDICATE FUTURE RESULTS. OKX IS NOT ASSOCIATED WITH ANY PARTICULAR DEFI PROTOCOL, MAKES NO WARRANTIES, REPRESENTATIONS, OR UNDERTAKINGS RELATING TO ANY DEFI PROTOCOL'S OFFERINGS, AND IS NOT RESPONSIBLE OR LIABLE FOR ANY DIRECT OR INDIRECT LOSS OR OTHER DAMAGE ARISING FROM YOUR USE OF ANY DEFI PROTOCOL. OKX WALLET IS AN AGGREGATOR; ALL DISPLAYED ESTIMATED RETURN RATES ARE PROVIDED BY THE DEFI PROTOCOL AND ARE NOT GUARANTEED NOR INDICATIVE OF FUTURE RETURNS. PLEASE CONDUCT YOUR DUE DILIGENCE BEFORE INVESTING IN ANY DEFI PROTOCOL. PLEASE CONSULT YOUR LEGAL/TAX/INVESTMENT PROFESSIONAL FOR QUESTIONS ABOUT YOUR SPECIFIC CIRCUMSTANCES.
Contact
OKX
Disclosure: This content is provided by a third party. crypto.news does not endorse any product mentioned on this page. Users must do their own research before taking any actions related to the company.