OKX's utility token OKB gains 11% in 24 hours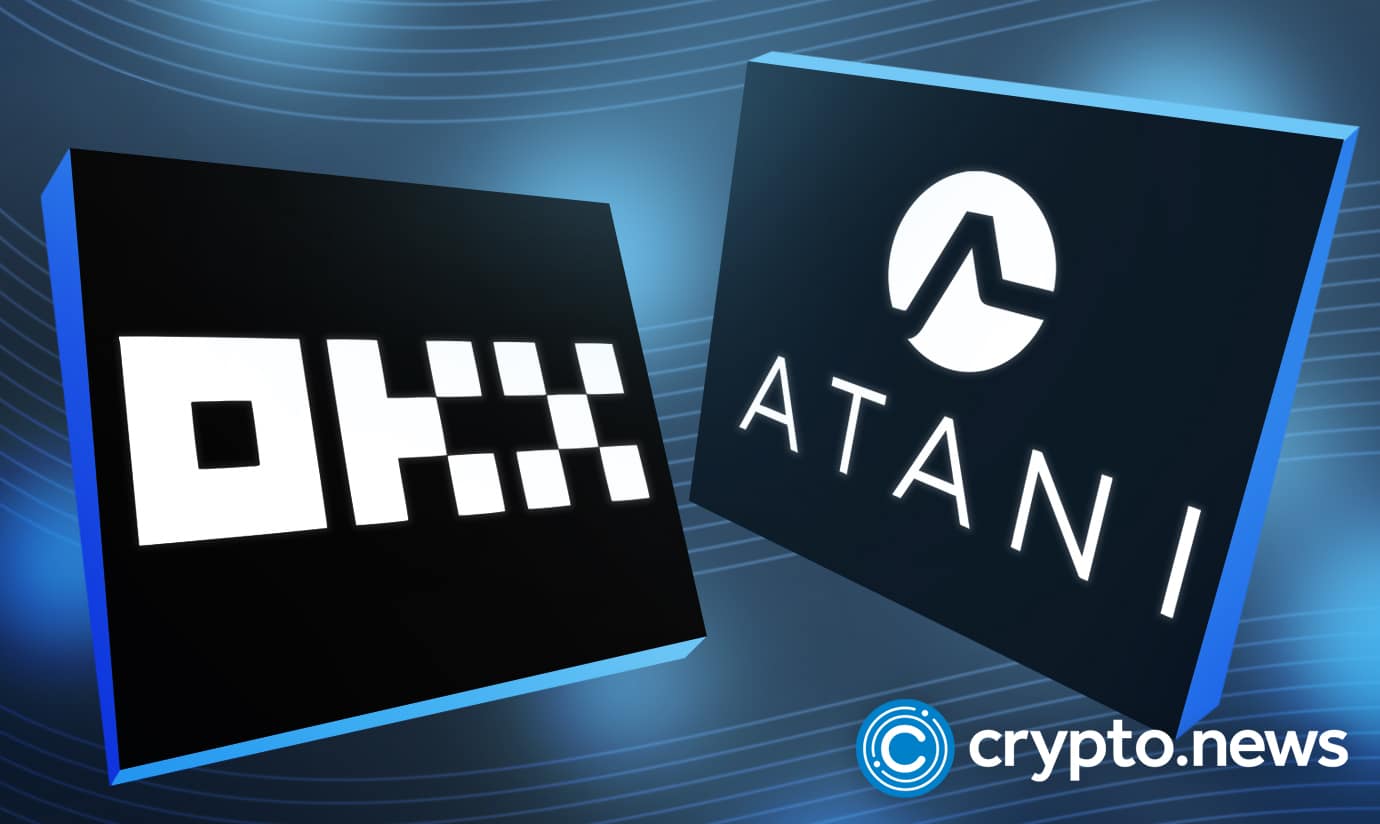 OKB token price has surged more than 13% in the past 24 hours despite dominant cryptocurrencies, such as bitcoin and ethereum, registering a decline. The spike happened during the wee hours of the Asia trading session on Jan. 2.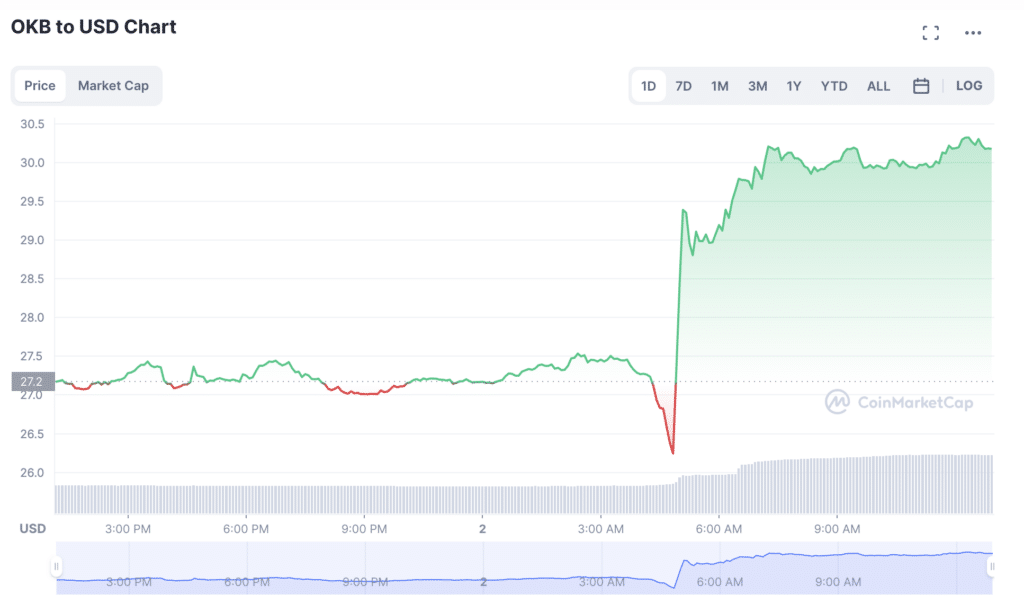 OKB price increases significantly
OKB is an ERC-20 token issued by the Seychelles-based crypto and derivatives exchange OKX. OKB's instant success ushers in the New Year following the exchange's move to promote transparency among centralized exchanges.
The entity has spearheaded responsibility and accountability by providing proof-of-reserves (PoR) to earn trust among crypto-savvy investors.
OKX's latest PoR indicates a sustainable balance sheet derived from the Merkle Tree method. This method takes a snapshot of all current accounts and grants each account a unique identification code.
Balances in each account are reflected on the reserves as Merkle leaves, combined to showcase the Merkle root. The root represents the total customer deposits on the platform.
CoinMarketCap, a blockchain analytics platform, has displayed vital insights into OKB's performance. The token has steadily appreciated by more than 30% in the past seven days to an aggregate price of $29.9 at the time of this publication. This is an 86% surge compared to prices recorded on October 1st last year.

OKT is also a token issued by the exchange. The token is powered by the exchange's native blockchain, OKX Chain (OKC), and has also surged in price to $28.85 in about 24 hours.
OKX launches a liquidity pool for investors
On Dec. 20, OKX launched a liquidity staking pool offering investors 40% annualized percentage returns. OKX is the world's second-largest exchange by trading volume after Binance.
Launching a staking platform on OKC becomes the latest on-chain development on OKX's ecosystem meant to support the exchange's rapidly growing DeFi space. OKC users will stake OKT on the liquidity pool and simultaneously earn tokenized rewards. Since the launch of the staking service, the price of OKT has increased by approximately 40%.
Recently, the exchange also received approval from the United Arab Emirates to extend its wings to Dubai. Dubai World Trade Center issued the license under the Dubai Virtual Assets Regulatory Authority. These reforms might catalyze the pump seen on OKX's native and utility tokens.