Old Bitcoin Addresses Call Craig Wright a "Fraud," but BSV Claims the Contrary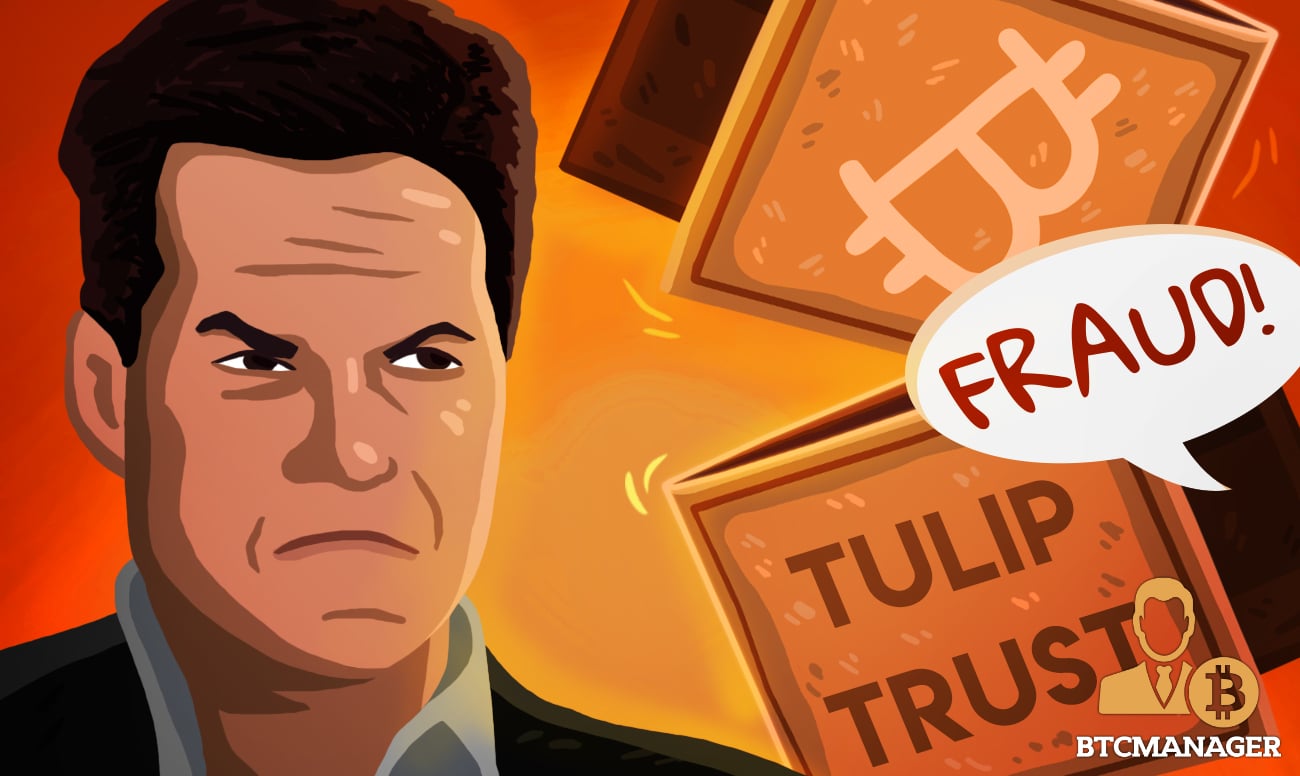 Craig Wright cannot catch a break. The 50-year-old computer scientist and self-proclaimed Bitcoin creator was caught red-faced on Monday after a tweet revealed hundreds of Bitcoin addresses – claimed to be owned by Wright – were signed off with a contrary message. 
"Liar and a Fraud"
A Reddit post on May 25 stated 145 addresses were signed with a message calling Wright a "liar and a fraud." All bitcoins in the wallets were mined in 2009, signaling an early miner or even Satoshi Nakamoto himself. 
All 145 messages and their corresponding addressed were posted on Pastebin, Twitter, and Reddit. The addresses can message can be cross-checked on a Bitcoin block explorer, and prove the original owner has, indeed, signed the transactions. BTCManager independently verified the transactions at random – and can confirm the messages are true.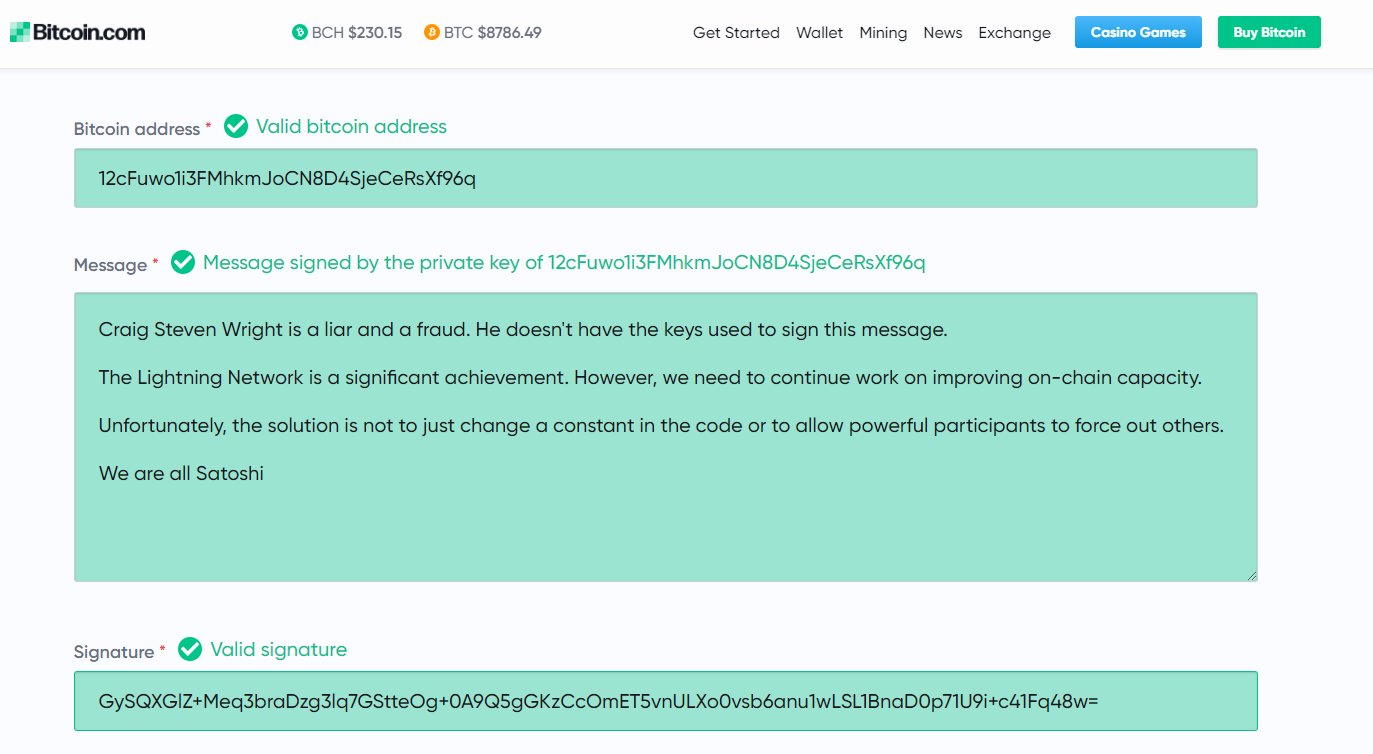 (Source: Bitcoin.com)
In full, the message stated:
"Craig Steven Wright is a liar and a fraud. He doesn't have the keys used to sign this message. The Lightning Network is a significant achievement" adding, "However, we need to continue work on improving on-chain capacity. Unfortunately, the solution is not to just change a constant in the code or to allow powerful participants to force out others."
The message means an endgame for Craig Wright, an Australian native. Wright has been heavily criticized by international media for claiming to be the founder of Bitcoin but has never proved his identity on several occasions. 
Doing so is simple; Wright can sign a transaction from Bitcoins mined in the genesis block, and verify his claim of being Satoshi. This can then be check independently by sharing a public key with the crypto community.
There is no way to verify if the newly signed message or bitcoin address belongs to Satoshi Nakamoto. The address falls out of the famed "Patoshi pattern," which is said to track all Nakamoto-owned addresses. However, there is no guarantee that all bitcoins owned by the creator fall under the pattern. 
Interestingly, the early miner has praised the work of the Lightning Labs team on the Lightning network, as the message notes. However, they do not believe that raising the block size, or "changing a constant in the code," is the solution.
The messages are the second time in two weeks that an early miner has shown signs of activity. 
Meanwhile, Bitcoin Satoshi Vision (BSV), the so-called "original" Bitcoin, proponent Calvin Ayre defended Craig Wright on Twitter. He stated:
"Over the years, my team has researched and debunked every attack on Craig.  The commonality is that they all come from scammer/criminal types whos scams and crimes are threatened by the world knowing that #CraigisSatoshi and that #BSV is real #Bitcoin protocol."