On-chain data show crypto whales accumulating ethereum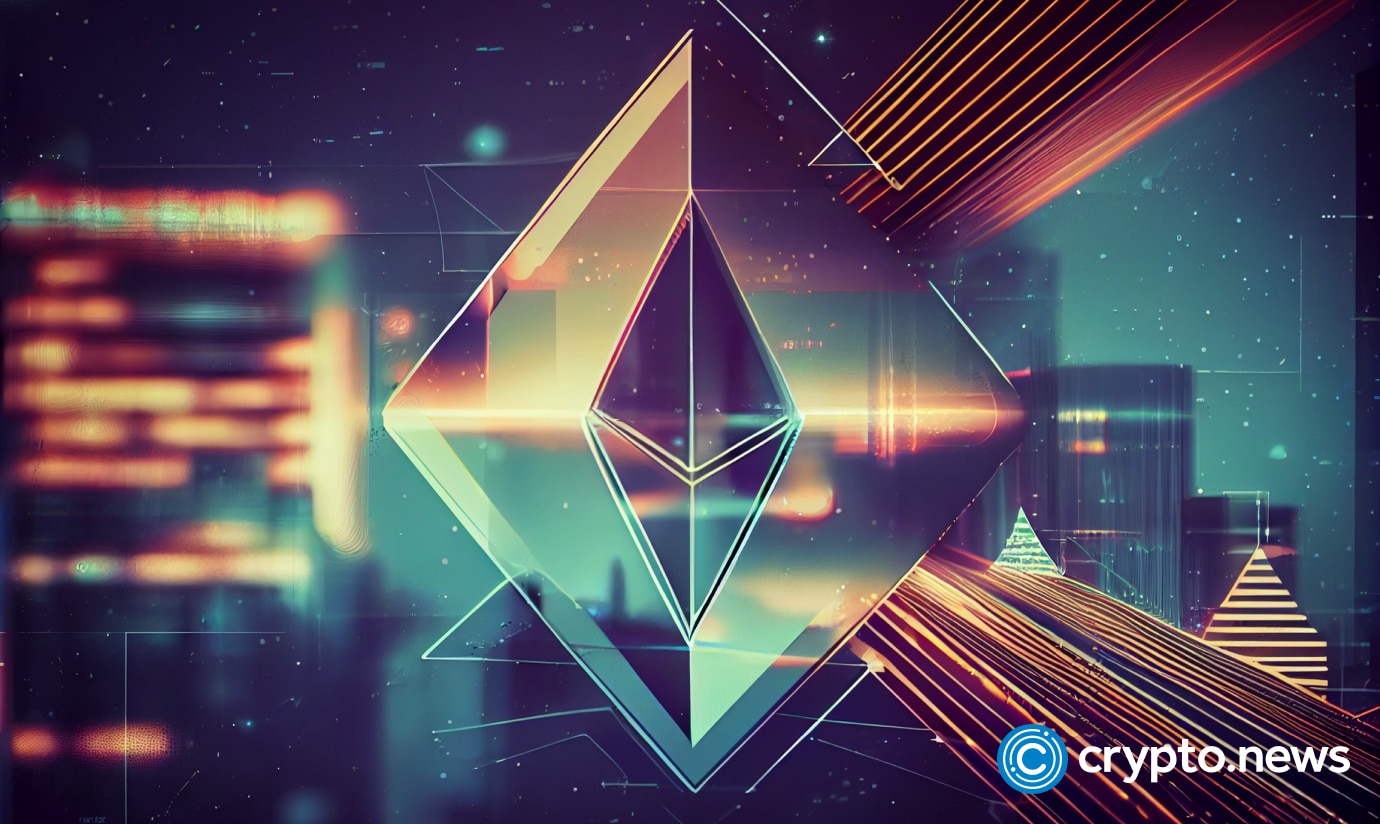 On-chain data from Lookonchain, a blockchain analytics platform, reveals that in the past few trading days, crypto whales have been accumulating ethereum (ETH), buying millions worth of the coin.
Whales accumulating ethereum
Notably, some of the whale moves involved Hashkey.
On-chain data shows that Hashkey made several strategic moves to capitalize on the market conditions. In one instance, the whale bought 1,747 ETH for $2.5 million at $1,431 during the de-pegging of USD Coin (USDC). 
The whale then sold 3,540 ETH for $7.4 million at the highest price point of the year, which was around $2,090, raking in profit.
Another whale also bought ethereum after depositing in Aave, a decentralized finance (DeFi) protocol. The whale deposited 6,000 stETH, borrowed 6 million USDT, and then deposited the funds into Binance.
Two hours later, they withdrew around 3,600 ETH from Binance, a crypto exchange, buying at around $1,650. The whale then deposited 8,000 stETH, borrowing 7 million USDT, and depositing the funds into Binance.
Notably, all these money moves worth millions were reported on June 16 alone.
On this day, ethereum prices recovered, shaking off weakness before steadily rising to spot rates. This suggests that the leg up could have been supported by whales.
Whales depegged USDT using ethereum and USDC?
Market observers also noted that Haskey also took advantage of the de-pegging of USDT on June 15.
The whale spent $7.47 million USDT to purchase 4,578 ETH from Binance.
Although speculations abound, the slight deviation of USDT, a stablecoin, from its US dollar peg was caused by the activities of whales. 
Specifically, there was an imbalance in Curve's 3pool, attributed to a whale address called CZSamSun, which borrowed 31.5 million USDT and swapped it for USDC. The whale address also used ethereum and stETH as collateral, converting the borrowed sum into USDC via 1inch Network.
These moves caused a slight deviation in USDT's peg, causing the stablecoin to fall by 0.3% to around 0.997. The heavy selling of USDT for DAI or USDC also increased USDT's weightage in the pool to over 70%.