One fund may be behind 40% increase in ETH prices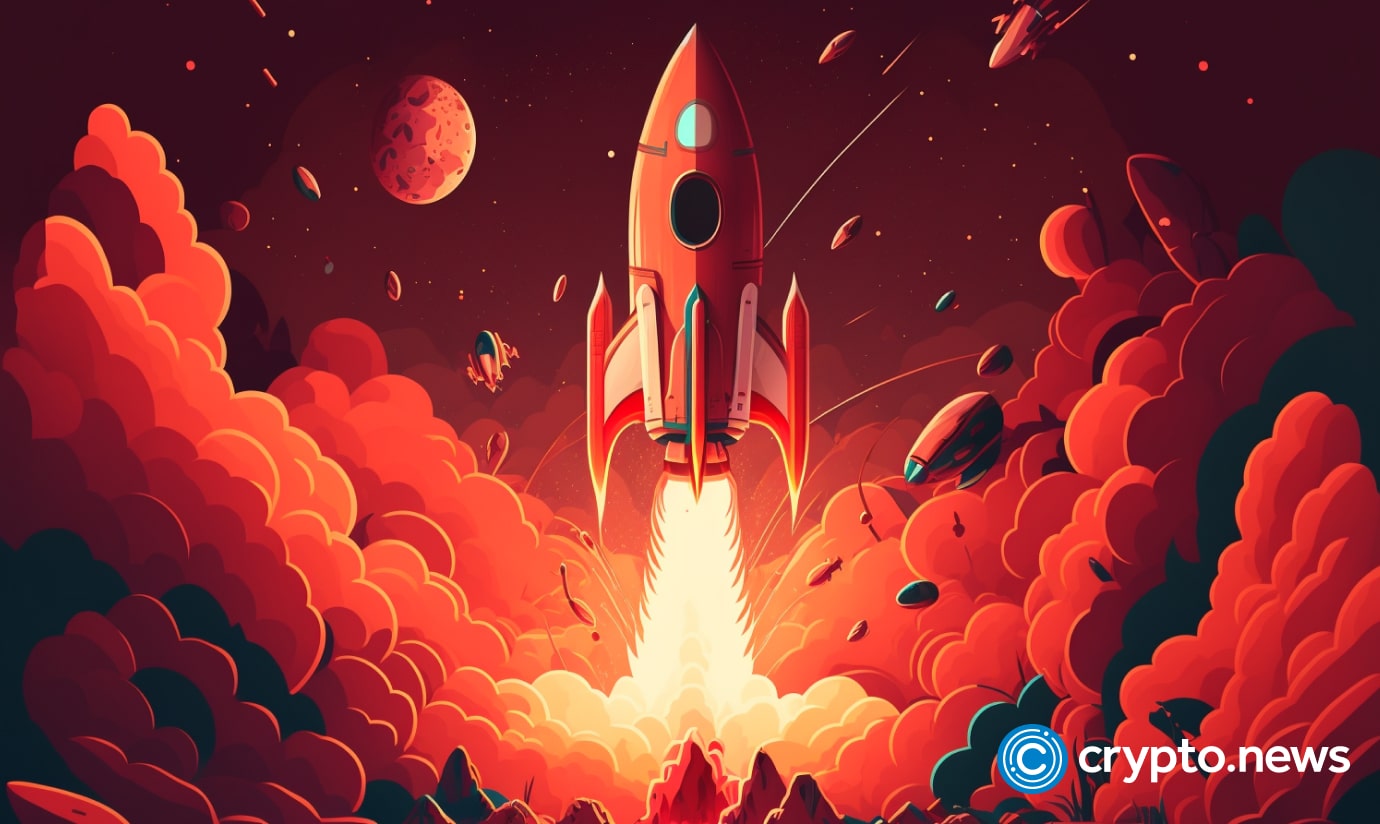 On-chain data suggests that a mysterious crypto fund might be the primary driver of the recent boom in bitcoin, ethereum, and other digital assets.
ETH's recent surge influenced by a mysterious fund
A mysterious fund began planning its debut into cryptos in early December 2022, according to Lookonchain data streams. When USDC, a stablecoin issued by Circle, was discovered, it was found that they had converted significant amounts of it.
The money was after that converted to USDT, the most liquid stablecoin in the world, created by Tether Holding, and sent to five separate addresses before being transferred to exchanges.
In addition, on-chain data reveals that the ethereum price started rising anytime the fund created USDC from Circle and converted it to USDT before moving it to Coinbase, Kraken, and Binance.
Based on this correlation, analysts are confident that the "increase in crypto values has something to do with this fund."
On Feb. 9, the enigmatic crypto fund held $1 billion USDC.
The fund could have caused a spike in ethereum prices by transferring sizable amounts of USDT to exchanges with public order books. The prices of ethereum and other tokens started to rise from the 2022 lows at the end of December.
From their lows in December 2022, ETH prices have increased by almost 40%. Over $1,600 is the current price of ethereum. In the meantime, the cost of bitcoin has surpassed $22,000.
The increase in asset valuation comes after a price decline that saw BTC dip as low as $15,300 during the height of the FTX-caused anxiety and skepticism (FUD). Months after the failure of 3AC, a crypto hedge fund, FTX declared bankruptcy in November. Both occurrences brought on the market collapse.
Does Demand For ETH Make Sense?
It is still being determined why the crypto fund favors ethereum.
But compared to bitcoin, which continues to utilize the more energy-intensive proof of work consensus algorithm system, ethereum has switched to a proof of stake approach and is regarded to be more ecologically friendly.
There are claims that the smart contracting platform would draw in more investors if it implements a staking system.
DeFi and NFTs are primarily found on the Ethereum blockchain. DeFiLlama demonstrates that over $28 billion in assets are managed using DeFi protocols in the network. With almost $8.3 billion under management, liquidity-staking provider Lido Finance now holds the lead.
Because there is so much demand, Ethereum's block usage rate is consistently around 95%.
As a result of increased activity, there is a greater demand for ETH, which is used to pay for gas. This causes more coins to be vaporized and increases inflation. On Feb. 9, Ultrasound Money reported that 70,547.33 ETH had been burned in the previous month.