OneKey, Coral, Re, ChainML Announce Successful Funding Rounds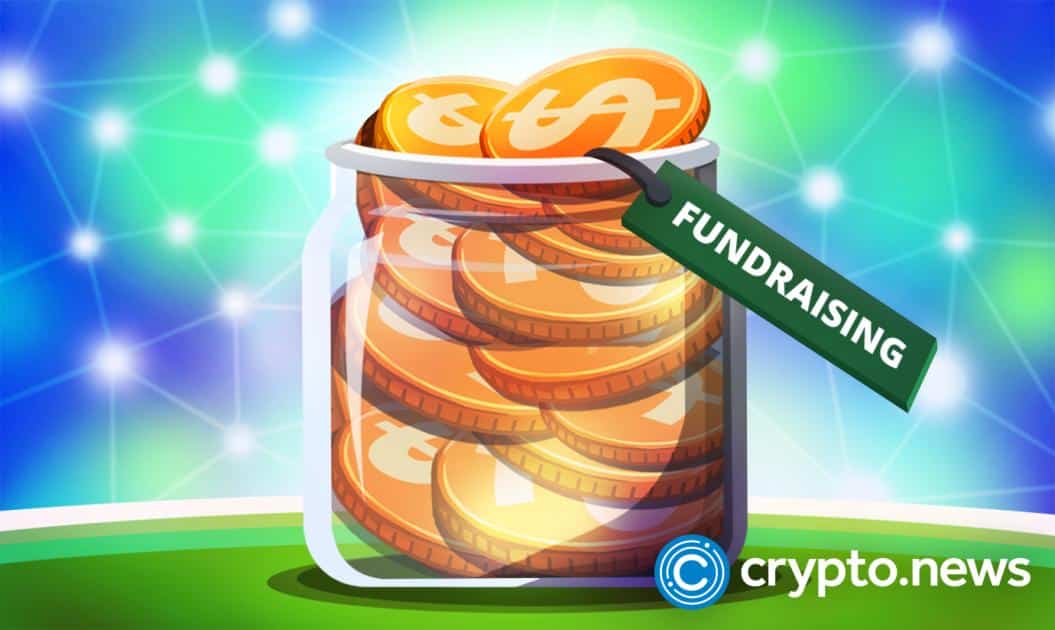 OneKey, Coral, Re, and ChainML recently announced the completion of their funding rounds. Pantera Capital, a popular asset manager in the crypto landscape, is raising a $1.25 billion fund.
Onekey Announce $20 Million Series a Round
In a recently completed Series A funding round, OneKey, a Hong Kong-based crypto hardware wallet maker, raised $20 million. This round was co-led by Dragonfly Capital and Ribbit Capital. Other investors include @hiFramework, @coinbase, @santiagoroel, @Sky9Capital, @FoliusVentures, @etherealvc, and @fishkiller.
On top of the funding round, OneKey also completed a small financing round with investors from IOSG Ventures. A core contributor at OneKey, Yishi Wang, recently tweeted;
"One more thing, we are super excited to announce that after series A, we have also closed a new round of small funding with participation from @IOSGVC for an unspecified amount."
Coral Raises $20 Million in a Strategic Funding Round
Coral, the creator famous for introducing a Solana developer framework, Anchor just recently completed a strategic funding round raising $20 million. According to reports, this funding round was co-led by Jump Crypto and FTX ventures. Other investors in the round include Anagram, Multicoin Capital, and K5 Global.
According to reports, Coral plans to use the funds to launch its first consumer offering. Moreover, part of the funds will aid in recruitment efforts. The project's founder Armani Ferrante, recently said in a statement;
"We're excited to launch a step-function improvement in the way users in the Solana ecosystem interact with protocols and smart contracts. xNFTs make the crypto experience smoother, require fewer steps and give projects the power to create more customized experiences for their communities."
Karn Saroya Raises $14 Million for Re
Re, a decentralized insurance protocol, recently completed a funding round raising $14 million. Several investors, including Framework Ventures and Morgan Creek Capital. Serial entrepreneur Karn Saroya launched this platform. Initially, Karn Saroya launched a platform, Cover, aimed at using data to underwrite its customers in a better way.
Saroya recently said;
"We were underwriting profitably, we distributed through 5000 independent agencies, but ultimately decided to wind the business down and transition all our policyholders to another insurer. So born out of us building Cover really came Re and Re is a licensed reinsurer."
Currently, this startup is valued at a $100 million post-money valuation. Tribe Capital co-founder and partner Arjun Sethi recently said;
"The opportunity set for a decentralized approach to reinsurance is immense – there's nearly a trillion of existing insurance surplus to be tokenized, and a huge amount of capital on the sidelines that will start to earn reinsurance premiums in the near future."
ChainML Raises $4 Million in Funding Round
ChainML recently announced the successful closure of a funding round raising $4 million. This funding round was led by IOSG Ventures, with several other investors like HashKey, Silicon Valley, HashKey, and other angel investors.
ChainML is generally a global startup created to build a tamper-proof and highly scalable protocol for decentralized machine learning and complex data-driven computation within Web3.
This platform is led by founder Ron Bodkin, Ethan Jackson, David Mueller, and Arnaud Flament, the CTO. Founder Ron Bodkin recently said;
"We are excited to partner with IOSG Ventures and all of our investors to bring the power of AI/ML to the Web3 vision of an Internet that empowers users, creators and community. We are seeing great interest in applying AI/ML to DeFi, NFT, gaming and social dApps."
A founding partner at IOSG Ventures, Jocy Lin, also recently said;
"We believe that the next generation of dApps will be powered by decentralized & tamper-proof data, computation, and machine learning models. ChainML is building a critical block that enables the integration of decentralized computing with smart contracts in line with the fundamental principles of Web 3.0."
Pantera Seeking to Raise $1.25 Billion
According to a recent Bloomberg report, Pantera Capital is seeking a $1.25 billion blockchain fund. Pantera Capital is one of the oldest venture firms in the crypto landscape. The network currently manages about $4.5 billion in assets. The company portfolio of projects includes Amber Group, Anchorage Digital, and Coinbase.
When talking about Pantera's project funding, Dan Morehead, the platform's founder, said;
"We want to provide liquidity for people that are kind of giving up because we're still very bullish for the next 10 or 20 years. Unfortunately, crypto pricing has become correlated with risk assets, which I honestly don't think has to be true. My hope is that soon crypto will decouple from the macro markets."