OpenSea's Former Head of Product Arrested and Charged in First NFT Insider Trading Case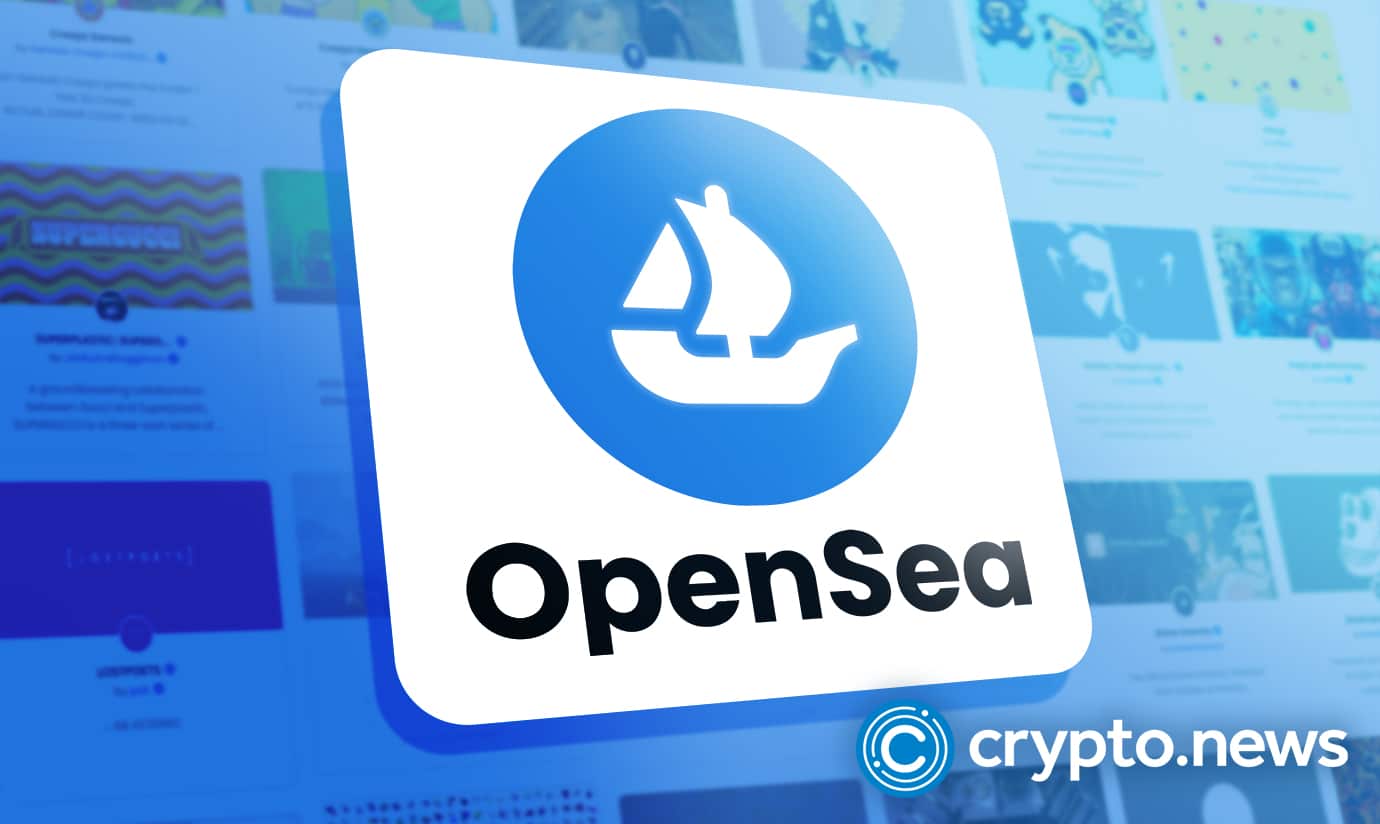 Nathaniel Chastain, the former Head of Product of the leading Ethereum NFT marketplace OpenSea has been indicted by a grand jury on wire fraud and money laundering charges.
Nate Chastain Indicted for Insider Trading
Chastain's role in propelling OpenSea as the top Ethereum NFT marketplace has been critical. The former Head of Product at OpenSea played a crucial role in helping OpenSea establish its brand and become the home to virtually all highly rated NFT collections such as Bored Ape Yacht Club, CryptoPunks, Cool Cats, Azuki, and others.
However, things changed dramatically for Chastain last year when he was found to be actively engaging in insider trading on OpenSea for monetary benefits. Chastain was accused of using secret Ethereum wallets to buy NFTs based on confidential information that they would soon be featured on the OpenSea front page.
Chastain was arrested Wednesday morning in New York. The former OpenSea employee is slated to appear before the US District Court for the Southern District of New York, a press release issued by the US Department of Justice notes.
According to the indictment, Chastain was allegedly responsible for selecting NFTs that he knew would witness greater demand sometime in the near future on account of having exclusive information.
Notably, from June 2021 to September 2021, Chastain sold NFTs for two to five times his purchase price shortly after they surged in price after the OpenSea front-page exposure, the indictment notes.
It is worthy of note that Chastain's actions were compared to frontrunning and insider trading. For the uninitiated, both these activities are when people closer to the organization possess some confidential information that could potentially affect the price of an asset. Essentially, by engaging in insider trading, people can profit off of non-public information.
While it's no surprise that insider trading is strictly prohibited in the traditional financial markets, it was unclear until today how these laws would apply to NFTs.
"NFTs might be new, but this type of criminal scheme is not," said U.S. Attorney Damian Williams in a statement. "As alleged, Nathaniel Chastain betrayed OpenSea by using its confidential business information to make money for himself. Today's charges demonstrate the commitment of this Office to stamping out insider trading – whether it occurs on the stock market or the blockchain."
In addition, FBI Assistant Director-in-Charge Michael J. Driscoll said the FBI "will continue to aggressively pursue actors who choose to manipulate the market in this way."
Responding to Chastain's arrest, an OpenSea spokesperson told crypto publication The Block:
"As the world's leading web3 marketplace for NFTs, trust and integrity are core to everything we do. When we learned of Nate's behavior, we initiated an investigation and ultimately asked him to leave the company. His behavior was in violation of our employee policies and in direct conflict with our core values and principles."
In recent news, crypto.news reported that OpenSea had introduced support for Solana NFTs. However, it has been unable to displace Magic Eden in the Solana NFT ecosystem as the leading NFT marketplace by trading volume.