OpenSea Implements NFT Rarity Tracking Tool OpenRarity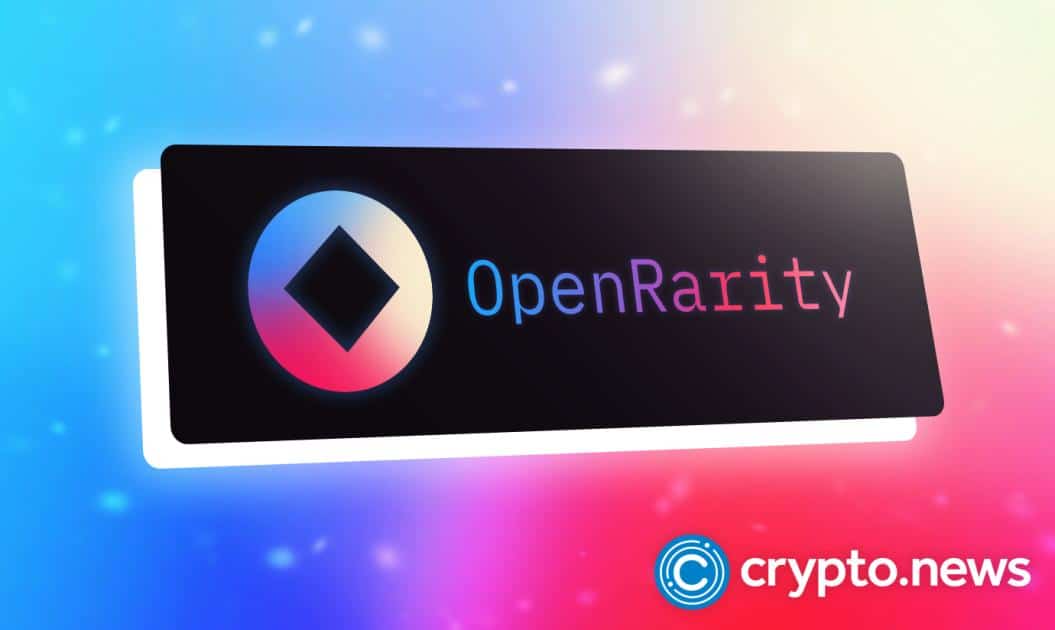 OpenSea has implemented OpenRarity, a scarcity tracking tool that enables buyers to determine the rarity of a specific non-fungible token (NFT).
OpenSea Adopts Protocol That Ranks NFT Rarity
Since thousands of non-fungible tokens (NFTs) are minted daily, it can get challenging for NFT collectors to find rare tokens. Nevertheless, as the industry continues to develop, the hassles involved with finding rare NFTs may soon be left in the past.
In a Twitter thread on Thursday, NFT marketplace OpenSea announced the implementation of OpenRarity, a protocol that enables verifiable rarity assessments for NFTs within its platform. The protocol employs a transparent and mathematically sound approach for calculating rarity.
According to OpenSea, rare NFTs will be granted lower numbers, such as 1 or 2, but NFTs with features comparable to many other NFTs will be granted higher numbers. With this, the marketplace emphasized that potential NFT buyers would have access to a trustworthy "rarity ranking."
The feature will not be applied to all NFT collections by default. According to the NFT marketplace, creators will still have a choice over whether or not the OpenRarity functionality is applied to their collections.
The OpenRarity project was a joint effort between several NFT community entities, including Curio, icy.tools, OpenSea, and Proof. The objective is to standardize the rarity approach and establish uniform rarity rankings across all NFT platforms.
Aside from embracing OpenRarity, OpenSea has also made adjustments to its platform.
OpenSea Continues To Evolve in NFT Space
The NFT marketplace recently revealed an initiative that allows creators to design their own NFT drop pages that can be customized with images, videos, and highlights. Creators can use this to publish information regarding the NFT drop, such as the minting dates and a gallery. Aside from these, creators might include a countdown clock and enable collectors to receive email alerts to remind them of the mint.
Following a debate over NFT royalties, the NFT marketplace has made modifications to improve how it handles airdrops, such as providing a more prominent description of how much a creator's fee is. Following The Merge, it has also pledged to only support proof-of-stake NFTs on Ethereum.
OpenSea has also disclosed its new policy regulating the handling of stolen digital arts and general theft on its platform.
OpenSea stated that it would no longer apply police reports solely to escalated reports of stolen NFTs; instead, police reports will be considered equally for all reports of NFT theft.
"Based on your input, we've already called to adjust elements of how we implement our policy. First, we're expanding the ways we use police reports: we've always used them for escalated disputes, but they'll now be used to confirm all theft reports," the NFT marketplace said.
In the meantime, a report issued by the blockchain analytics company Chainalysis revealed that NFTs are the primary driver of crypto adoption in the Central, Southern Asia and Oceania (CSAO) area. According to the report, 58% of web traffic to cryptocurrency services is tied to NFTs.