OpenSea Is Accepting Credit Card Payments for NFTs to Broaden Its Marketplace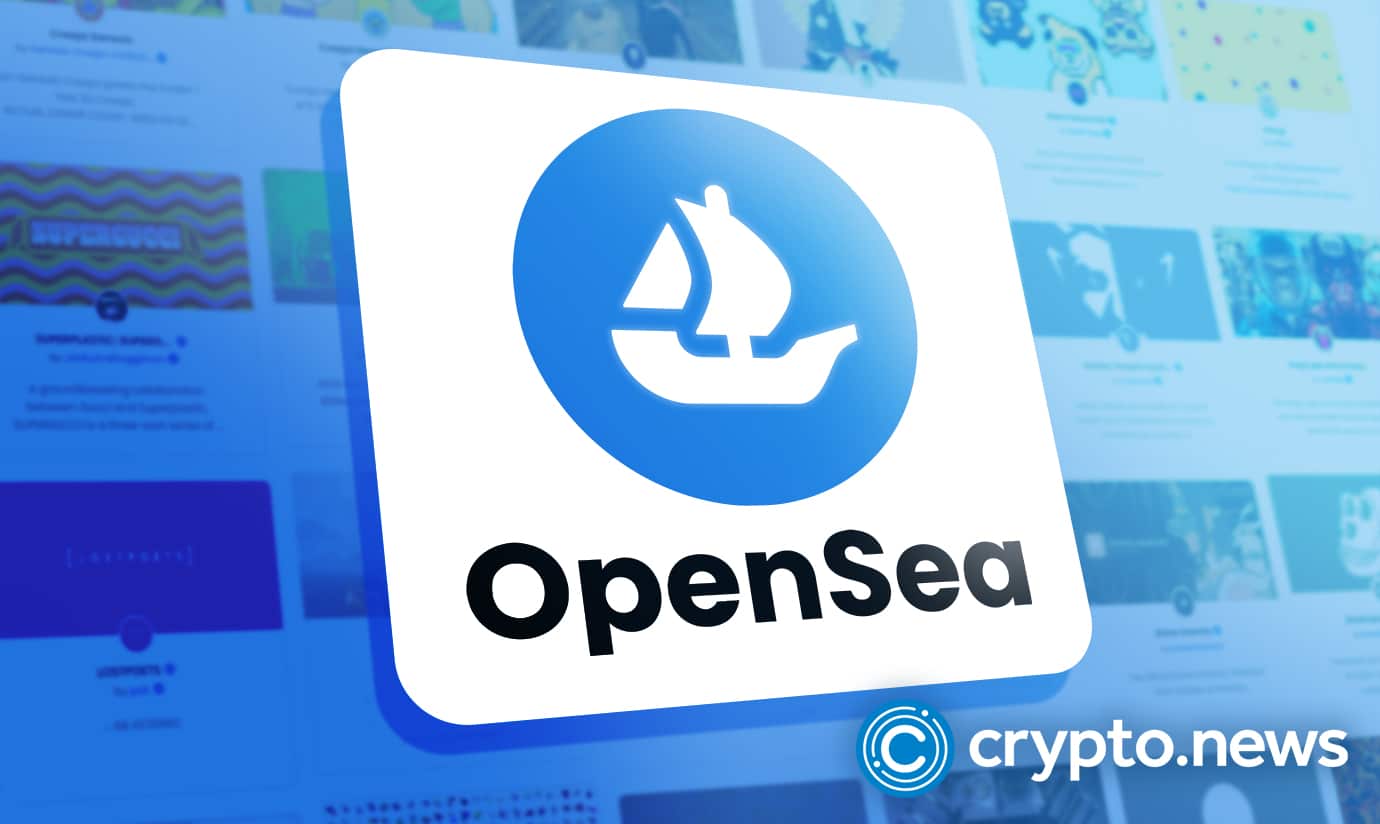 OpenSea, an NFT marketplace, has launched direct card payments through MoonPay, making it easier for non-cryptocurrency users to buy NFTs. They can now pay with various credit and debit card brands, such as American Express, Google Pay, and Visa. Users will do it without the need to convert to specific cryptos first, according to the MoonPay spokesperson.
Expanding the Marketplace to Non-Crypto Natives
The move, as OpenSea expects, will broaden the marketplace's consumer base to include those unfamiliar with cryptocurrency. All NFTs on OpenSea are natively supported, and they handle all deliveries on-chain. It means users don't need to leave the platform to pay, aren't tethered to a custodial ledger, and aren't required to use a specific token. The disadvantage of paying using a credit card is that additional fees may increase the cost.
This payment method applies to primary and secondary NFT sales, including minting and first drops. The functionality will be made available to users in stages. Those who use OpenSea will still need to keep NFTs in their wallets.
In January, MoonPay debuted its plug-and-play service for buying and selling NFTs using a credit card. The announcement comes as Mastercard launched a partnership with Coinbase to allow customers to buy NFTs using their debit and credit cards.
It is the newest in a series of moves to bring NFTs to the public. Meta CEO Mark Zuckerberg also stated earlier this month that Instagram will try to include NFTs "over the coming several months."
OpenSea Ventures Launched to Expand the Web 3 Ecosystem
In a blog post last month, OpenSea announced the launch of its investment arm, OpenSea Ventures. It will focus on expanding the Web 3 ecosystem with more NFTs, decentralized systems, and other blockchain applications.
Furthermore, OpenSea is launching Ecosystem Grants, which will provide financing to various persons working with NFTs, including inventors, developers, and "enthusiastic community members." Alex Attalah, a co-founder of OpenSea, will lead the fund.
Portfolio businesses will have access to Andreessen Horowitz, Standard Crypto, Animoca Brands, and Kevin Hartz's A* Capital. Dharma Labs, a digital wallet provider, has been bought by OpenSea. According to OpenSea CEO Devin Finzer, the teams believe that in the future years, NFTs will be an essential aspect of the cryptosphere.
Finzer said the vision "can only be realized if using NFTs becomes easy and delightful for the average person," so the partnership would be necessary.
"Ultimately, we believe this union will be a force multiplier for NFTs and Web 3 adoption, and help us dramatically improve the experience of buying, minting and selling NFTs on OpenSea — whether you're a beginner or a pro," he said at the time.
OpenSea to Support Solana NFTs
Solana non-fungible tokens (NFTs) are finally coming to OpenSea's marketplace for digital collectables. With the addition of Solana support, the network will become the third layer-1 blockchain on OpenSea. Ethereum, Klatyn, and the Layer-2 network Polygon are the others.
Given Solana's position in the NFT arena, the choice to add it isn't altogether surprising. In terms of all-time NFT sales, Solana is second only to Ethereum, having a market valuation of $1.5 billion for all of its collections.
Since last summer, the Solana NFT space has evolved dramatically. It has featured prominent NFT collections such as Degenerate Ape Academy, Aurory, and Solana Monkey Business being constructed on the network. Besides that, the Solana network now provides a cheaper and faster transaction option for Ethereum. It has positioned it as one of the most significant competitors to the second largest crypto asset by market cap.