Opera Launches Blockchain Browser for iOS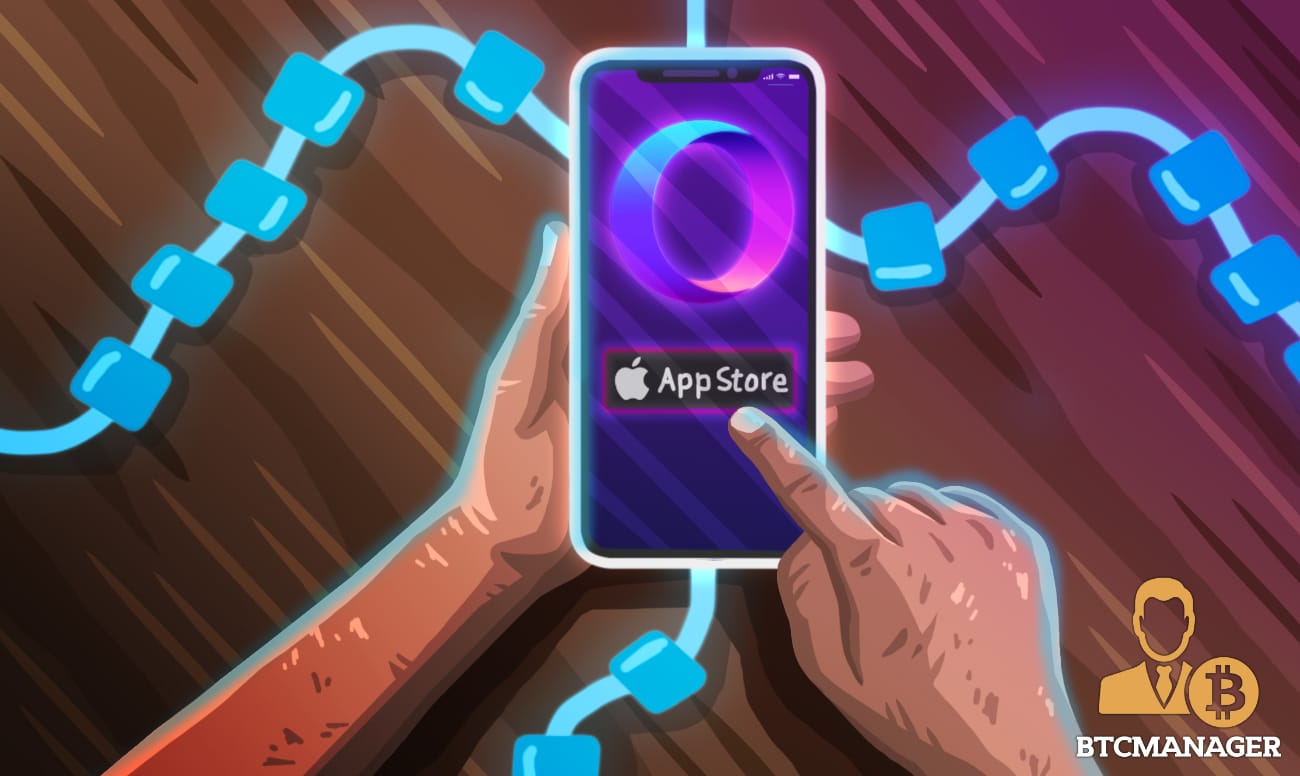 Opera, a Norway-based software company founded in 1995, has officially launched its cryptocurrency and blockchain-ready browser Opera Touch for iOS on June 26, 2019. It contains a cryptocurrency wallet as well as a decentralized applications (dApps) explorer.
Opera Touch for iOS

In December 2018, Opera introduced its long-awaited web-browser Reborn 3 which features an integrated cryptocurrency wallet directly within the browser for Android devices.
Following the success of the Android edition, Opera announced that they were also working on the iOS version to meet the growing demand of the Ethereum community working on iOS.
Finally, the wait is over and starting today Opera Touch for iOS provides the same Web 3.0 and cryptocurrency wallet integration as its Android and PC-based counterpart.
The iOS browser combines easy-to-use crypto wallet functionality with support for Ethereum decentralized apps (dApps) without the need of a browser add-on like Metamask.
The application is available on the app store, users can then send some ether to the Opera Touch wallet and get their hands on dApps as well as blockchain applications by simply typing their addresses directly into the URL bar. In addition, the browser allows to obscure and protect users' personal data thanks to a built-in virtual private network (VPN).
Opera's Strong Crypto Approach

Opera is the browser that is driving the development of third generation web application. As we can see by their announcements and moves, the Norwegian company understood that blockchain could be a key component to these next-generation applications.
In May, Opera announced its support for TRON integrating TRX tokens and other TRC-standard tokens into its native cryptocurrency wallet, giving users access to a myriad of TRON game and dApps.
But that's not all, Opera is planning to add support for multiple blockchains within the next 12 months. Opera is the browser of choice for more than 300 million users around the world and with these strategic development decisions, Opera is a vital cog in developing future-oriented applications that can create interoperability between different blockchains.