OSOM Finance: Accumulate Bitcoin Using Tried and Tested Crypto Autopilot Trading Bot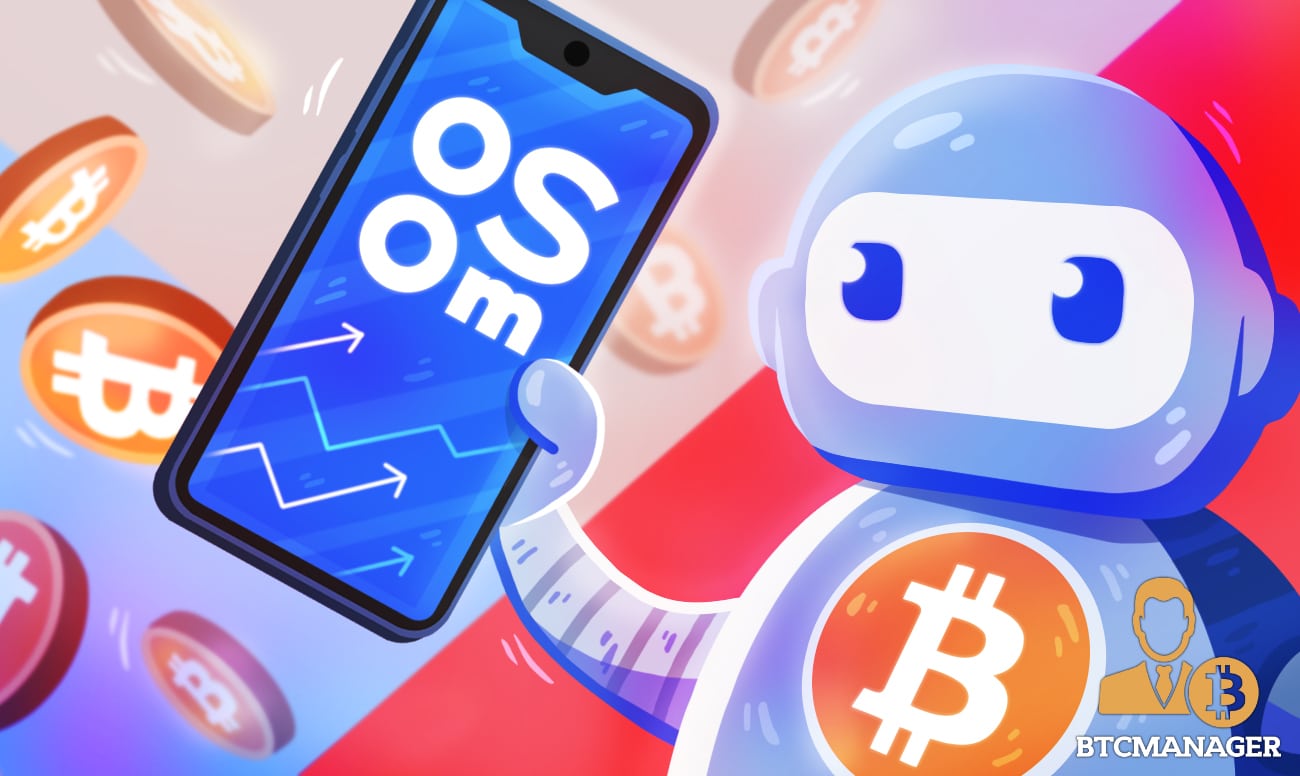 Increasingly, the world is getting more automated. Tedious and repetitive work is being delegated to specialized bots for efficiency. This saves time so that traders and investors can dedicate their precious minutes to other income-generating courses. 
OSOM Finance is literally putting crypto trading on Autopilot. 
What is OSOM Finance?
OSOM Finance is registered in Estonia, compliant with the Estonian Financial Intelligence Unit rules with offices dotted across Europe. Founded in 2017 by Polybius, an Estonian and Belgian fintech firm, the team is experienced and employs the best-in-class trading technologies to make the crypto trading experience delightful for all classes of traders. 

At the center of their revolutionary approach to trading and wealth accumulation is the Crypto Autopilot. It was designed by the Polybius team and InvestSuite, it is still in beta though it has attracted several hundreds of users. 
At its core, the objective of OSOM Finance is to drive financial literacy for investors. As such, they are using advanced trading algorithms, assisting users to accumulate more wealth from the booming crypto market.
Deploying Crypto Trading Bots for High Performance
In their arrangement, trading algorithms designed for traders by traders are deployed to the market to make money on behalf of clients. In a sea of confusing opportunities laddered with projects with different objectives and value propositions, using a logical (not emotional) bot is what gives traders an edge. 
The use of machines and technology to identify and place trades in a fast-moving, volatile but yet lucrative market is the filter separating adept traders from novices and pretenders.
It is one thing to make money, and it is another to intelligently make money. Best, in a fast-paced world that is crypto, those with speed and agility have an advantage. Those with the best tools can place their cards right and clip the ever-changing, never-stopping, volatile crypto prices. 
Admittedly, Bitcoin has and continues to change the way we perceive money to be. As it serves many functions, it can be a perfect vehicle, fitting like a glove for those who are ready to go the extra mile and make more money. 
This democratization of wealth accumulation, leveling the field for all participants is exactly what the world needs, and more so, investors tired of the tepid, capped traditional markets.
Introducing the Crypto Autopilot
OSOM Finance is where a trader can finally accumulate more precious Bitcoin with less effort through automation. 
At the center of their novel mission is Crypto Autopilot which is powered by irreplaceable experience of the founders and machine learning algorithms, specifically fine-tuned to identify growth opportunities from over 30 altcoins. By continuously diversifying and smartly trading Bitcoin in a low-cost fee environment, a trader passively earns and accumulates more Bitcoin.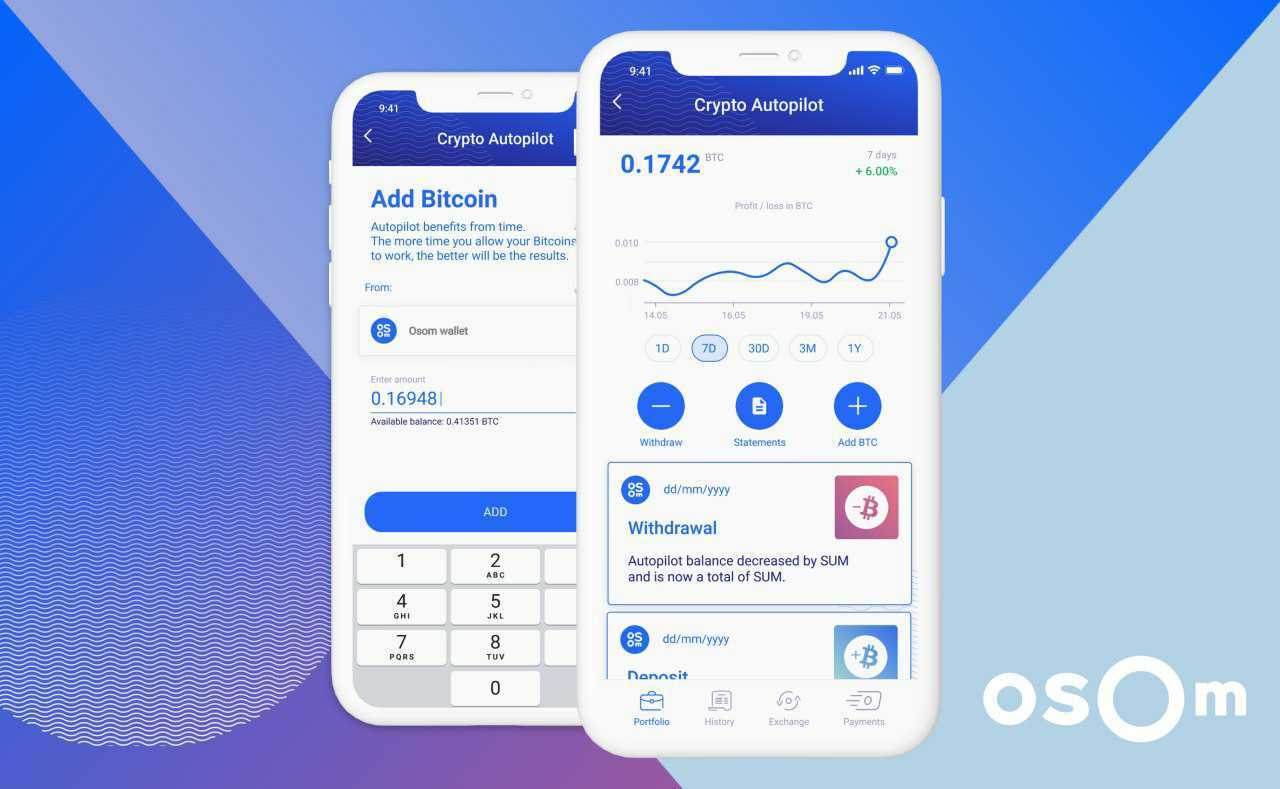 The Crypto Autopilot is more than your typical trading bot. The tool blends Artificial Intelligence, meaning OSOM is smarter when it comes to identifying low risk, high reward opportunities guided by fine-tuned, back-tested risk management plans. 
Currently at beta — as aforementioned, the Crypto Autopilot has only been tested by institutional-grade investors in the stock market trading setup. Boasting of a 56.5 percent annualized return, this is the first time this trading tool is being deployed to the notoriously challenging crypto markets. 
The Team
Behind Crypto Autopilot are mathematicians and tacticians who went a step further to roll out a drastically improved trading bot with new concepts suitable for the current markets. 
Its creators are drawn from InvestSuite, a former member of the KBC Securities board, a mathematical engineer, and a developer who previously spearheaded the efforts of the KBC Bank Group data lab. 
Features of Crypto Autopilot
Differentiating itself from traditional bots, the Crypto Autopilot uses iVAR (InvestSuite Value at Risk), an improved version of VAR (Value at Risk) for risk mitigation. By taking into consideration the worst-case scenario of any trading situation and projecting the approximate recovery time, OSOM Finance builds a practical and optimal crypto growth strategy.
Through diversification, the Crypto Autopilot consistently outperforms Bitcoin through quantitative strategies of portfolio management, returning an annualized rate of return of 56.5 percent. At this rate, competing bots don't even come close.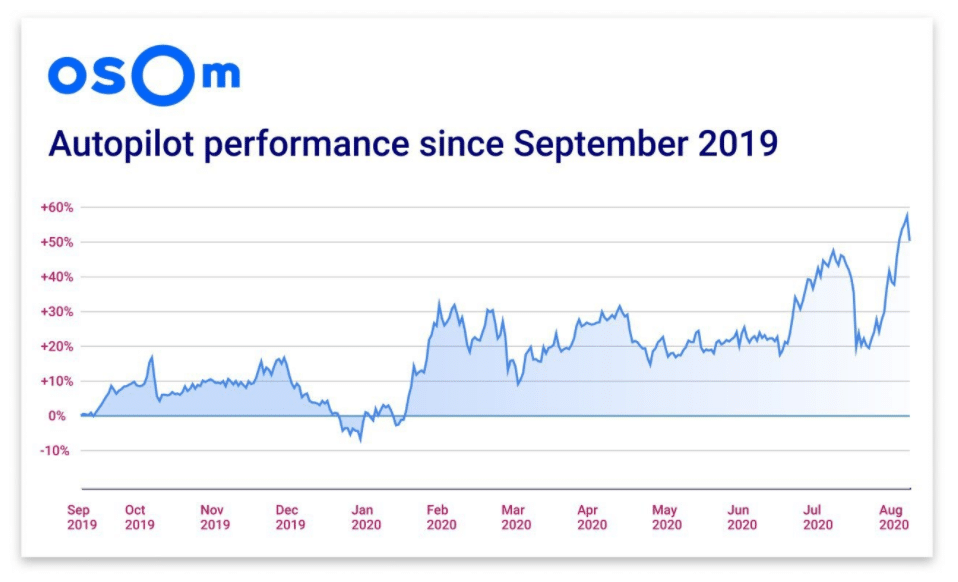 This is thanks in part to the over 30 cryptocurrencies meticulously chosen based on their liquidity and project quality of which Crypto Autopilot's bot tireless scours and identify high potential trading opportunities for the best possible returns. 
What's interesting about OSOM Finance is its rigor and desire to truly democratize wealth accumulation. After an eight-month testing phase using their Bitcoin holding, the Crypto Autopilot outperformed some of the world's leading Bitcoin indices. 
A gem for the savvy, they nonetheless rolled out favorable terms for their clients. A trader will only pay a performance fee of 10 percent if they make money at the end of each month. If they don't, they need not pay anything. 
Besides, OSOM Finance is simple to use with an intuitive interface perfectly suitable even for beginner traders. Moreover, the barrier to entry is low. For as low as 0.005 BTC, deposits can be made and the Crypto Autopilot activated to work. 
Registration is free. 
Interested traders can sign up from the OSOM Finance homepage to use the web version or download the Crypto Autopilot for Android or iOS.
Have more questions? Check out OSOM FAQ or feel to message them directly: [email protected]