OTC Cryptocurrency Traders in Trouble as Alipay Starts Monitoring Crypto-linked Payments in China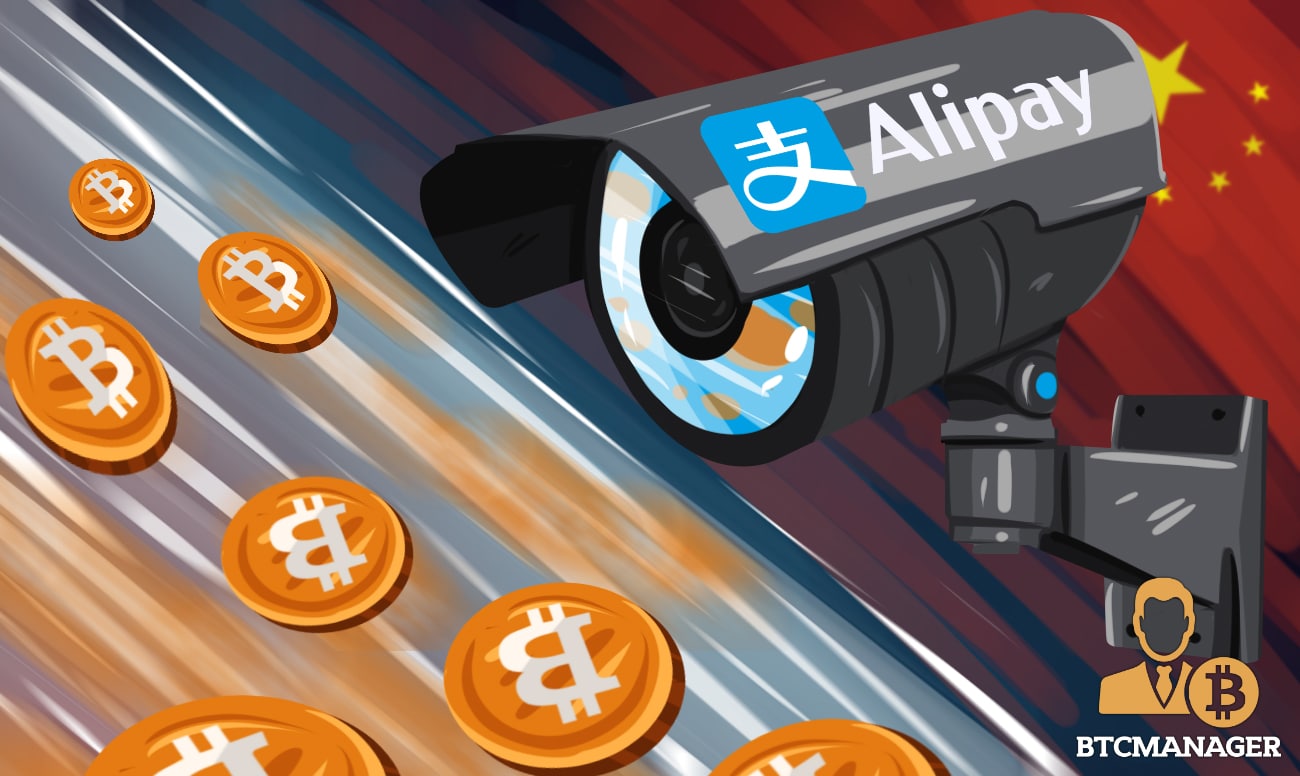 According to a Beijing News report on August 24, 2018, regulators have pledged to start scrutinizing and restricting all virtual currency-related payments on the Alipay mobile app.
Even with the blanket ban on cryptocurrency trading and initial coin offerings (ICOs), Chinese investors still engage in over-the-counter bitcoin trading facilitated by payments apps such as Alipay and others.
Alipay Ban Cryptocurrency Transactions
According to a local news source,  Beijing News, Ant Gold Service, an affiliate of Alibaba Group has revealed that in a bid to put an end to the digital assets trading activities of Chinese crypto investors,  Alipay will now start monitoring accounts of individuals to detect digital currency linked payment transactions and block such payments permanently.
Beijing News also hinted that Alipay and Ant Financial Services had formed a joint inspection team to scrutinize over-the-counter crypto transactions and also setup highly functional systems to inspect websites that support DLT-based digital currency trading.
"Ant Financial and Alipay attach great importance to the potential risks of virtual currency trading and have consistently refused to provide acquiring services for virtual currency transactions such as Bitcoin," an excerpt of the notice read[roughly translated].
Alipay to Launch Sensitization Campaign
Per sources close to the matter, Alipay will also conduct public sensitization campaigns to enlighten the masses about digital currency scams, as bad actors still attend fraudulent cryptoassets-based investment schemes in the region in spite of the existing somewhat draconian ban on bitcoin trading and altcoins in the state.
As reported previously by BTCManager, in April, Chinese police in Xi'an clamped down on the organizers of a crypto-powered Ponzi scheme which generated about 86 million yuan ($13 million) from thousands of investors.
In related news, regulatory watchdogs in the country, including the Banking Regulatory Commission, the Central Network Information Office, the People's Bank of China, and the General Administration of Market Supervision have issued fresh warnings to residents, advising them to be wary of fraudsters who swindle gullible the Chinese people with their fake blockchain and crypto-based Ponzi schemes.
"The general public should be rational about the blockchain, do not blindly believe in the promise of smallpox, establish a correct monetary concept and investment philosophy, and effectively raise the awareness of risk," the regulators stated [roughly translated] adding, "[promptly] report the illegal criminal clues found to the relevant departments."  
China is not leaving any stone unturned in its quest to completely crush bitcoin and other cryptocurrencies within its shores.
On August 23, 2018, BTCManager informed that China's instant messaging and mobile payments app, WeChat had blocked the accounts of several crypto-focused firms, claiming that the owners of the banned accounts promoted ICOs and crypto investment programs.