Otherdeed NFT From Yuga Labs Sells for a Record $1.5 Million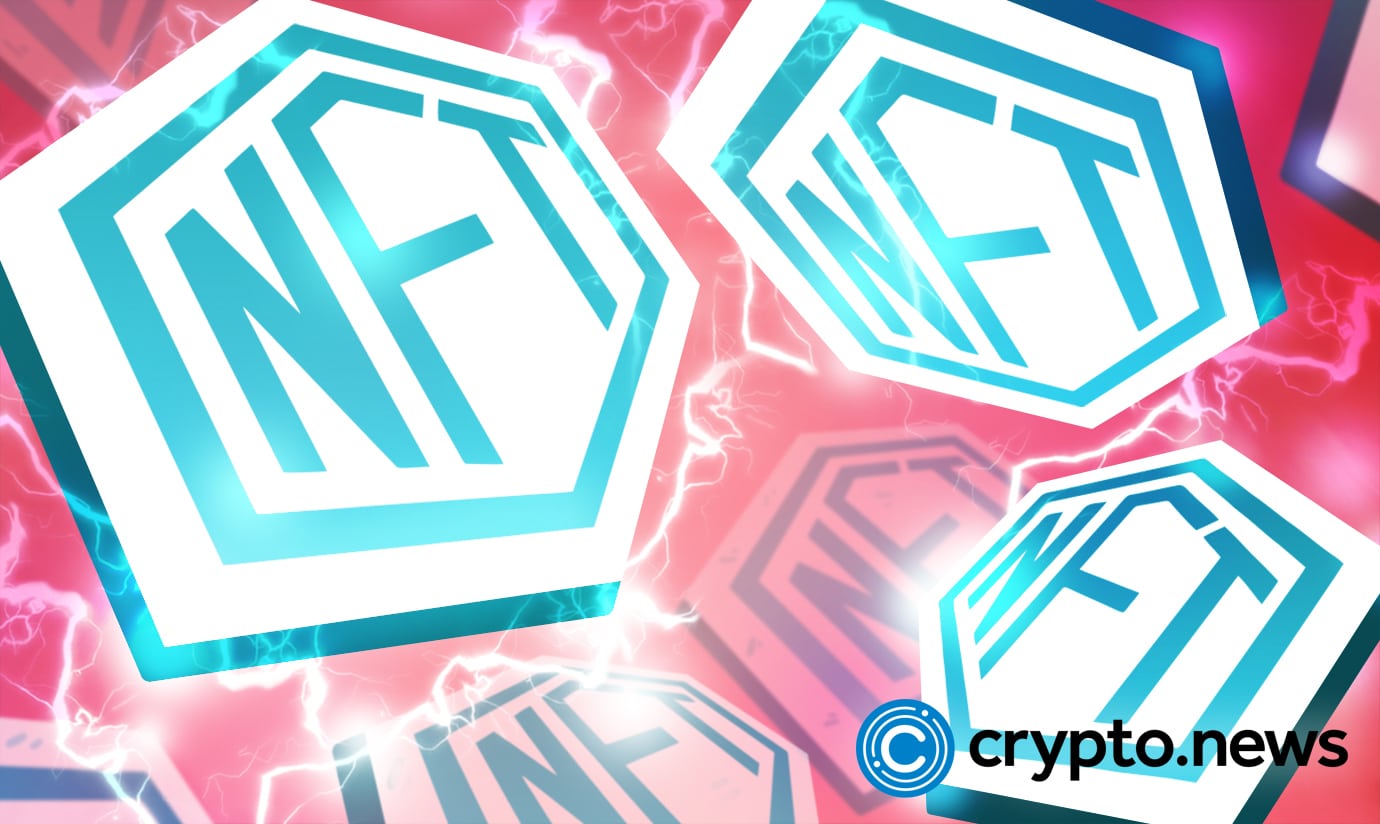 A record 625 ETH ($1.5 million) was paid on the NFT marketplace X2Y2 on Sunday for Otherdeed #59906, the eight rarest virtual land piece from Yuga Labs' Otherside metaverse project.
An enthusiastic collector of NFTs, "n0b0dy.eth," purchased the piece. Going by the name "brickandmorty.eth," the seller made a profit of more than $1.49 million after minting the NFT a week ago for 305 apecoin (worth roughly $6,000 at the time).
Yuga Labs' Gaming Metaverse
In late April, Yuga Labs announced the specifics of Otherside, its gaming metaverse project, by selling 55,000 "Otherdeeds" which are unique plots of virtual land necessary to claim space in Otherside.
Selling these Otherdeeds, Yuga hauled in over $320 million – the largest gross for an NFT project ever.
A total of 45,000 Otherdeeds were also made available, with 10,000 of these going to Bored Ape Yacht Club (BAYC) holders (1 BAYC = 1 Otherdeed); 20,000 to Mutant Ape Yacht Club (MAYC) holders (1 MAYC = 1 Otherdeed); and 15,000 to Yuga and other project developers who helped to create Otherside.
200,000 Otherdeeds will be made available. The remaining 100,000 will be awarded to "Voyagers" who have Otherdeeds and contribute to the growth of Otherside.
According to data from CryptoSlam, Otherdeed NFTs are currently in the top 10 collections by sales volume, raking in about $833 million within days of release.
A Hefty Premium for an NFT
At the time of writing, OpenSea reports that Otherdeeds' current floor price is 2.8 ETH ($5,694). That means n0b0dy.eth paid a hefty premium for the Otherdeed #59906 NFT.
This may be due to the fact that the NFT is ranked eighth in terms of rarity on Rarity Sniper and contains a 1 of 1 artifact — a mystery potion — that was also featured in the official trailer for Otherside.
Yuga Labs has stated that it is collaborating with gaming firms Improbable and Animoca Brands on the development of Otherside; however, few specifics remain.
"Otherside blends mechanics from massively multiplayer online role-playing games (MMORPGs) and Web3-enabled virtual worlds," Improbable said in its recent blog post. "In partnership with Improbable, the metaverse technology company, Yuga Labs aims to create a MetaRPG universe where the players own the world, where any NFT can become a playable character, and thousands of people can play together at the same time."
Yuga Labs NFT Trading Volumes Fall
The trade volumes of Yuga Labs's renowned collections, including Otherside, BAYC, and MAYC, have all decreased significantly, yet they are still the most valuable NFT projects according to market capitalization.
As of this writing, Otherdeed's floor price is below 3 ETH and its daily trading volume is below $7 million, the lowest level since Otherside was founded on May 1st. Otherdeed's daily transaction volume soared to over $375 million on launch day.
The average price of a BAYC has decreased by almost 23% in the last seven days, with each one valued at approximately 118 ETH, according to NFT's analytics platform NFTGO.
There has been a considerable drop in the asset's transaction activity since May 1. Despite this fall, BAYC's market cap remains above $1.1 billion, making it the second most valuable NFT project, behind only Cryptopunks.