Over 100M in ETH Liquidated; ETC's Price Jumps 17% Over the Past Week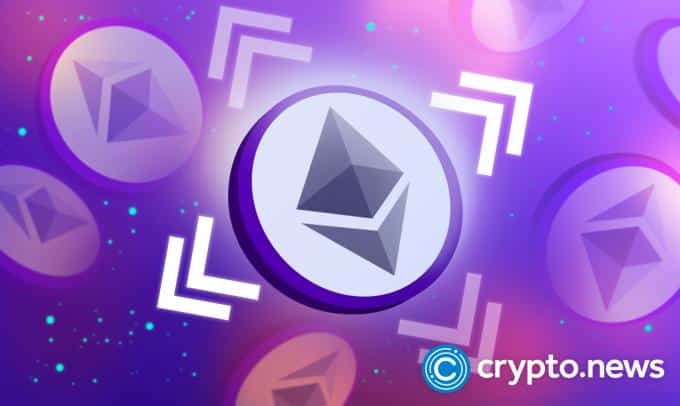 Although the general market is experiencing positive support, the recent price increase in Ether is causing liquidations.
Liquidations Increase with Ethereum Price Growth
Due to the sudden increase in the price of ETH, many of its leveraged positions have been liquidated. According to Coinglass data, the total liquidating transactions have reached $200 million in just 24 hours.
Out of the total number of liquidated positions, over $100 million were in the form of positions in ETH. One of the most prominent transactions was the $2 million purchase of a perpetual position in BTCUSD.
Other prominent exchanges with high liquidations include OKEx, Binance, FTX, Huobi, BitMex, and ByBit. On the other hand, OKEx experienced a 75% short-position liquidation, which resulted in a total loss of over $4 million. On the other hand, Binance was close behind with a total loss of $3.36 million. Notably, ByBit, FTX, CoinEX, Huobi and Bitmex recorded $3.16M, $1.39M, $447.91K, $321.57K and 20.73K.
What Could Be Pushing Liquidations
The community is expected to embrace the upcoming upgrade to the Proof of stake system. However, the price of Ethereum has not been able to keep up with the changes throughout. Despite the positive outlook, the past few days have not been kind to its price. However, today's market seems to have carried the price closer to the $2K level.
Dmitry Ivanov, CMO of the crypto payment ecosystem CoinsPaid, has provided his detailed view on what folks, especially miners, should expect from the upcoming merge. He said:
"Ethereum Merge, with a deadline in mid-September, is a two-step process that will conclude a transit from its present Proof of Work (PoW) consensus mechanism to Proof of Stake (PoS). PoW requires miners to solve cryptographic puzzles, unlike the PoS algorithm, which requires validators to hold and stake the coin.
The merge essentially will hand over power to validators — only they will be able to earn rewards for verifying transactions depending on the amount of Ether that was staked. Ethereum mining pools like Ethermine, Nanopool, and Ezil will have to switch their mining equipment to other PoW cryptocurrencies like Ethereum Classic (ETC)."
Finally, he added, "The mining community must be ready to move to other cryptocurrencies if they wish to keep the process active or wait for a possible hard fork by developers dissatisfied with the present Merge."
As miners move from Ethereum, most have shifted to Ethereum Classic (ETC). Hence, they are liquidating their ETH to facilitate this shift.
Ethereum Classic Hash Rate Surpasses 50 TH/s
It's no secret that ETC is rising in popularity among the mining community, whose members are forced to join a lower-priced crypto ecosystem to hedge their losses. As of Wednesday last week, Ethereum Classic's hash rate had exceeded 40 terahashes per second (TH/s).
After four days, the network's hash power peaked at 48.82 TH/s on September 4, a new ATH. The next day, ETC prices spiked nearly parabolically from $33 to $41, almost overnight.
As for today, ETC's hash rate has surpassed 50 TH/s to reach 51.81 TH/s. As a result, its price has risen to $38.69, a 7% rise over the past day and 17% over the past week.