Over 50% of Genesis portfolio is ETH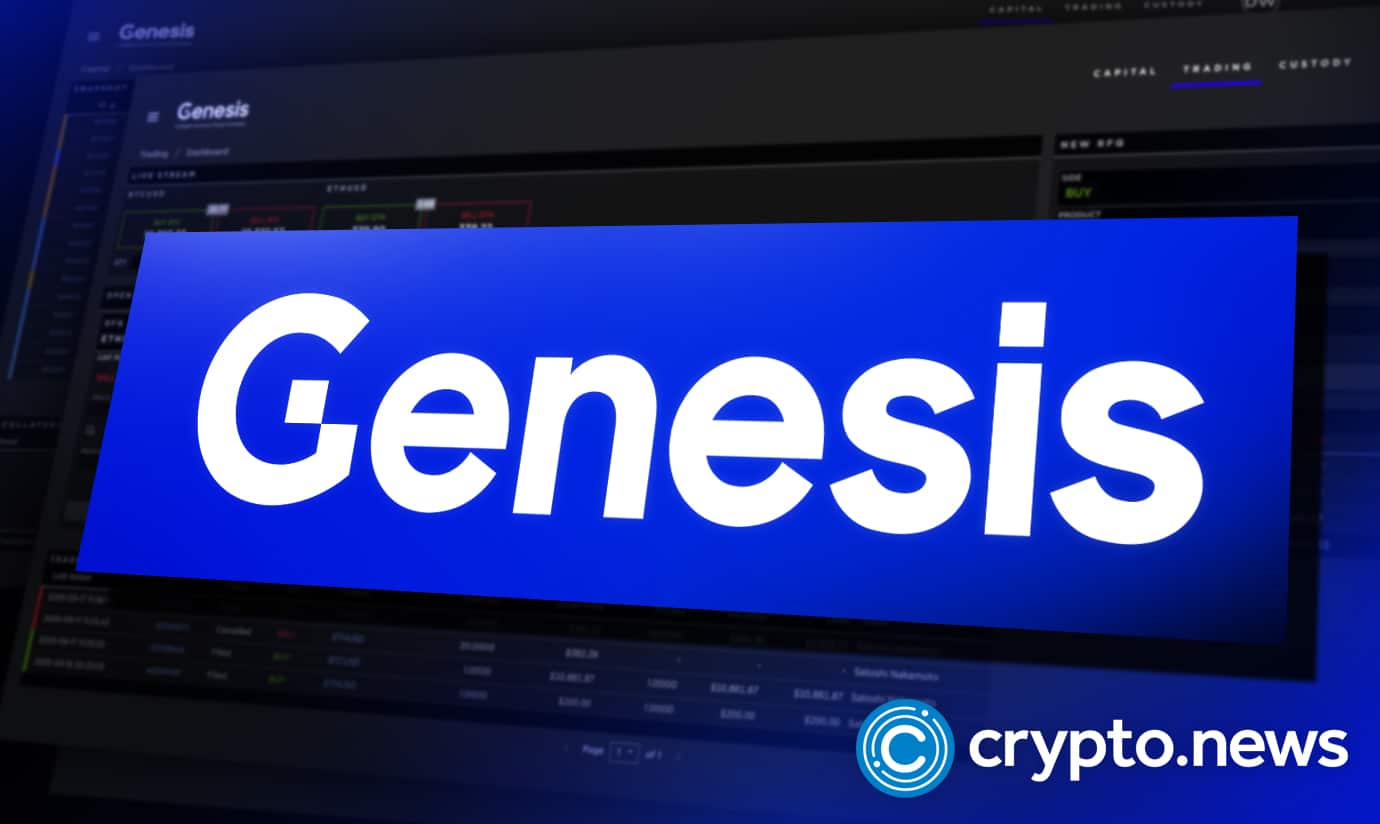 Out of the over $414m of Genesis portfolio assets, 74% are ethereum (ETH) and ERC-20 tokens, on-chain data from Jan. 23 shows.
Genesis assets
According to the data, 51.4% of Genesis' assets are ETH, while 32.68% are USDC. ETH is the native token of the second most valuable cryptocurrency network, Ethereum.
USDC is the fiat-pegged stablecoin issued and managed by Centre. It was co-founded by Coinbase, the cryptocurrency exchange; Bitmain, the chipset manufacturer; and Circle. 
There are decent chunks of COMP, the native token of Compound; Sand of The Sandbox metaverse project; and APE, the native coin of ApeCoin, an NFT project associated with Bored Ape Yacht Club (BAYC).
Around 11% of Genesis Global's assets are marked as "others". This comprises assets in small quantities distributed across ethereum and other smart contracting platforms. There are portions of synthetix (SNX), BUSD, and others.
Broadly, these "other" assets are distributed mainly between Avalanche, Fantom, and BNB Smart Chain.
While the over $414m of assets "belong" to Genesis, it is not claimable. While Genesis' crypto lending firm filed for bankruptcy protection, its trading wing is active on the markets and is not under chapter 11.
A statement was issued as a confirmation:
"Genesis's other subsidiaries involved in the derivatives and spot trading and custody businesses and Genesis Global Trading are not included in the filing and continue client trading operations."
In crypto terms, Genesis assets have benefited immensely from the market-wide recovery in January. A dig deeper reveals that assets swung from $9.7m in the red to over $12.5m in profits on Jan. 20. Because of the stability of asset prices over the past few trading days, Genesis assets are in the green.
Coins are moving
Genesis coins are also actively being moved between exchanges and blockchains. On Jan. 22, for example, the firm's USDC wallet received $22.9m of USDC after withdrawing 10,000 ETH on Jan. 21.
Earlier on, on Jan. 21, the Genesis wallets received big portions of USDC, LINK, USDT, and UNI. 
It cannot be verified that the amount captured by on-chain trackers represents the whole amount. Sometimes crypto firms can obscure some of their holdings. Accordingly, what can be relayed by trackers can only represent an estimate.