Oyster Pearl's Anonymous Founder Disappears after Selling $300,000 Worth of Ill-Obtained PRL Tokens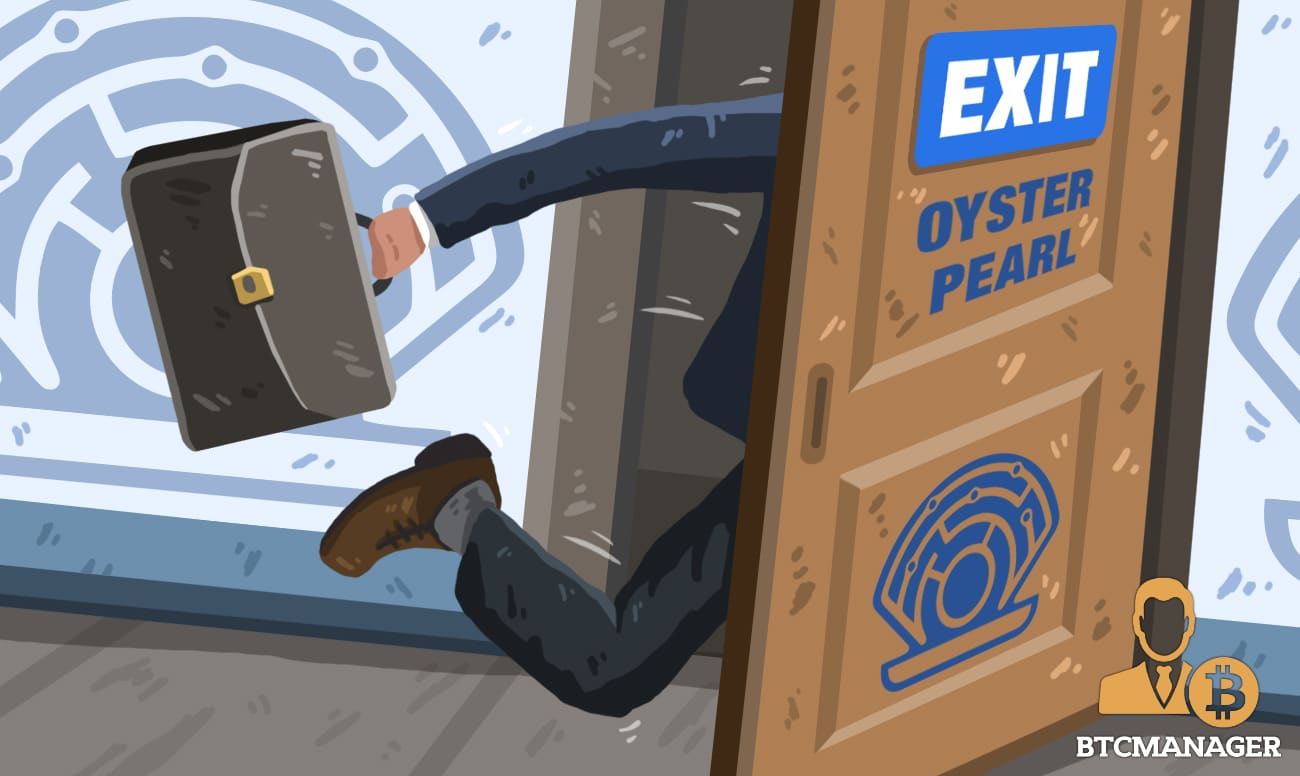 The founder of Oyster Protocol, a cryptocurrency project which raised a modest 3,000 ETH in November 2017, has gone missing after an alleged "exit scam" which saw them print four million PRL tokens and disappear from all social media, as per an official tweet on October 30, 2018.
Exit Scam Bells
Oyster was among the most well-received cryptocurrency projects in 2018, offering a decentralized data storage solution via its PRL token and ad-free browsing services via SHL tokens.
Its anonymous founder, Bruno "Block," however, is said to have left the project's development in mid-2018 after passing the reins to Oyster's current team, led by developer William Cordes. According to October 30, 2018, reports, Block created a substantial amount of PRL tokens, sold them for $300,000 on Kucoin, and disappeared with the illicitly-obtained stash.
The Oyster team was quick to deny wrongdoing on their part, while admins on the project's Telegram channel were swift to point out:
"We can confirm someone has taken control of the Smart Contract. Do NOT BUY ANYTHING. We are waiting for more information and also trying out best to close KuCoin's trading right now!"
Community Discovers Faulty Contract
The case was seemingly first discovered by Reddit user r/imwaihonan, who pointed out an anomaly with Oyster's smart contracts in the late hours of October 29, 2018. The community member observed 5,000 PRL tokens were purchased for just one ETH via a faulty smart contract, which were quickly sold on KuCoin within minutes of the transfer.
In a post update, imwaihonan noted the use of an old smart contract, last used at the time of PRL's ICO, that was being activated to produce millions of tokens. Later, imwaihonan noted several traders were sending ETH to the smart contract for receiving a large number of PRL tokens – which was not smart thinking on their part.
Oyster put out a tweet calling out Block's involvement in the apparent "exit scam," as only the founder had access to the rogue smart contract's private keys.
2/2 Earlier this morning directorship was transferred by the original Ethereum addressed controlled by Bruno Block, allowing the new director to mint 3 mil new PRL. We do not know any reason why this would be done and are currently looking into solutions.

— Oyster Protocol (@OysterProtocol) October 29, 2018
The team maintains on its Reddit community page that Oyster's operations would continue despite the debacle, as Block's involvement in developing the code had reduced significantly since the token's launch. In addition, all investors have been strictly advised not to purchase any PRL tokens until a "token swap" is conducted and adequate security protocols are put in place.