Pakistan Embraces Blockchain Technology; International Remittance Service Launched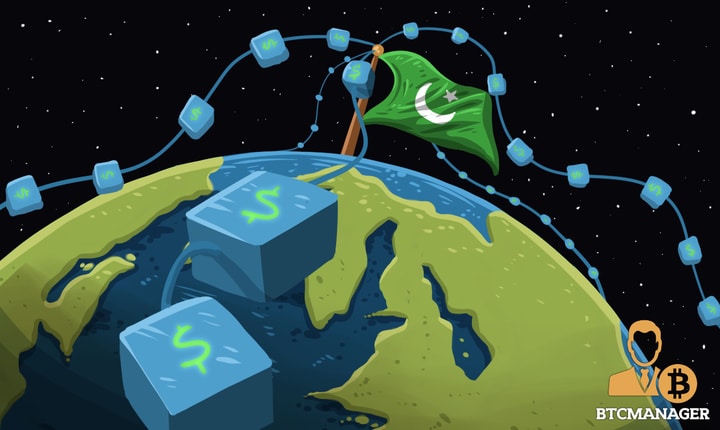 According to a press release published on January 8, 2019, Pakistan's telecommunications company Telenor, in association with Valyou, has successfully launched a blockchain-enabled cross-border remittance service. Notably, the service is powered by distributed ledger technology (DLT) developed by Alipay.
Rapid and Secure International Remittance Service for Pakistanis in Malaysia

On Tuesday, January 8, 2019, Pakistan joined the ranks of select few nations with blockchain-enabled international remittance service. Pakistan's Telenor Microfinance Bank joined forces with Valyou, a Malaysian fintech company to offer instant and secure international remittance service to Pakistanis living in Malaysia.
The official announcement regarding the development was made at an event Islamabad. The event was attended by a number of distinguished personalities, including Tariq Bajwa, the Governor of the State Bank of Pakistan.

The launch of the service marks a big stride forward for Pakistan in the world of blockchain technology and financial inclusion. The service will significantly boost the safety and speed of remittances from Malaysia to Pakistan. It will also mitigate the likelihood of any error or fraud while transferring the money, as DLT's immutability makes it impossible to change the stored transactions.

Bajwa shared his thoughts with regard to the launch of international remittance service. He said:
"At around USD 20 billion per year, international remittances are important from the perspective of overall macroeconomic stability and their positive spillover in improving lives of millions of families. Home remittances contributed to over 6% in GDP, equivalent to over 50% of our trade deficit, 85% of exports and over one-third of imports during FY 2017-18."

The service will largely reduce intermediary costs associated with outward remittance of money, which, in turn, would benefit the end-users. It will also enable the receiver and sender to track money throughout its cross-border journey.

Roar Bjærum, Senior Vice President, Telenor Financial Services, highlighted that at present Pakistan receives close to $1 billion annually in home remittances from Malaysia. He added that the joint initiative between Telenor Group and Ant Financial Services will bring financial inclusivity to Pakistan.
Blockchain Remittance Services on the Rise
Cross-border remittance services often get criticized for the large transaction costs associated with them. Seeing the potential of blockchain technology and its utility in the remittance industry, a number of companies have started rolling-out economically viable solutions.

BTCManager reported on November 5, 2018, how HSBC and Belgium's ING Bank completed a blockchain-powered transaction for India's multi-billion dollar Reliance Industries.

On a similar note, on March 16, 2018, reports emerged about the strategic partnership between Bithumb and BitPay to facilitate remittance payments.