HSBC Completes Blockchain-Based Transaction for India's Reliance Industries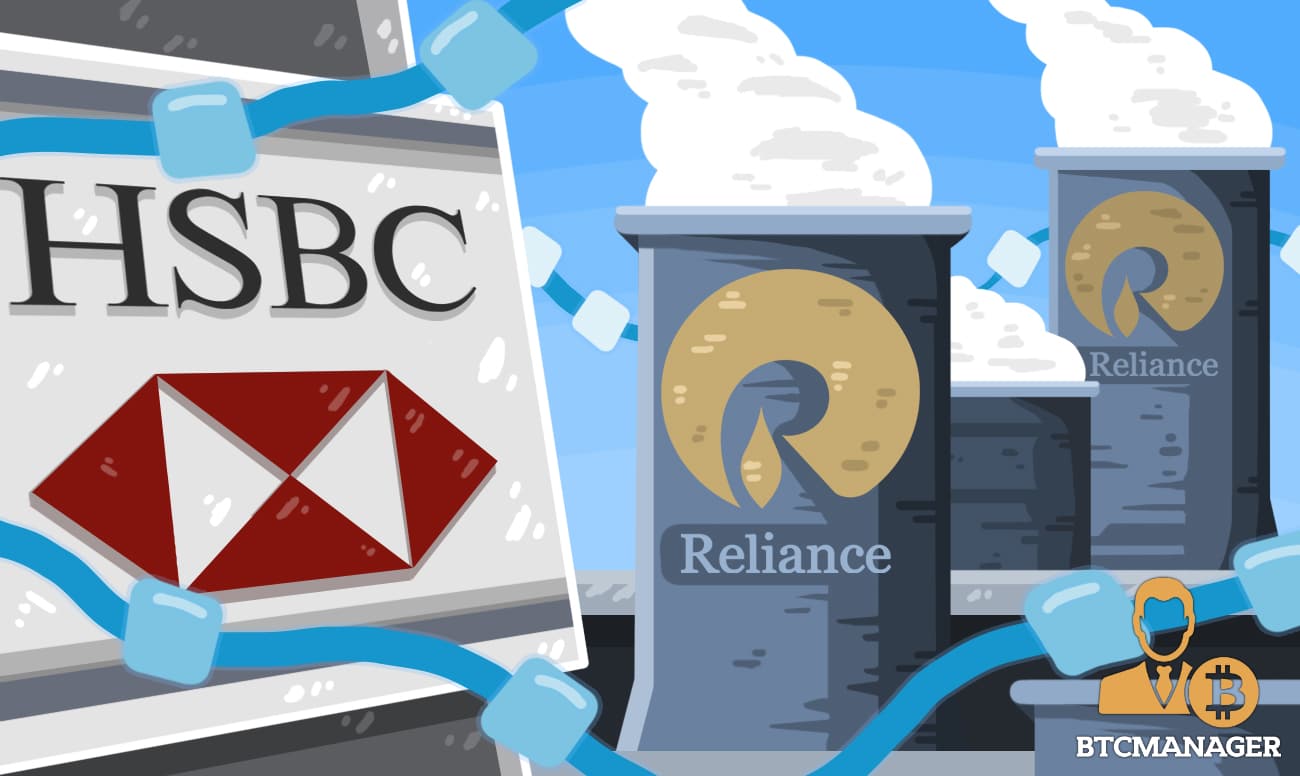 The British multinational banking organization HSBC and Belgium's ING Bank have partnered to execute a trade transaction using the blockchain network from a U.S.-based Tricon Energy to India's Reliance Industries. According to an Economic Times article published on November 4, 2018, the blockchain-enabled letter of credit transaction is the first of its kind for India and has significantly reduced the time taken to process the bill of lading documents.
Integrating Blockchain with EBL Platform
The transaction between Reliance Industries and Tricon Energy allowed a secure, digital transfer of the title of goods from the seller to the buyer in the trade. Business Today reported that HSBC integrated the blockchain network with the electronic bill of lading (EBL) platform to form a blockchain-enabled letter of credit transaction, wherein the digital transfer was fully digitized. ING Bank issued the Letter of Credit for Tricon Energy who was the importer, while HSBC India was the advising and negotiator for Reliance Industries, the Indian exporter.
The blockchain-based credit transaction is significant because it can help a large number of organizations involved with purchasing and selling goods internationally with cross-border transactions.
"The use of blockchain offers significant potential to reduce the timelines involved in exchange of export documentation from the extant seven-ten days to less than a day," said Srikanth Venkatachari, the joint chief financial officer of Reliance Industries.
"When adopted a scale, it helps in significant optimization of working capital."
HSBC Recognizes Potential of Blockchain Technology
Hitendra Dave, the head of global banking and markets at HSBC, also agreed with Venkatachari. Dave recognizes the transformative impact blockchain technology can have on financial transactions. Not only can it provide greater transparency and security, but the process is also much simpler and faster, bringing greater efficiency, and reducing costs, which provides businesses with greater liquidity.
Sellers and buyers currently use a paper-based letter of credit to sign off transactions. Unlike blockchain-based transactions, these paper-based letters need to be sent to each party via post, courier, or fax which increases costs and are often delayed.
HSBC mentioned that the transaction helped validate the viable nature of the blockchain network. Blockchain technology is recognized over time, as a more commercially and operationally sound alternative to existing approaches, especially when it comes to paper-based documentation.
HSBC appears to be a big supporter of blockchain technology. The banking giant is also working with ING, Bangkok Bank, BNBP Paribas, CTBC Holding, NatWest, SEB, Standard Chartered, and enterprise blockchain software organization R3, to create an open source-based system drive blockchain adoption across the banking industry.