Papa Johns Is Giving Away NFT Hot Bags Minted on Tezos Blockchain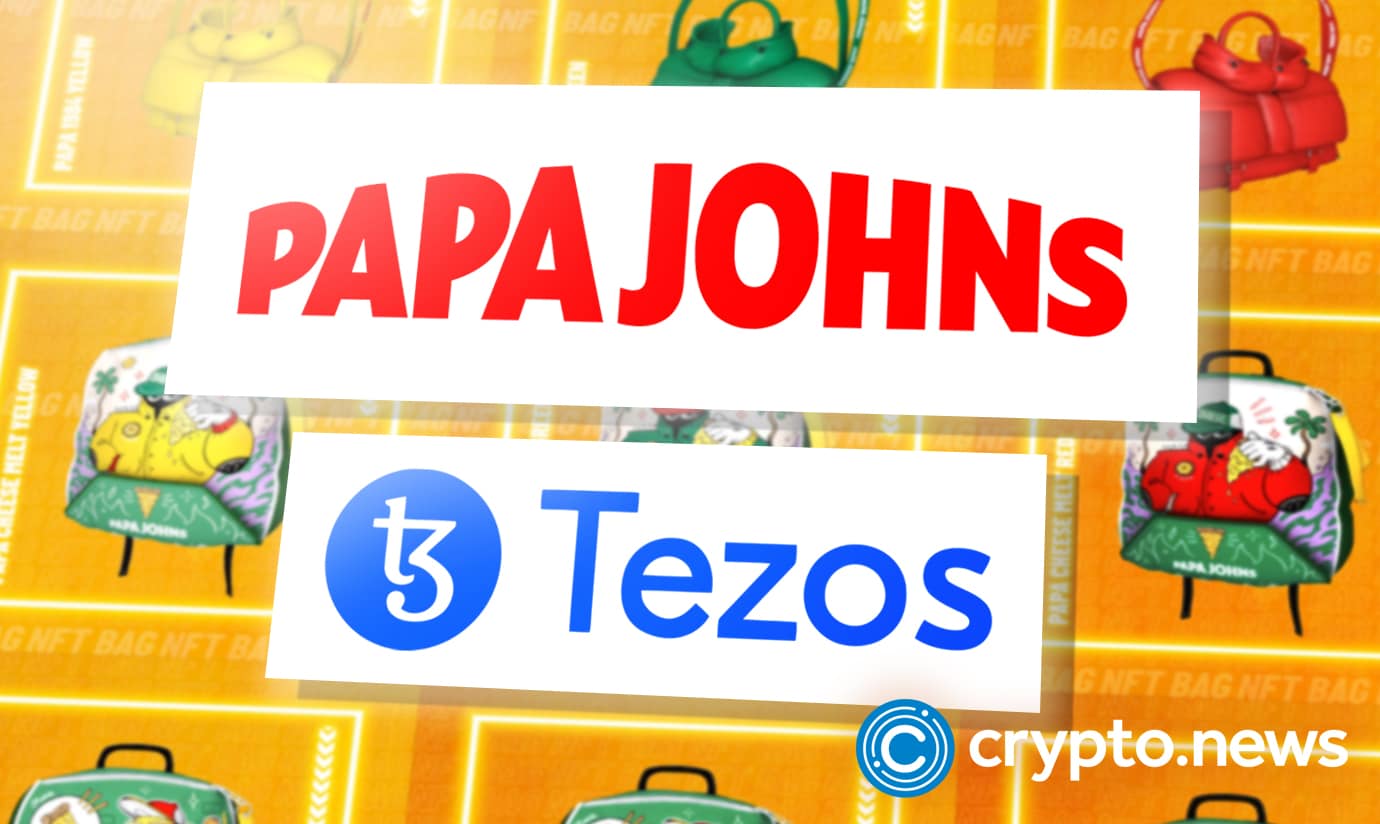 American pizza restaurant chain Papa Johns is giving away free NFTs minted on the eco-friendly, high-speed, Tezos blockchain, an announcement made on March 4 confirms.
Papa Johns to Give Away NFTs Minted on Tezos
In an announcement made today, leading US-based pizza restaurant chain Papa Johns stated it is giving away free non-fungible tokens (NFTs) minted on the energy-efficient Tezos blockchain.
Dubbed the 'Hot Bag Giveaway', the initiative lets anyone grab a slice of the metaverse fashion with a trio of cool, collectible, and cleaner hot bag designs that can be redeemed for no cost at all.
Papa Johns has introduced nine trendy and collectible NFT Hot Bags minted on the clean Tezos blockchain. Notably, these NFTs can be secured for free with just a few clicks.
How to Secure your NFT Hot Bag?
The announcement highlights three key steps that must be followed in order to secure an NFT.
The first step is to download and install a Tezos wallet. Some of the most popular Tezos wallets are Kukai and Temple, among others. The next step is to choose your desired NFT Hot Bag and click on it. Once selected, the NFT Hot Bag will be delivered to the user's wallet in the same time it takes Papa Johns to deliver a pizza.
It's worthy of note that the users must be above 18 years of age to participate in the promotion. To get your free NFT Hot Bag, click here.
In addition, the NFT Hot Bag collection comprises one 'Papa 1984' yellow bag by Ash Sketch that can be won in real life.
For the uninitiated, Ash Sketch is a London-based artist, illustrator, and designer. Ash is known for his experimental work and has had it used on billboards across the UK and featured in lifestyle and trend magazines.
Coming back to the Papa 1984 yellow bag, Papa Johns will pick one NFT Hot Bag owner randomly and drop a winning ticket into their Tezos wallet. The winner of the contest will be announced on April 14, 2022.
In similar news, crypto.news reported in November last year that a Tezos-themed unique interactive NFT exhibition would be featured at Art Basel in Miami Beach.
Most recently, Tezos became the Official Blockchain of the leading subscription video streaming service for sports, FloSports.