Paradigm and LeXpunK: CFTC's Litigation on Ooki DAO is "an Invented Theory"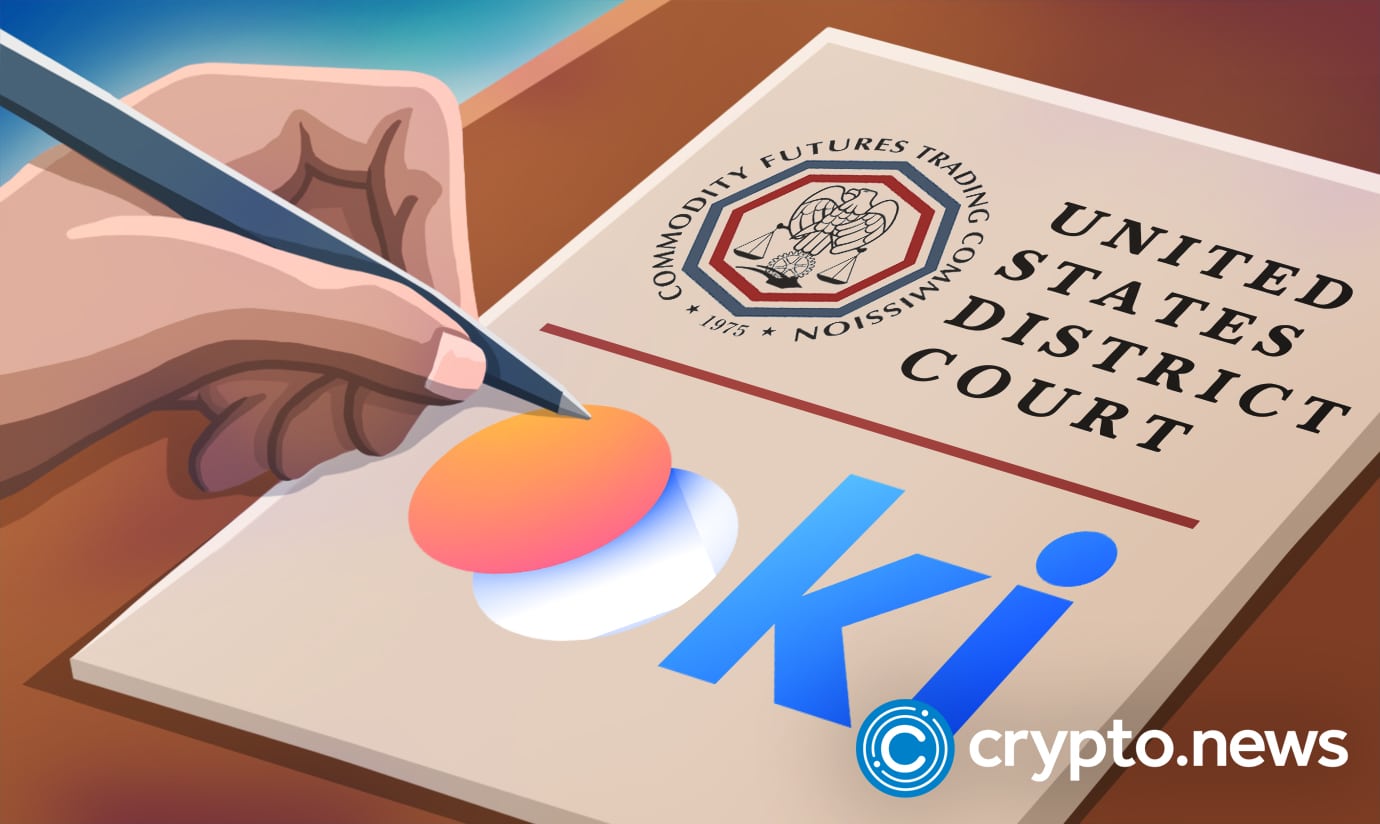 Paradigm Operations LP, a San Francisco-based crypto and Web3 investment firm, and LeXpunK, a popular crypto advocate, have shared their views on the ongoing Ooki DAO suit, stating that the CFTC case is an invented theory. While Paradigm requests permission for Amicus in an official statement dated 17th of October, 2022.
A Case for DAOs
In a document released earlier today, October 18, 2022,  LeXpunK argued that Decentralized autonomous organizations (DAOs), collectives that typically govern activities by voting through the use of crypto tokens, are not people and should not be treated as such. The tech firm says, "The CFTC has invented a theory that a DAO is a person and invented a rule that it can be served through a chatbox on a website."
While filing for Amicus, Paradigm also stated that CFTC's case is based on an unprecedented theory. It says, "The Commission's unprecedented theory of liability is intertwined with its request to serve process by unprecedented means."
Paradigm Joins Amicus Team
In a request made to the United States District Court, Paradigm Operations asked permission to join two other crypto-advocate groups (LeXpunK Army and DeFi Education Funds DEF) in the Ooki/CFTC case. 
Paradigm seeks to argue alongside others that the Commodity Futures Trading Commission (CFTC) should not be allowed to serve the members of a decentralized autonomous organization (DAO) through a website help portal.
Paradigm filed for permission to join Ooki DAO's case on Monday, arguing that the CFTC's view that any voting token holder who participated in the DAO's governance process is liable may threaten DAOs in general. The crypto venture capital fund Paradigm included its proposed amicus filing and its permission submission.
Ooki DAO Gains Ally Against CFTC
In its request, Paradigm argued that the Commission's attempt to circumvent the established rules for the serving process provides a preview of the serious problems with its Complaint against Ooki DAO.
Paradigm's request reads;
"Paradigm urges the Court to reconsider its initial approval of an alternative method of service. As two other amici have explained, the Commission could have identified at least some token holders who voted on the Ooki DAO. Nor is the form of service that the Commission has deployed thus far reasonably designed to apprise the broad, dissociated set of people who have voted Ooki Tokens of the suit against them".
Paradigm Joins the Ooki DAO team
With its recent request, Paradigm becomes the third organization to file for Amicus on the Ooki DAO versus CFTC suit. Other groups supporting Ooki DAO against CFTC action include LeXpunK Army and DeFi Education Funds (DEF).
Last week, US District Judge William Orrick ruled that two crypto advocate groups — who asked to join the case — could argue the CFTC shouldn't be able to serve the DAO through a website help bot. LeXpunK Army and the DeFi Education Fund were both granted permission to file amicus briefs similar to Paradigm's.
The Background Story
The CFTC filed its suit against Ooki DAO last month in the U.S. District Court for the Northern District of California, alleging the DAO violated federal commodities laws by offering U.S. residents access to unregistered leveraged and margin crypto trading products. 
Since the suit, Ooki DAO has geofenced users whose IP addresses are within the U.S. but has not responded to the CFTC in court as of press time. Rather, the DAO has questioned CFTC's serving of its members through a generic website help chatbox. Ever since several firms have risen in support of Ooki's motion.