ParaSwap Airdrops 150 Million PSP Tokens to Its Early Users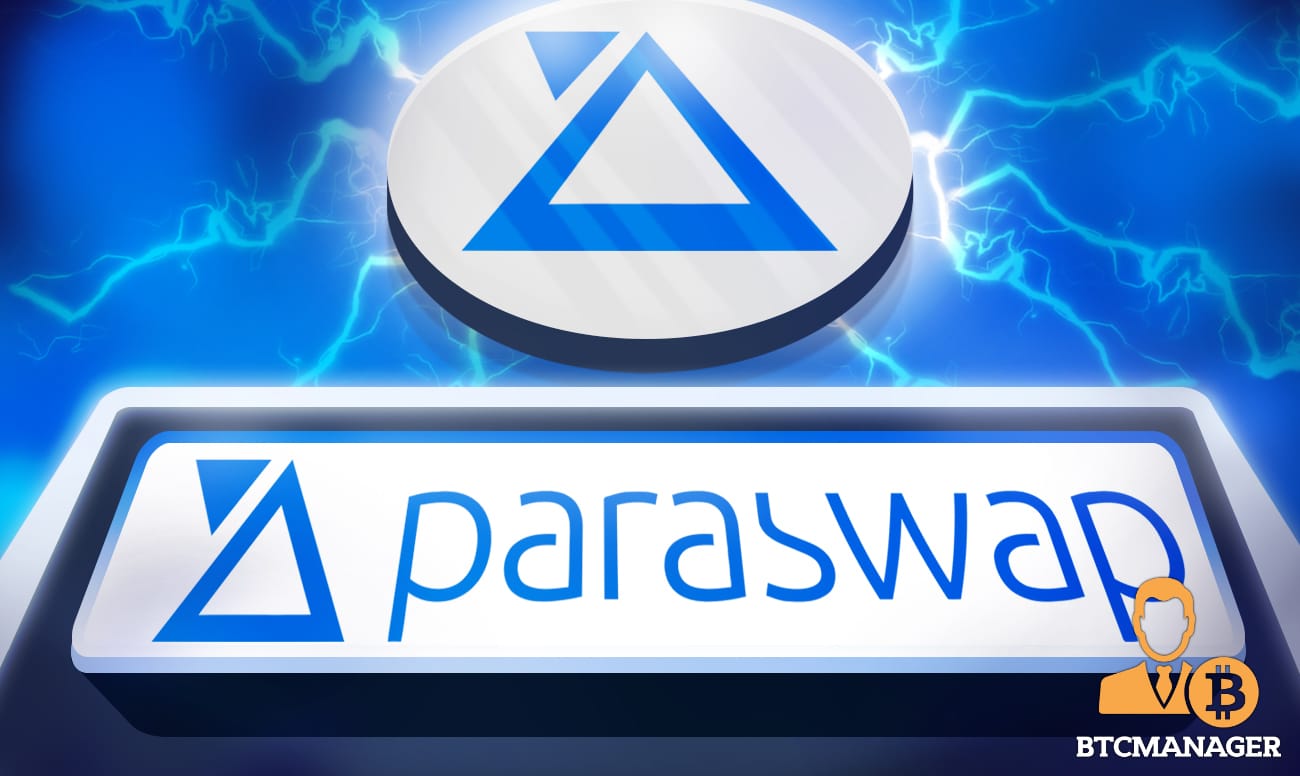 ParaSwap decentralized exchange (DEX) aggregator has announced the launch of its native crypto, PSP on the Ethereum blockchain. The project is now set to airdrop 150 million PSP tokens to its early users.
ParaSwap Launches Own Token 
Following in the steps of UniSwap (UNI), 1inch, and other decentralized exchanges that have launched their native tokens in recent years, ParaSwap DEX aggregator protocol backed by Blockchain Capital, and CoinGecko, among others, has launched its own token.
Per sources close to the matter, ParaSwwap has made it clear that its early users (roughly 20,000) who have remained active on the platform since its launch, will share 7.5 percent (150 million PSP) of the token's total supply of two billion.
ParaSwap says 17.6 percent of the tokens will go to its 12-man core team members, five percent will be reserved for its future team members, seed investors will get 14 percent, 10 percent will be kept in its reserves, while 51 percent will remain in its ecosystem. 
A First-of-its-Kind 
ParaSwap creator Mounir Benchemld described the token launch and airdrop event as a first-of-its-kind project in the industry, adding "this is the first time that a DeFi protocol will reward off-chain liquidity with on-chain settlement just like proof of stake blockchains and centralized exchanges."
 Since its creation in September 2019, ParaSwap has reportedly secured a total of $5.7 million in funding from notable investors including such as Aave's Stani Kulechov, crypto data aggregator, CoinGecko, and a host of others.
Benchemled says the PSP token will function as both a utility and governance token, enabling holders to participate in key decision-making processes of the protocol. It will also be used to incentivize market makers and holders will also be able to stake their PSP tokens.
The popularity of decentralized exchanges has increased significantly over the years, partly due to their yield farming and liquidity mining features. At the time of writing, the total value locked in decentralized finance (DeFi) protocols sits at a massive $272.91 billion, according to DeFillama.
In related news, on November 5, 2021, BTCManager reported that StackSwap has successfully raised $1.3 million to build a complete decentralized exchange on the Bitcoin network. The round was backed by key investors, including HashKey, Genesis Block Ventures, and more.