Despite Patrick Byrne's Departure, Overstock Continues to Dabble with Cryptocurrency and Blockchain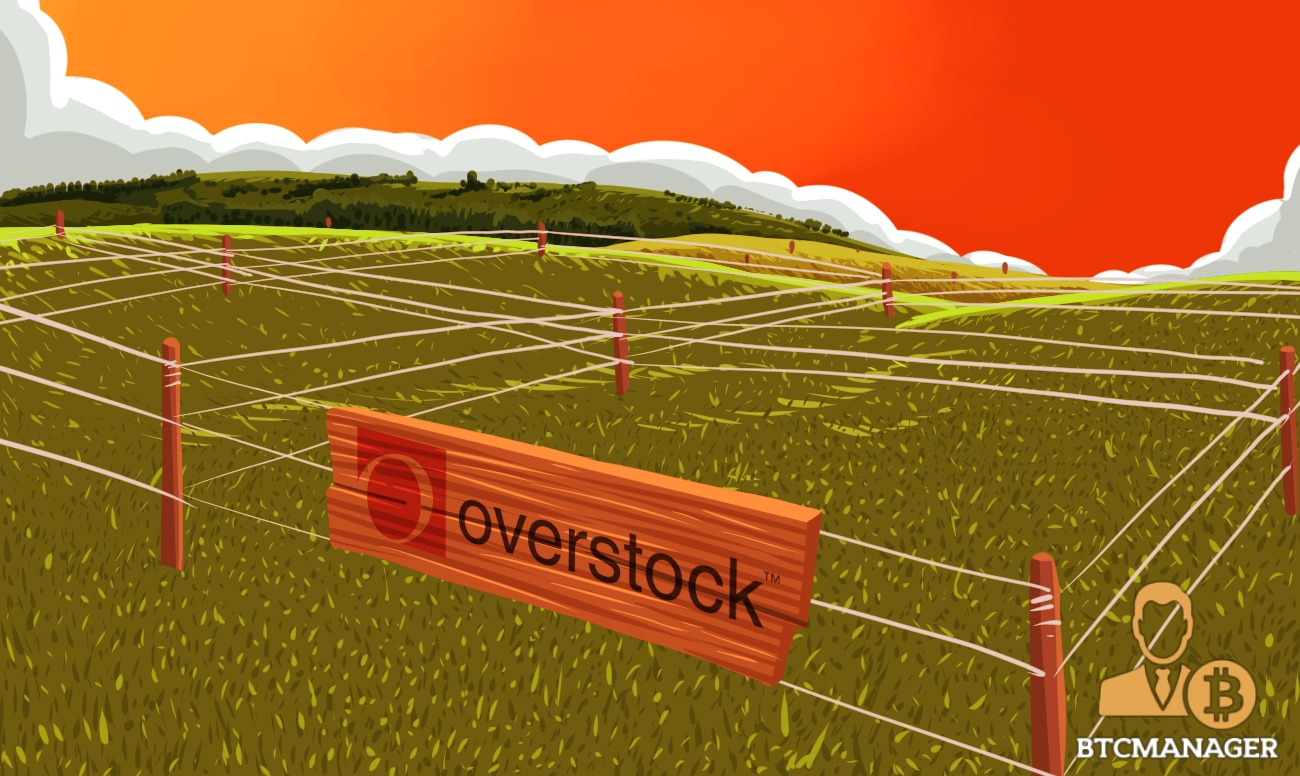 According to a report published by Yahoo Finance on August 24, 2019, U.S.-based internet retailer Overstock is doubling down on its investment in the cryptocurrency and blockchain space. Interestingly, this development comes just a few days after the Midvale-headquartered firm's pro-crypto CEO, Patrick Byrne resigned from his position under controversial circumstances.
Unphased by the Recent Drama
One of digital currency's most vocal and influential supporters – Patrick Byrne – the former CEO of Overstock, recently resigned from his high-profile position after being at the receiving end of backlash generated after revealing that he had been involved in multiple Federal Bureau of Investigation (FBI) investigations.
As is the nature of the Internet, popular social media websites like Twitter are rife with conspiracy theories about the reasons that could have possibly influenced Byrne to resign from his position – including the fears of being killed.
https://twitter.com/skenoch/status/1164679362962251777
Per Byrne, he was involved in the infamous Russia probe that has bogged Donald Trump for the better part of his Presidency term.
That said, many within the cryptospace feared that with the departure of pro-crypto Byrne, Overstock's enthusiasm toward cryptocurrencies and blockchain technology would turn lukewarm over time.
However, it now seems that such fears were completely unfounded as according to a new report, the firm's interim CEO – Jonathan Johnson – reaffirmed that Overstock would continue to remain a firm believer of the untapped potential of cryptocurrencies and distributed ledger technology (DLT).
Speaking to Yahoo Finance, Johnson said that the company will "absolutely" retain its focus of crypto and DLT. He stated:
"Our team at Medici Ventures, which is the blockchain-focused business, is still working hard, and those different companies in the Medici family are growing at a nice rate."
The interim CEO added that despite the myriad benefits that Overstock sees in digital currencies and DLT, the firm is still very much focused on building and expanding its retail operations across the globe. Johnson noted:
"One side of the house isn't going to get any more love than the other… I love both the retail business and the blockchain business."
Leading Retail and Institutional Adoption of Crypto
Overstock has always been one of the favorites of the crypto community. As previously reported by BTCManager on January 4, 2019, Overstock made public its intentions of paying its Business Tax in bitcoin (BTC) in Ohio.
Overstock's perpetual affinity toward everything crypto has undoubtedly earned it a dedicated and loyal following within the nascent industry. That said, it remains to be seen whether the firm is able to maintain its relevance and influence under new leadership.