Overstock Wants to Pay its Ohio Business Tax in Bitcoin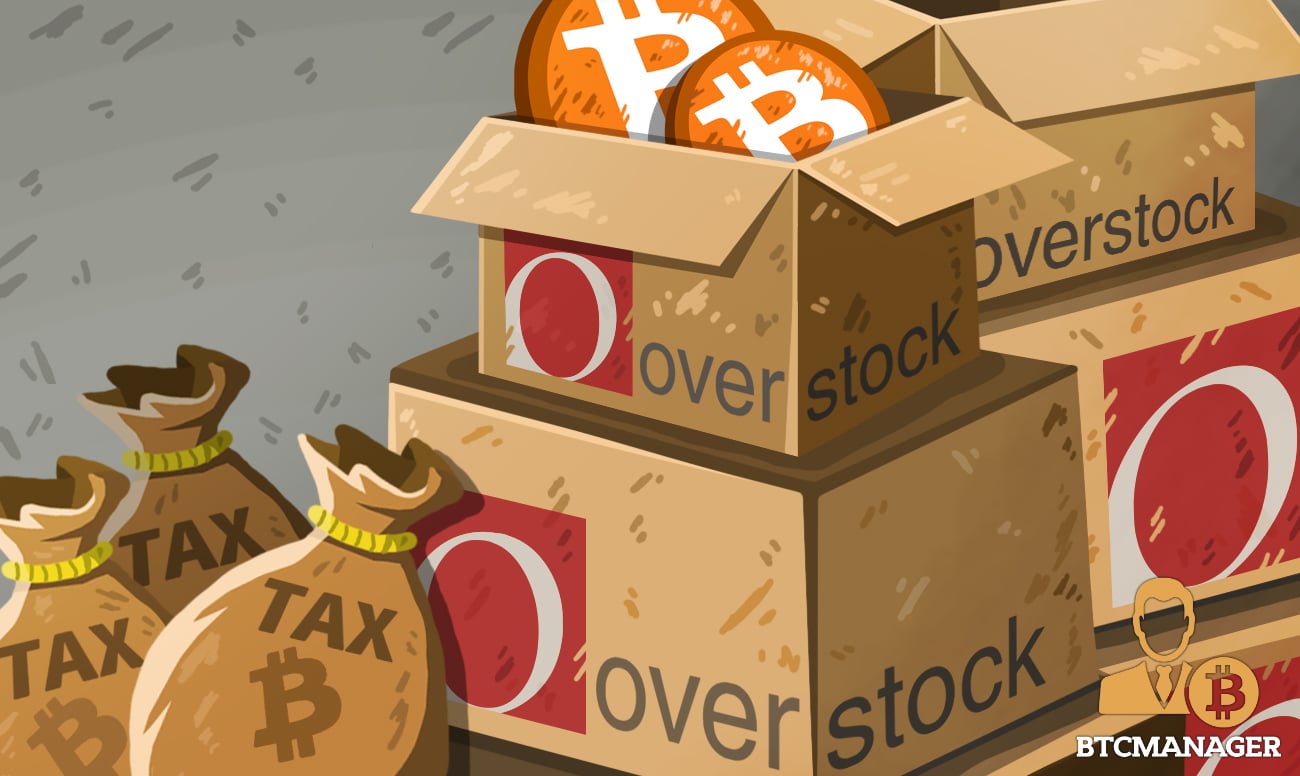 Online retailer Overstock announced it would pay a part of its Ohio state business tax using bitcoin, making it the first company to use Ohio's crypto tax portal, Fortune reported on January 3, 2019.
Paying Taxes in Virtual Currency
An online retail company has made new year's headlines as being the first to make use of a relatively new phenomenon: Paying state taxes in crypto.
According to Fortune, online retailer Overstock announced that it would be paying a part of its Ohio state business tax using bitcoin. This would make the company the first to use a first-of-its-kind payment portal called OhioCrypto, a state-sponsored platform which lets businesses remit taxes using cryptocurrency.
Ohio Treasurer Josh Mandel told Forbes that the program was created to make paying taxes more convenient to businesses. He also added that it could help brand the state as a leader in the adoption of cryptocurrencies and blockchain technologies.
The Ohio Bitcoin initiative only covers 23 types of business taxes, including those for fuel and tobacco products. Overstock would be paying its Commercial Activity Tax, or CAT, which applies to businesses with over $150,000 in receipts, Mandel explained.
Early Adopters Benefit from Lower Fees and Press
Paying taxes via credit cards is already a popular option with business owners across the U.S., and is the most popular way of remitting in Ohio. However, credit card payments come with a 2.5 percent fee, which might be what pushes many of the country's tech businesses to opt for the pioneer cryptocurrency.
Bitcoin payments incur a fee of only one percent, Forbes reported, but early filers such as Overstock can avoid charges altogether.
None of the taxes paid in bitcoin won't be held by the state of Ohio itself, though. The state plans on using BitPay, an Atlanta-based service provider, which will remit the payments to the state in U.S. dollars.
A local car dealer was the first the business to pay their taxes in Bitcoin, but Overstock has made the news as it's the first large company with a national presence to opt for crypto payments.
Patrick M. Byrne, the founder and CEO of Overstock, said that the company welcomed the option. He said:
"We have long thought that thoughtful governmental adoption of emerging technologies such as cryptocurrencies [is] the best way to ensure the U.S. does not lose our place at the forefront of the ever-advancing global economy."