PayPal held more than $500m in crypto at 2022 year end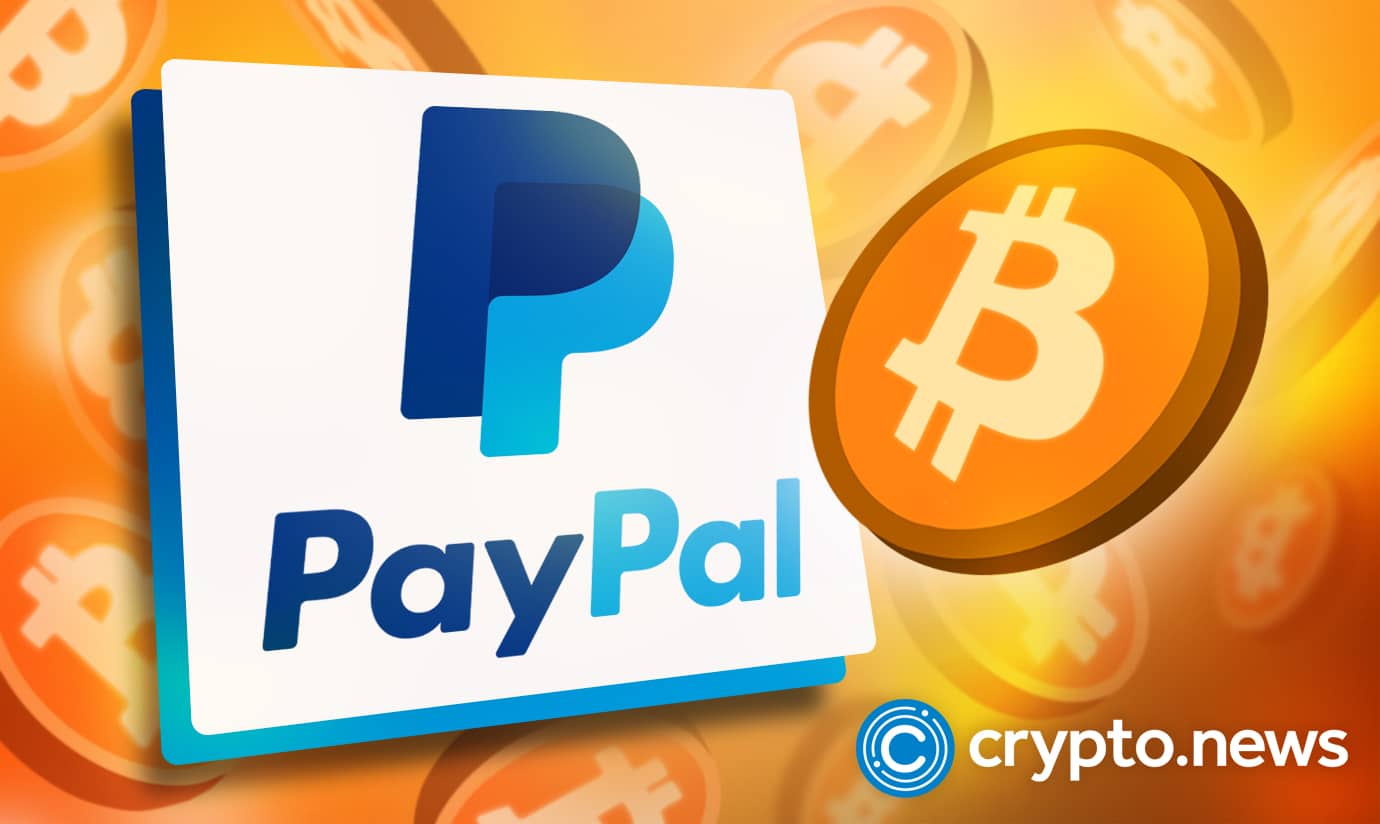 SEC reports indicate that payment giant PayPal held large amounts of cryptos at 2022 year end.
PayPal has lots of cryptos
PayPal, a global payment giant, began its venture into the crypto landscape sometime in November 2020.
According to PayPal's end-of-year report filed at the United States Securities and Exchange Commission, the payment service provider held over $604 million in four top crypto assets like bitcoin, ethereum, litecoin, and bitcoin cash.
The data from the report gives a breakdown that indicates that bitcoin and ethereum represent over 90% ($500 million) of crypto held.
PayPal had around $291 million in bitcoin and $250 million in ethereum. Moreover, PayPal held a collective $63 million in two other crypto assets, BCH and LTC. The crypto assets are currently held via a third-party custodian and cannot be mixed with other assets. 
While PayPal's crypto acceptance began in 2020, the 2022 report does not include data from the preceding years.
However, the report denoted that PayPal had to include last year's crypto data owing to the risks associated with crypto. The filing noted that PayPal recognizes a crypto asset safeguarding liability to show their obligation in safeguarding the crypto deposits made by their customers
Furthermore, the total financing on PayPal's assets amounted to $25 billion based on the filing.
PayPal interest in digital assets
Since November 2020, PayPal's crypto interest has grown vastly. First, the network launched support for multiple crypto assets with buy, sell, and transfer services. Recently, PayPal launched a feature allowing users to pay using crypto at checkouts.
PayPal's CEO, Dan Schulman, has been very bullish on crypto assets. In 2019 he announced that he holds some digital assets. Furthermore, Dan praised crypto's efficiency and cost-effectiveness.