PBoC's Beijing Office Cracks Down on Software Provider on Suspicion of Offering Crypto Services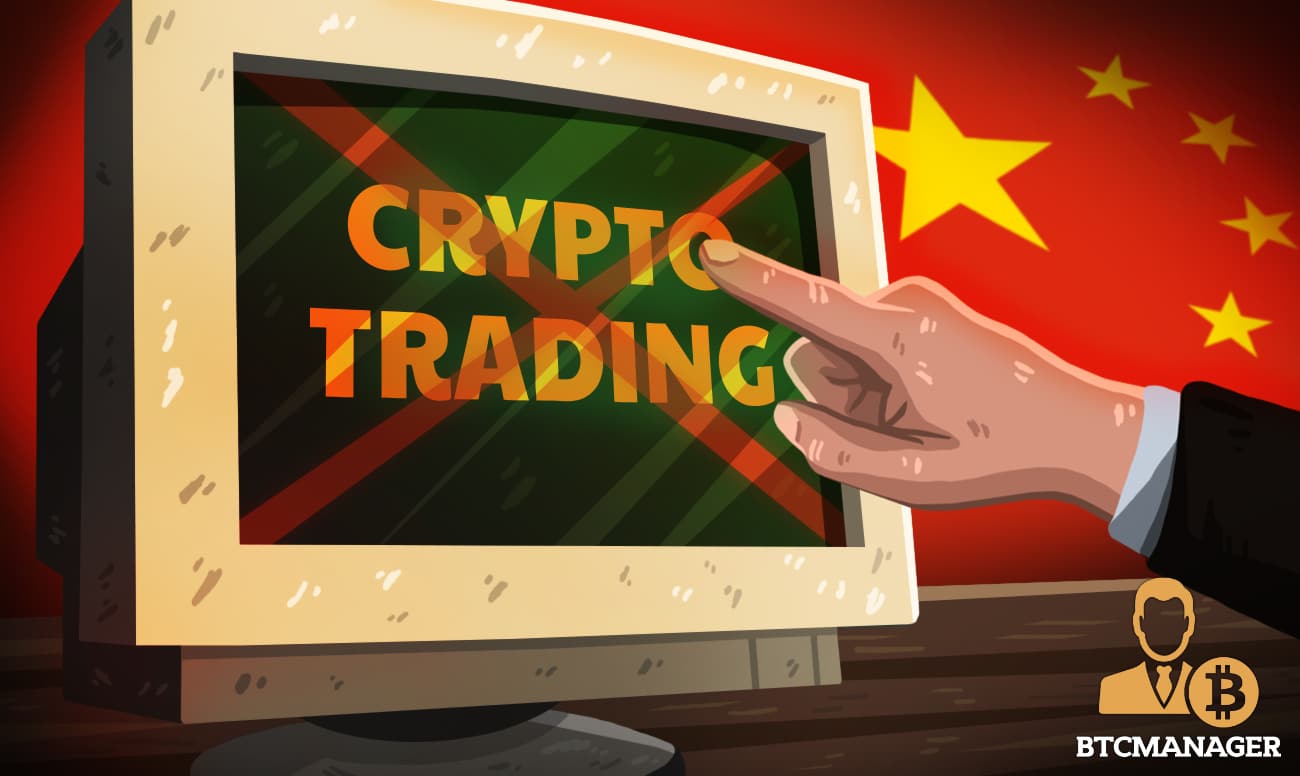 Reiterating their stance on privately-issued cryptocurrencies, the Business Administration Department of the PBoC—China's central bank, has "rectified" Beijing Tongdao Cultural Development Co. Ltd, as per sources on July 6.
Beijing-based Software Provider Banned
The software provider is suspected of offering services enabling cryptocurrency transactions against the directives of the PBoC, which banned any form of cryptocurrency trading in September 2017.
The ban serves as a reminder for businesses operating within mainland China that trading and offering services to crypto businesses, including miners, of any form remains illegal.
In a translated note, the department said:
"We solemnly warn relevant institutions within our jurisdiction not to provide business premises, commercial display, marketing, and paid diversion services for virtual currency-related business activities. Financial institutions and payment institutions within the jurisdiction shall not directly or indirectly provide virtual currency-related services to customers."
PBoC: Cryptocurrencies are Not Suitable
In recent days Chinese authorities in various provinces have been actively clamping down on cryptocurrency mining—four years after outlawing trading.
They assess the crackdown as one way of protecting its citizens from dangers stemming directly or resulting from cryptocurrencies.
The PBoC thinks cryptocurrencies are not to be treated as an investment. As such, they urge citizens to find other alternatives and not to be enamored with "the virtual currency-related speculative behavior."
The central bank, indirectly through the department, remains wary of possible leakage of personal information for users who illegally engage with crypto transactions using their bank accounts.
Crypto Crackdown and Digital Yuan Trials
However, unlike government-issued paper money, cryptocurrencies have baked-in privacy-preserving features useful in shielding end users' identities.
This could go a long way in slowing down China's efforts of mapping out all financial transactions as part of their surveillance. Its population is highly dependent on mobile and digital transactions for payments.
To counter this movement, the PBoC is already trialing the Digital Yuan. Officials say the CBDC is inclusive and could be stored in hot and cold wallets.
Thus far, as BTCManager reports, the central bank is trialing out the CBDC in various cities despite privacy concerns ahead of the 2022 Beijing Winter Olympics.