China Debuts Blockchain-Powered Salary Payments with Digital Yuan in Xiong'an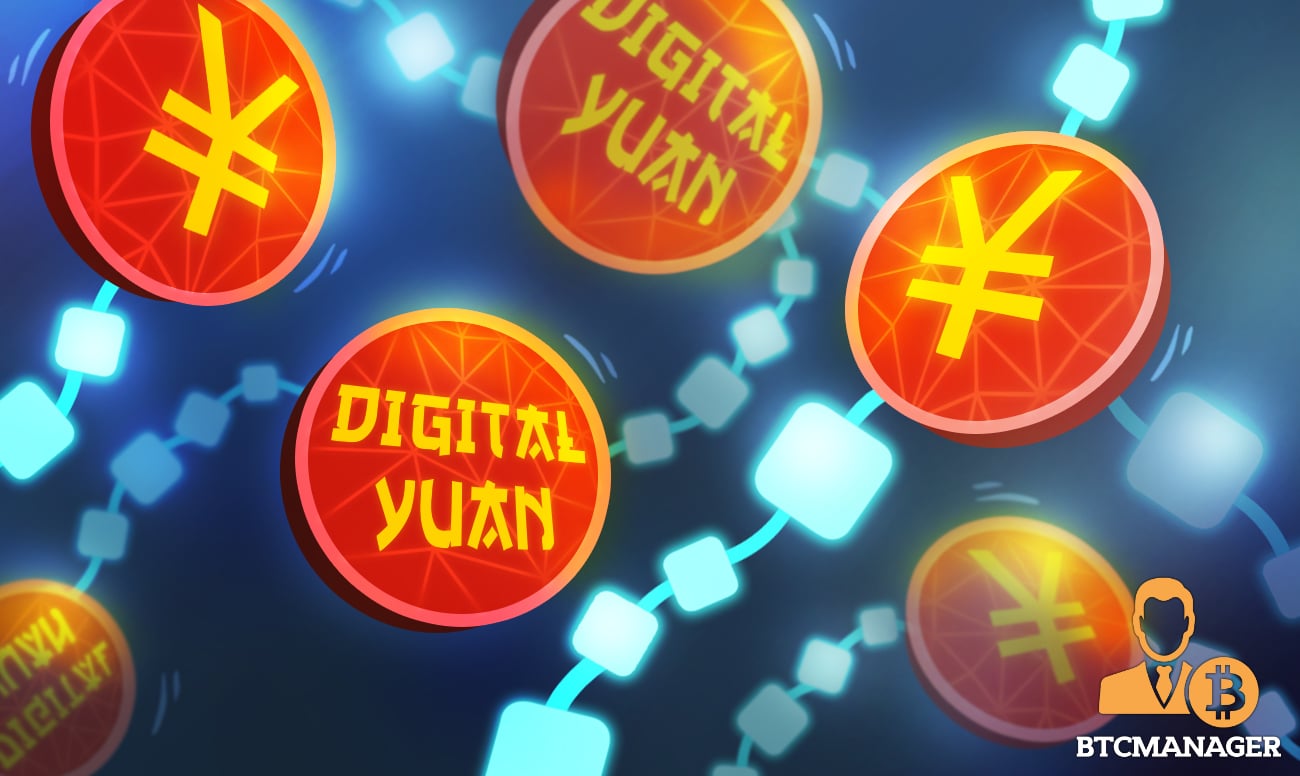 As part of efforts to conduct more test on its upcoming central bank digital currency (CBDC) and expand the scope of the digital yuan, China completed it first salary payment with the CBDC powered by blockchain technology, in the Chinese state-level new area, Xiong'an. 
Blockchain Technology for Salary Payments in Digital Yuan
According to People's Daily Online on Sunday (June 13, 2021), workers in the Xiong'an New Area received their salaries on digital yuan, using blockchain technology. The blockchain-powered transaction was possible following the partnership between the Hebei Xiong'an branch of the Bank of China and the China Xiong'an Group Digital City Technology. 
For the salary payments, engineering subcontractors used the Xiong'an Blockchain Fund Payment Platform to initiate the payment of builders' salaries in digital yuan.
Following the input of the recipient's wallet ID, salary amount, and other necessary information on the blockchain, funds in the subcontractor's public wallet will be transferred to the builder's private wallet to pay wages in China's sovereign digital currency. 
The use of blockchain technology enables a faster and improved salary payment system, while eliminating intermediaries. Furthermore, Xiong'an is looking to explore a more efficient and convenient way of using the digital yuan tailored to the user's needs. 
Xiong'an was one of the first cities to carry out a digital yuan pilot, alongside Shenzhen and Suzhou provinces. As reported by BTCManager back in February, the first hardware wallet cfor China's CBDC created by the Agricultural Bank of China (ABC), was launched in the Xiong'an New Area. 
Although it is the first time China is using blockchain to enable payment of salaries in digital yuan, it is not the first time the government is paying employees with the CBDC. Back in April 2020, workers in Suzhou's Xiangcheng District were to receive half of their transportation subsidies in digital yuan. 
China continues to carry out extensive CBDC trials in different parts of the country. However, the government's digital yuan efforts have caused concerns within and outside China.
A former official of the People's Bank of China (PBOC), stated that the aim of the sovereign digital currency was not to monitor citizens' transactions. Also, U.S. President Joe Biden said that his administration was monitoring China's CBDC development.