The People Have Voted: "Terminal Station" Makes History as First Decentralized Greenlit Movie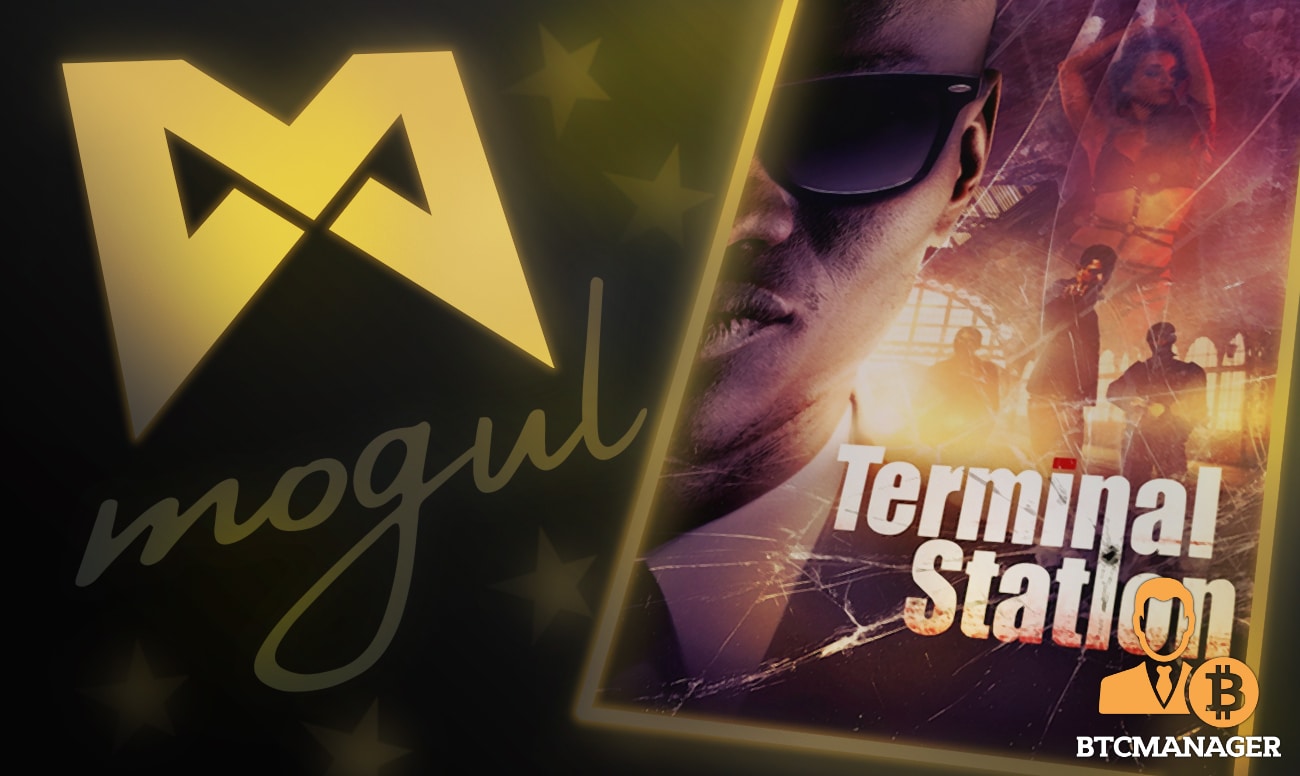 A major transformation is underway in Hollywood, and the bigwigs know all too well that their days of reign are getting numbered. It is only a matter of time till they lose the ability to solely feed audiences the productions they want them to see. That power has shifted, and it is now in the hands of the people. It will soon become common for audiences to choose what they would like to go into production, which will guarantee success of the films themselves. This is made possible by blockchain technology, and companies such as Mogul Productions, a decentralized film financing (DeFiFi) and movie-based NFT platform that brings together movie fans, creators, and financiers.
Blockchain-based voting for film financing
As part of Mogul's mission of having its own STARS token be the de facto cryptocurrency used for film-based NFTs and in Hollywood, the company hosted a unique, first-of-its-kind, movie vote on its platform. Mogul received over 500 film submissions for consideration in the showcase – the three films chosen have all met the Mogul coverage requirements of having 50% of their total financing in place, A-List on-screen talent, experienced directors and producers, distribution deals imminent, and a commercially appealing storyline.
The top three movies, MR-9, Devilreaux, and Terminal Station, through a promotional campaign to Mogul's STARS token holders, vied to be crowned the second movie to receive financing through Mogul's DeFi platform. The winner, with over 46,406 votes, was Terminal Station, which will be produced by Binh Dang, Phillip B. Goldfine, and Keoni Waxman. The description for Terminal Station is as follows: "A retired hitman for the Mafia is waiting in a train station to leave his life behind when he unintentionally steps in to save a pregnant woman running away from her husband, an ex-Mafia boss. The Hitman must now use all of his skills to protect the woman and himself from the group he used to work for."
Seeing STARS
Up until this point, blockchain-based voting, despite its clear security and transparency benefits, had not gained popularity in the offline world. The active participation and enthusiasm surrounding the Mogul Productions voting event made it particularly monumental for Ethereum. There will be additional events in store, to help give everyone in the Mogul community the opportunity to participate in giving big-budget movies a new path to the big screen using the STARS token.
Mogul's platform had been in development for two years and went through several successful audits to combine DeFi and NFTs through this unique, first-of-its-kind, movie vote. The company itself incentivizes participation and engagement by using blockchain technology, NFTs, and tokenomics. Their STARS token allows users to complete in-app payments and vote on key decision-making surrounding green lighting and producing feature films. Mogul's production team and advisors are composed of award-winning Hollywood veterans who have written, directed, acted in and produced a wide range of films and TV shows.
Fans and cinephiles rejoice
The excitement surrounding Mogul's voting event, and Terminal Station's massive win, demonstrated the desire of fans and cinephiles being placed at the heart of movie production. In an age of remakes galore, audiences want to be able to offer their own feedback and suggestions for film creators on what it is they truly want to see. The creators themselves get the benefit of gauging audience interest, increased impressions, and the assurance of producing something that will fare well upon release.
Terminal Station will go into production in the coming months. It is slated to be released in 2022, which is around the same time Hollywood will release The Batman, Thor: Love and Thunder, John Wick Chapter 4, and many other much-hyped movies. Between the all-stars involved in its production, and backing of a strong community, it is anticipated that Terminal Station will be a success at the box office.