Pepe coin loses 20% one week amid rug-pull concerns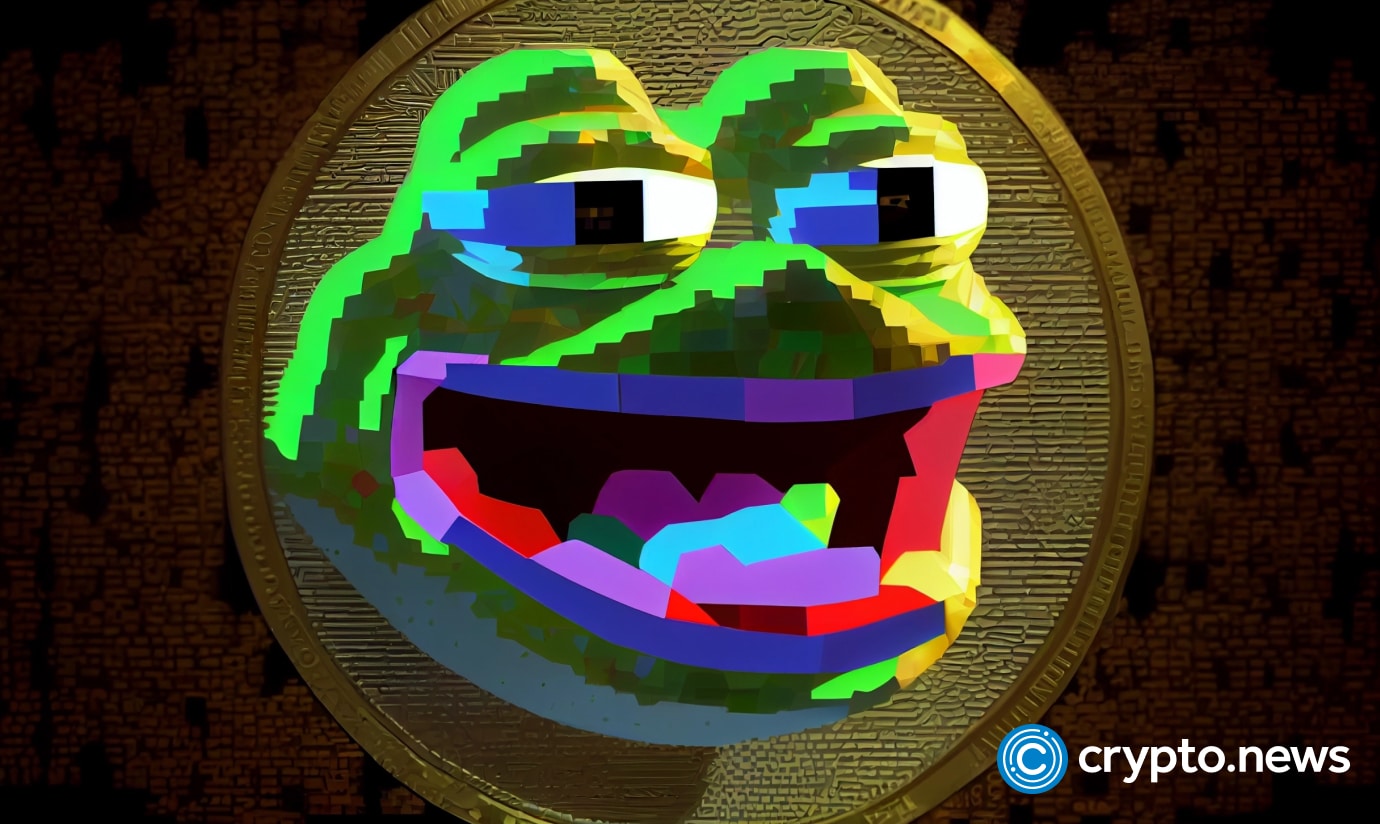 Pepe Coin's price plunged 20% in one week as substantial token transfers by the developer team to exchanges ignited fears of rug-pull, shaking investor confidence.
Pepe Coin, once a celebrated deflationary meme coin, has found itself at the center of investor anxiety. The developer team's sudden movement of an immense number of coins to centralized exchanges has ignited fears of a potential rug-pull scenario. This development could have devastating consequences.
Etherscan data reveals a massive transfer of 16 trillion Pepe Coin tokens, valued at a staggering $15.08 million, to four major cryptocurrency exchanges. This event triggered an immediate and sharp 15% drop in the price of Pepe Coin.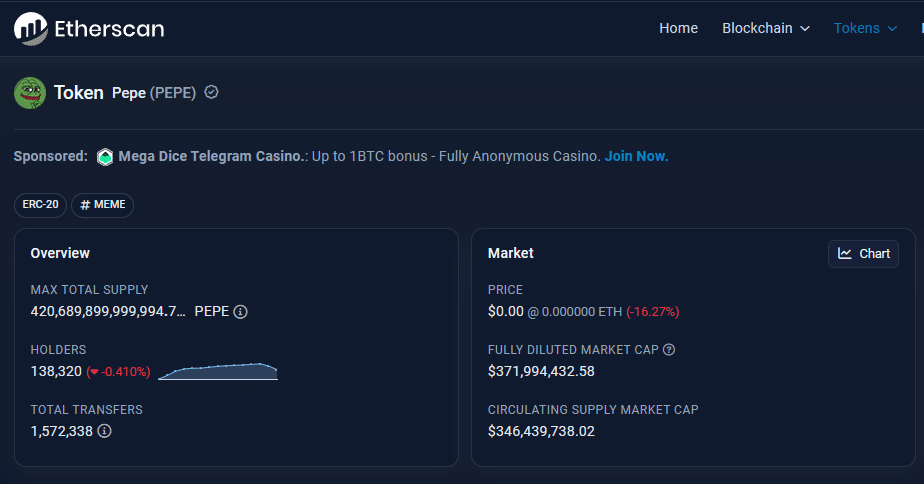 Concerns were further intensified when changes were made to the Pepe Coin multi-signature wallet's configuration. A total of 29 trillion Pepe Coin tokens, equivalent to 6.9% of the team's holdings, were shifted to exchanges.
However, some analysts are downplaying this concern, stating that most PEPE token holders are exchanges. So, a large-scale sell-off is unlikely at this stage. 
Pepe price analysis
The price of PEPE has not escaped unscathed from these recent events, with a significant drop of 21% in one week.

The token has been on a bearish trajectory for over two months now. The analysts anticipate it may revisit its earlier lows near $0.0000008 this past June. The short-term forecast presents a grim view. 
Nevertheless, Pepe Coin's core fundamentals remain robust. Etherscan data shows a consistent rise in token holders, now over 138,000. The retail interest in Pepe Coin continues to hold, and the lowering value of $PEPE could motivate more investors.