PewDiePie Partners with Blockchain-based Platform DLive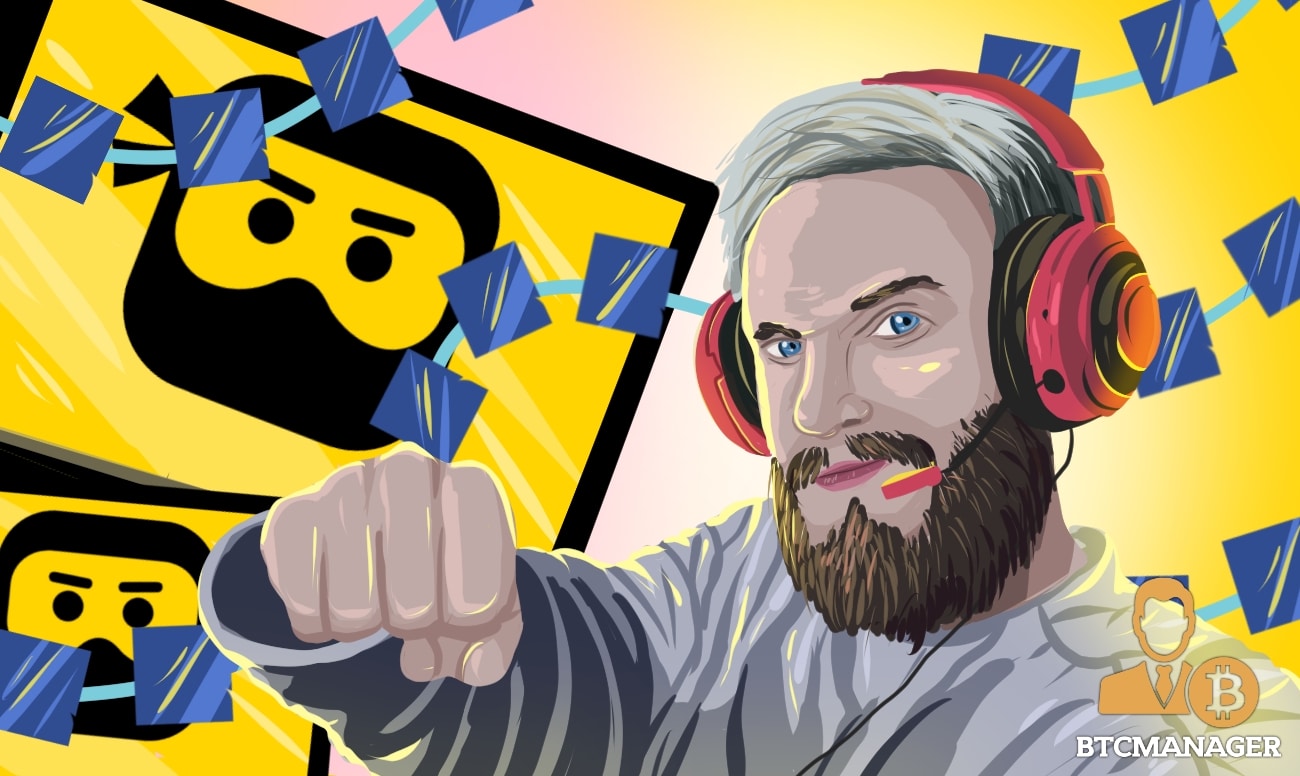 Many content creators have championed cryptocurrency or blockchain in general, but there hasn't been much traction with regards to high-profile creators moving to a blockchain-based platform rather than YouTube or Twitch, the two biggest platforms for content creators in the world.
That has since changed, as one of the world's most popular streamers is switching to DLive, a blockchain-based streaming platform.
Garnering a Massive Following
PewDiePie boasts a staggering 21 billion views on YouTube and reaches over 90 million people. To put things into perspective, PewDiePie's subscriber base is larger than the entire population of Thailand by over 20 million.
The 29-year-old Swedish gamer, comedian, and commentator became the most subscribed Youtuber in 2013, over five years ago. He is most well-known for reacting to horror video games but has evolved into creating comedic content of his own, as well.
He has the most subscribers than anyone else on YouTube and is the tenth most-watched individual on the platform. He is also the source of great controversy and has been accused of making racist comments for years now.
PewDiePie made international headlines when his anti-Semitic clips led to a fallout with Disney, one of the most powerful and influential media companies in the world. Many prominent figures in the YouTube community have defended PewDiePie through the scandals, citing free speech and the idea that platforms should not censor creators.
https://twitter.com/pewdiepie/status/1115651267076947968
On April 9, 2019, PewDiePie took to Twitter to make the announcement, which immediately went viral, garnering over 16,000 likes in a little over 24 hours.
The Internet star stated that he would also be making a $50,000 donation to 100 users. He added that the donation might increase if other users donate, as well. PewDiePie will begin streaming on DLive exclusively on April 14, 2019, and pointed to YouTube's high fees as one of the reasons for the switch. In addition, he called the decentralized streaming platform "revolutionary."
DLive raised $20 million and has marketed itself as a "crypto YouTube," which indeed allowed the platform to gain traction with cryptocurrency enthusiasts. The decentralized app runs on the Lino blockchain, and donations from users are made through Paypal but converted almost immediately into LINO cryptocurrency.
DLive has been vocal about the fact that it wants to be fairer with regards to content creators and fees.