PIP Introduces the 'No-Code' PIP Button to Simplify Monetization of Creative Content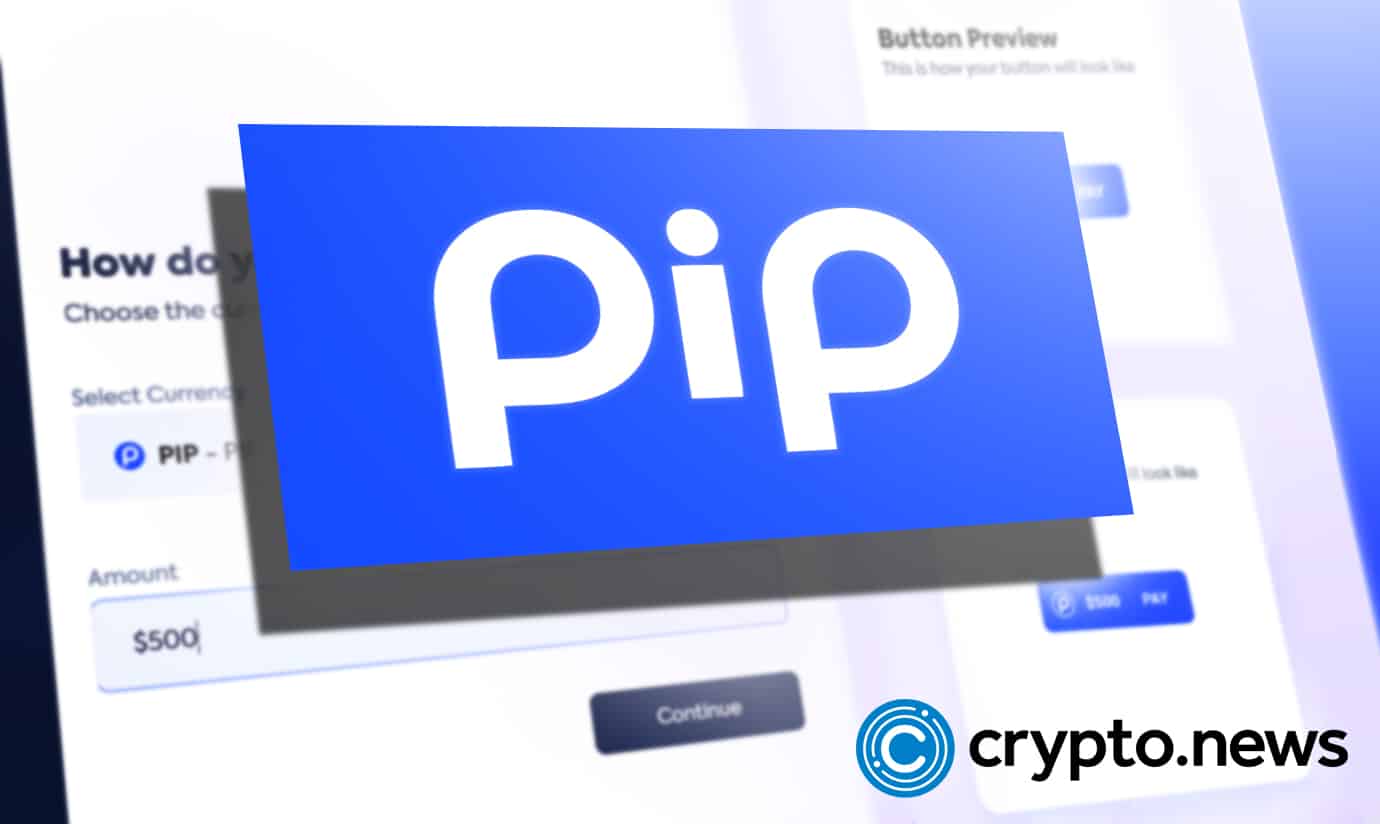 PIP has launched a new Solana blockchain-based payment solution dubbed PIP Button. The PIP Button is designed to make it easier for content creators to monetize their content without having to write complex codes into their platforms. 
The No-Code PIP Button 
PIP, a company that claims to be focused on bridging Web3.0 with traditional finance, has launched PIP Button, a Solana blockchain-based solution designed to enable content creators, enterprises, and everyone to integrate and accept blockchain payments for their goods and services even without knowing how to code.
"The PIP Button offers the simplest way for everyone to access and utilize the advanced payment system in websites and personal media. The no-coding payment button helps everyone integrate blockchain payment systems and monetize content frictionlessly," wrote PIP.
The PIP team expects the new PIP Button to transform the content creator economy for the better, as it offers users a non-invasive payment system that allows them to pay for creative content that they love, or receive payments for their hard work, in a much faster and affordable way via blockchain technology.
More Options, Less Stress
By integrating the PIP Button into their website or third-party platform where they share their creative content, creators can unlock an extra revenue stream. The PIP button is an open system that does not bore users with lengthy signup or account opening procedures, and on top of that, users can customize the button to their taste, to make it blend with their brands and appear more attractive.
Importantly, the team has made it clear that setting up the PIP Button on any platform is as easy as making a new WordPress post or uploading a new image/video to Instagram. The solution is supported by all platforms based on HTML, React, and Javascript, as well as third-party services like WordPress, Wix, Squarespace, and more.
However, interested PIP Button users are required to set up their Phanthom Wallet or Slope Wallet, as those are the two wallets the solution currently supports (more to be added soon). The PIP Button supports a good number of digital assets, including SOL, USDC, PIP, SERUM, RAY, KIN, ORCA, and more.
"The PIP Button allows anyone to pay for unique content or goods with the click of a button, providing a new use case for blockchain payment asses. More importantly, the PIP button provides something society has longed for: the freedom to pay as they want and creators can enjoy tremendous benefits by integrating additional payment options even without coding knowledge," explains PIP.
PIP says its primary objective is to simplify Web3 payments. The startup offers a fully integrated suite of payment products with a strong focus on social payments. PIP also offers users a unique PIP tag that can be used across all websites and more.