PIVX Becomes First Anonymous PoS Coin to Launch iOS Wallet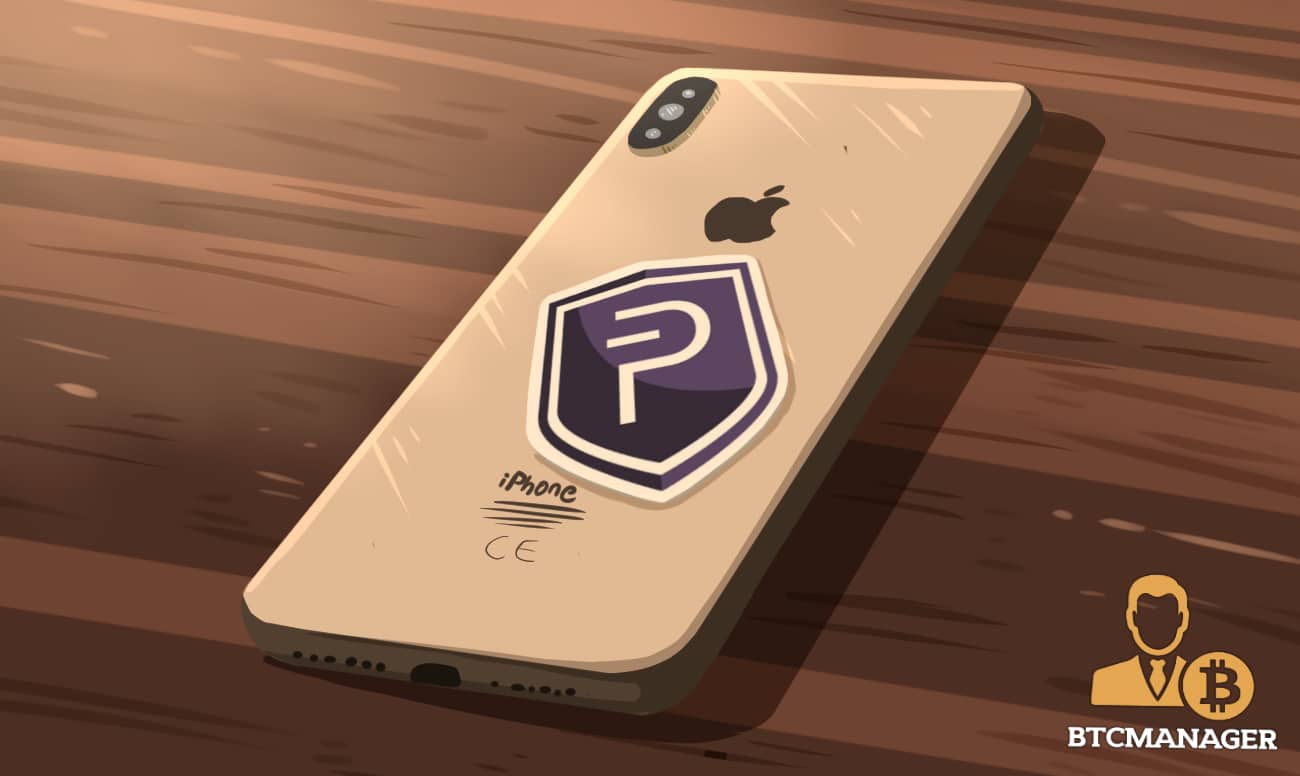 The popular privacy-centric digital currency PIVX announced the long-awaited release of its dedicated iOS mobile wallet. Due to the tight guidelines that Apple places on cryptocurrency apps, the release of the new iOS wallet not only marks a milestone for PIVX but also for the entire cryptocurrency community as PIVX becomes the first anonymous proof-of-stake (PoS) coin to receive approval by Apple to list its mobile wallet on the App Store.
What Is PIVX?
PIVX, which stands for Private Instant Verified Transaction, is a privacy-centric digital currency that enables users to send and receive payments anonymously to preserve their financial privacy.
PIVX also stands out from many of its peers in the privacy coin space by being highly-community centric and delivering on its roadmap, with regular updates and improvements to both the underlying code of the digital currency as well as its ecosystem.
Arguably, the most innovative feature of PIVX is its PoS private staking system. The mechanism allows PIVX users to stake their coins anonymously and has created an entirely new way for individuals to generate an income in the cryptocurrency space in a completely private manner.
As a result of its innovative approach to financial privacy, PIVX witnessed an impressive rally from less than one cent in January 2017 to an all-time high of $14.56. At the time of writing, PIVX is trading around ~$0.90 and commands a market capitalization of over $50 million.
New PIVX iOS Wallet
The new iOS wallet – also called PIVX – will enable users to conveniently store, send and receive PIV using their iPhones. The application will also allow users to secure their wallet using a recovery phrase. Plus, the private key is stored user-side, not on a centralized server.
PIVX iOS wallet is now live on the App Store!

Very proud to be one of only handful cryptocurrency projects that has an official native mobile wallet on the App Store. https://t.co/WRVVGCEtB8https://t.co/d96YAa0UEs#PIVX $PIVX #Apple #Crypto #Blockchain #OpenSource #Bitcoin pic.twitter.com/sXTgf1C2UM

— PIVX (@_PIVX) January 7, 2019
As a light client, the iOS wallet connects directly to the PIVX network with simple payment verification. There is no need to store the PIVX blockchain.  
Additionally, PIVX has deployed AES hardware encryption, app sandboxing, and keychain and code signatures to protect user funds from malware and basic security flaws.
The first version of the PIVX iOS wallet, v3.2, comes with the basic functionalities that a mobile wallet should have. Some of PIVX's more advanced features – such as zPIV transactions and staking – are expected to be added to the application later this year.
According to the project's press release, PIVX is one out of only seven cryptocurrency projects that have managed to get a mobile app onto the Apple App Store. iPhone users are, instead, forced to store the majority of their altcoins in multi-currency wallets such as Coinimi, Edge, or Jaxx if they want to be able to access them on-the-go.
On the launch of the iOS wallet, PIVX community leader and creative director, Chad Ballantyne, said:
"Although PIVX is well known for its world-class leading Proof-of-Stake and privacy technology, it's important that we get that revolutionary technology into the hands of everyday users. Our desire is widespread adoption, and to be the most used cryptocurrency in the world. Being on the App Store means we now have a greater opportunity to do so."
PIVX Sticks to its Roadmap
With the release of the new iOS wallet, PIVX continues on its path of innovation in the privacy-centric digital currency space and continuously manages to stay on track with its ambitious development roadmap.
In 2018, PIVX became the world's first proof-of-stake coin to enable private staking and launched the first Zerocoin light node that allows users to anonymously mint zPIV – the anonymous sub-currency of PIVX – using a light client.
With the launch of the iOS wallet, PIVX ticks off another item on its roadmap to start the year 2019.