PlayNFT Launches an NFT Marketplace for YouTube and Twitch Streamers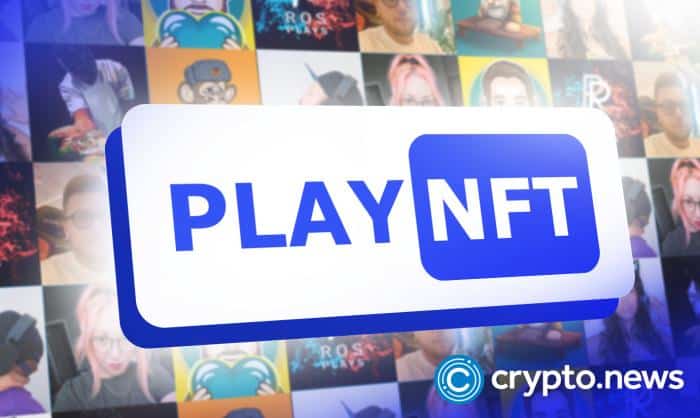 PlayNFT has launched a non-fungible token (NFT) marketplace for YouTube and Twitch streamers.
An NFT Marketplace for YouTube and Twitch Streamers
In a press release, PlayNFT, an NFT-focused platform, said the marketplace would allow streamers to create branded NFTs with in-game utility.
The announcement is a few weeks after PlayNFT won Ripple's XRPL Grant program Wave 3. The XRPL Grant program specifically funds projects seeking to leverage the open source and highly scalable XRPL network that powers XRP, one of the most liquid cryptocurrency assets, to power practical solutions in the real world.
According to Ripple, there were 35 nominees under Wave 3 focused on "Contributing to Open Source" category. These were from the more than 175 applications received from over 30 countries globally. Those chosen, including the eventual winner, PlayNFT, had solutions aligning with Ripple's objectives of encouraging applying projects to contribute open source solutions. In this manner, their platforms would increase the resources available for the ever-expanding Ripple community and developers.
Over $300k in Funding from XRPL Grant and Supportive Blockchains
So far, PlayNFT has received $300k from XRP Ledger, Velas, Near Protocol, and Stacks, allowing Twitch and YouTube streamers, together with their global communities, to mint NFTs on their choice networks. While this feature is already attractive to the millions of streaming communities, primarily gamers, PlayNFT plans to integrate it into various blockchains, including Ethereum, Polygon, Enjin's Efinity, JumpNet, Avalanche, Telos, Solana, and Huobi Eco Chain.
Subsequently, users who choose to mint NFTs via the PlayNFT platform will be free to share them across several blockchains. Xavier Moore, the CEO of PlayNFT, is confident that their solution will empower millions of creators, arming their NFTs with utility and, most importantly, encouraging collaboration.
PlayNFT will empower creators to meaningfully engage their audiences and infuse their NFTs with utility and value in a collaborative, accessible way. NFTs are a game changer for attaching real value to content. By connecting creators with game developers and in-game utility, our platform takes that value to the next level.
PlayNFT is Empowering Creators
As of mid-August 2022, over 260 streamers had subscribed. Through PlayNFT, they will be free to create their branded NFTs and market their assets to their respective global community of fans straight from their customized storefront. PlayNFT has also indicated that streamers will be free to infuse utility to their branded NFTs through interactive games such as Min-Mins and Shield of Shalwend.
On the other hand, developers would be free to leverage a wide range of PlayNFT tools and infuse utility to branded NFTs. According to ashnichrist, founder of Stream Coach, this technology allows them to connect deeper with their communities. It is an allowance that helps streamers and developers offer audiences more value.
As content creators, we're always looking for new ways to connect on a deeper level with the communities that support us. PlayNFT allows us to use this new technology to offer more value to our audiences in an uncomplicated way.
Beyond blockchains, PlayNFT plans to support TikTok and add play-to-earn (P2E) arcade games. In this arrangement, branded NFT holders can compete for prizes and rewards in supported games.