Plunging Bitcoin Prices Create New Woes for Tainted Crypto Exchange Coincheck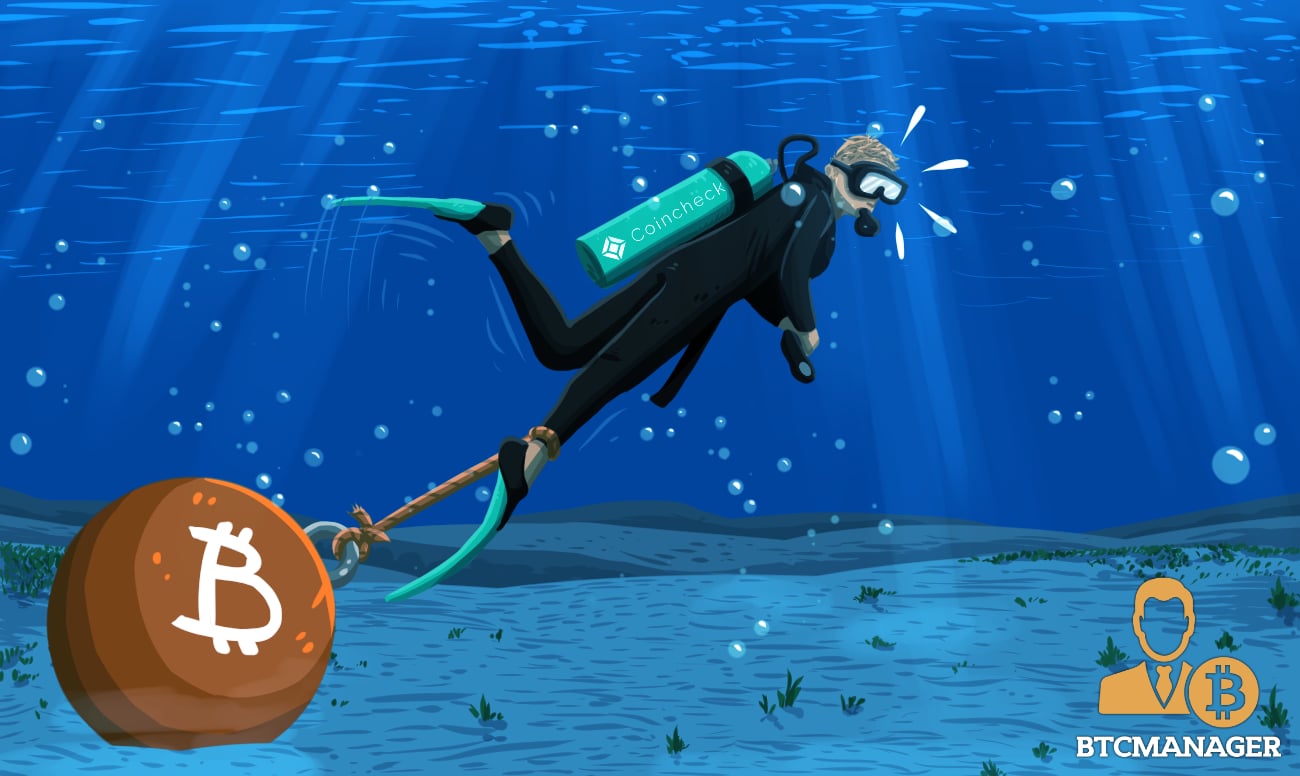 Japanese cryptocurrency exchange Coincheck is facing hurdles as it looks to recover from the colossal $550 million cryptocurrency theft in January 2018. This time, the culprit is the lack of liquidity and positive sentiment in the digital asset market, reported Nikkei Asia Review on December 12, 2018.
Businesses Take a Hit with Falling Prices
Bitcoin prices continue to fall since a specular run-up in late-2017, which saw the pioneer cryptocurrency reach $20,000 on some exchanges. Since then, digital currencies have taken a spectacular beating, with the most prominent currencies seeing losses of 75 percent on average and ICO tokens plunging to near-zero rates.
Denting prices mean crypto-investors and venture funds are feeling the brunt of lighter digital pockets, while blockchain startups and crypto-centric firms are either folding entirely or laying off employees to conserve capital.
Perhaps the worst affected are companies like Coincheck, which possess a negative balance to start with and would need to first reach a mammoth $550 million in income to merely pay back investors and customers before moving over to turning revenue and profits.
At the time of writing, Bitcoin prices hover between the $3,200 and $3,400 range and have fallen ten percent since the start of the week of December 9, 2018. The slide's far-reaching effects see investors turning away from investing in digital currency markets and keeping afoot for an eventual bull run.
However, the point mentioned above has caused troubles for crypto-exchanges as they rely on price action and market liquidity for their profits. Toshihiko Katsuya, the president of Coincheck, states:
"We hope to see trading volume rise as we run the exchange in a stable way. But the market is weak. Volatility is high, but transaction activity has not been revitalized."
Slowing Building Up
After the January 2018 debacle, Coincheck indefinitely suspended all trading services and halted all outgoing and incoming transactions. After nine months in November 2018, the company resumed all services, including token trading and account opening.
Currently, Coincheck is awaiting an exchange license to operate legally under Japanese jurisdiction but is allowed to operate until the judgment is passed. The lengthy period is taking a toll on business, with Katsuya stating an affirmative "yes" to local reporters when asked about if the licensing process was taking time.
Gaining regulatory acceptance is crucial to Coincheck's long-term success, especially if Japanese clientele are considered. The firm seeks to ramp up marketing efforts once all licenses are in order, as it looks towards reaching initial levels of profitability and revenue.
Started in August 2014 by Koichiro Wada and Yusuke Otsuka, Coincheck enjoyed steady growth in the Far East market and registered hundreds of millions of dollars in operating profits until its unfortunate hack. In April 2018, financial services giant Monex purchased Coincheck's business outright for a reported amount of $34 million and made the latter's liquidity troubles its own.