Poloniex Freezes Customer Trading Accounts For Not Completing KYC: Millions in Funds Locked up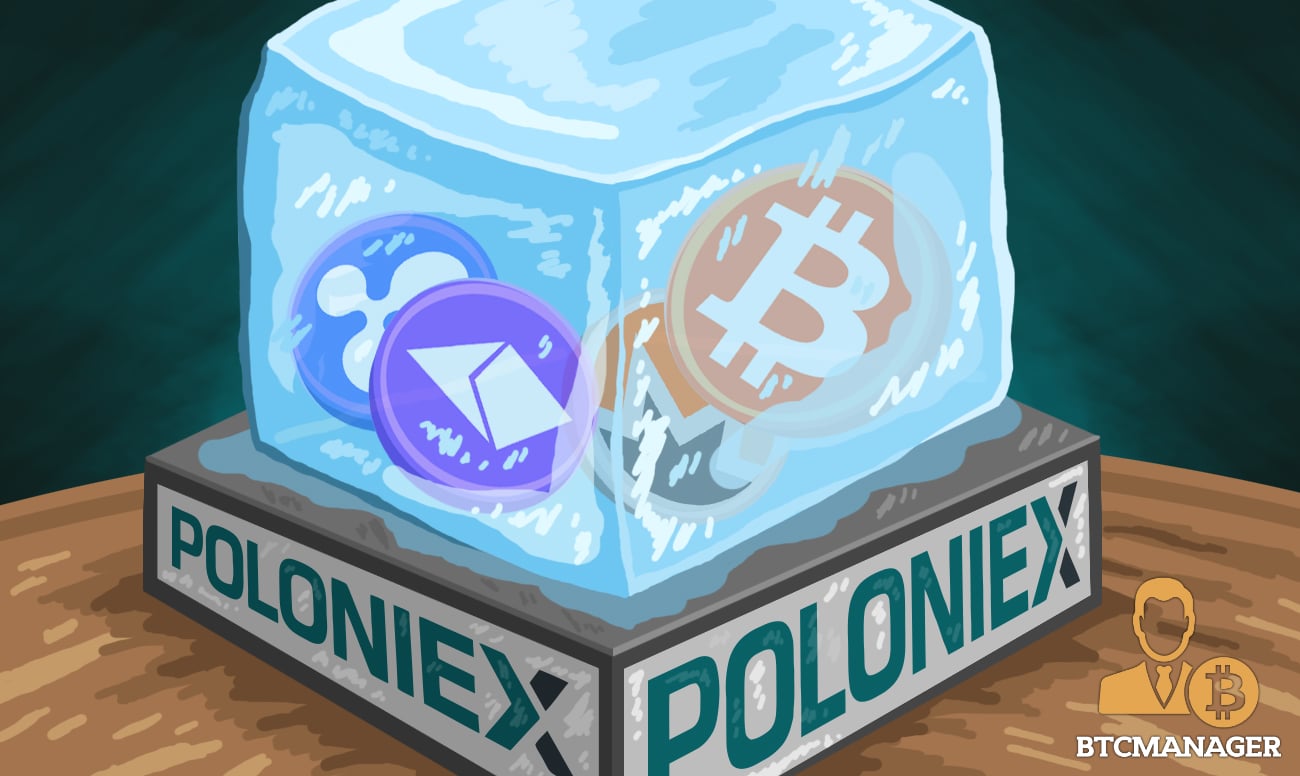 Poloniex, the world's 25th largest cryptocurrency exchange by trading volume, caused a stir on Twitter on May 27, 2018, after news that it shall freeze customer accounts unless they provide their personal details to the exchange.
Exchanges Giving Away Customer Data
Cryptocurrency exchanges are feeling the heat from governments worldwide, and are seemingly shifting from their long-held customer privacy ethos to introducing procedures entirely meant to fulfil business interests and regulatory acceptance.
While Coinbase and Gemini have historically threaded along a regulation-compliant path, popular exchange Bitfinex surprised the cryptosphere by introducing customer verification procedures in May 2018. And now, the latest to join these ranks is Poloniex.
As per a mail sent to its users, the exchange has taken a bold step to freeze user's accounts until a mandatory Know-Your-Customer (KYC) form is submitted.
Looks like @Poloniex is finally forcing existing accounts to go through their verification process. pic.twitter.com/zKgD09xtQF

— WhalePanda (@WhalePanda) May 27, 2018
Interestingly, the exchange introduced a mandatory identity verification procedure in December 2017, but did not mention any trading limitations at the time.
A May 27 press release from Poloniex explains, "we are asking all legacy Poloniex customers who have not provided full identification information in the past to do so now through the Poloniex profile page. This page provides clear instructions on what information is required to verify your account. As soon as you submit this information, we will take steps to verify it and re-enable trading and transactions for your account. Please rest assured that your funds remain safe and accounted for while you complete this process."
The move undeniably comes as surprise to many, and the fund-locking is an entirely unwelcome move. Furthermore, frustrated users report that the trading accounts remain unlocked even after the verification process is completed.
Reddit user PauleeWorli noted:
"I was told to verify today when I logged in. I did that and promptly got an email reply saying I had been verified. But when I go to trade it tells me 'account frozen' when I try to place an order."
Circle Acquisition Leading to Stringent Rules?
The move comes on the back of Poloniex getting acquired by Circle, a U.S.-based peer-to-peer payments technology firm.
Incidentally, Circle is heavily funded by the likes of Goldman Sachs and Breyer Capital; firms which lay huge emphasis on getting all work done by the law books, at least in the public eye.
Thus, it was imminent that Poloniex users would have to provide their personal details at some point in time. However, the method of freezing fund is akin to the behaviour of a centralized institution, who typically "bully" their customers with such dictums.
At the very least, Poloniex could have given the option to withdraw all funds, for users who wish to maintain their privacy. But, it is evident that this isn't the case, both from the mail and user reports, such as:
https://twitter.com/Jiraiyahsama/status/1000709294361403392
Some users on Reddit have resorted to drumming up support for a class action lawsuit, according to a post from May 28.