Polygon MATIC price surges by 16% in a week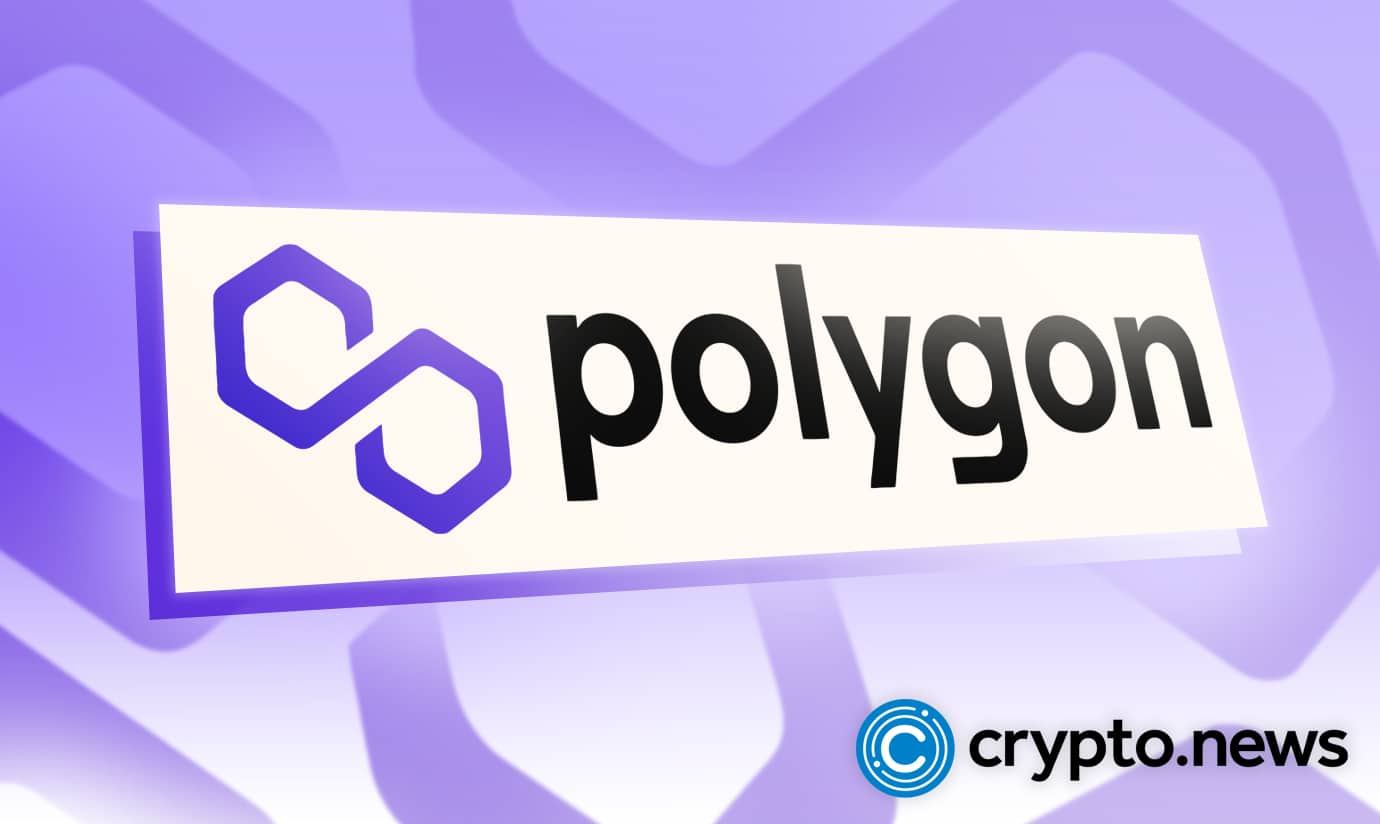 Polygon MATIC surged 16% in the past week, reaching a 48% surge since late December last year. The token is currently valued at $1.09 after an upsurge in daily transactions, which lists it as the second-largest for DAUs, beating ethereum (ETH) and solana (SOL).
In one week, Polygon's MATIC has surged by 16%, now priced at $1.10 at the time of writing. Since December 2022, the token has surged by 48%, making it the second-largest asset per daily active users, recording over 344,000 users trailing behind Binance's BNB. The token has a $1.19 billion trading volume with a $9.4 billion market cap.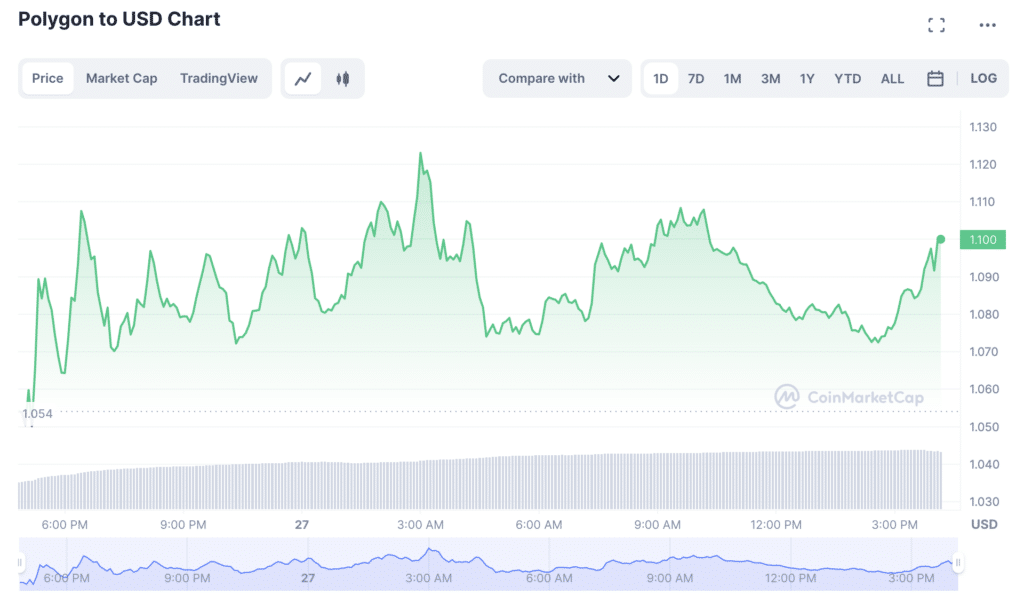 MATIC's increase in daily active users was fostered by the recent partnerships announced over the past months. Also, it did launches, such as the most recent one yesterday, via an AMA with Ovix Protocol. According to the recent Twitter thread, the AMA explores 2023's largest DeFi natives, LSD, and zero-knowledge EVM (zk-EVM).
Polygon DeFi
Native projects such as GainsNetwork_io and Giddy DeFi are among Polygon's top projects focused on making DeFi a priority in the current bear market. Giddy teamed up with GainsNetwork and brought the newly created $GNS staking pool.
Moreover, a Polygon crypto whale sold MATIC tokens worth $7.7 billion on 8 January, leaving tokens worth $23.7 million in the address. However, the MATIC token price has faced some unexpected surges. Among this is a 5.7% drop witnessed within 24 hours in mid-December last year after Trump's NFT announcement.
According to Charles Storry, head of growth at Phuture platform, "We're starting to see users and interest comes back to these kinds of networks and seeing activity again." He explains that investors are willing to invest in riskier projects following their intent to be open to new ecosystems such as Polygon.