Polygon (MATIC) prices drop after Trump's NFT announcement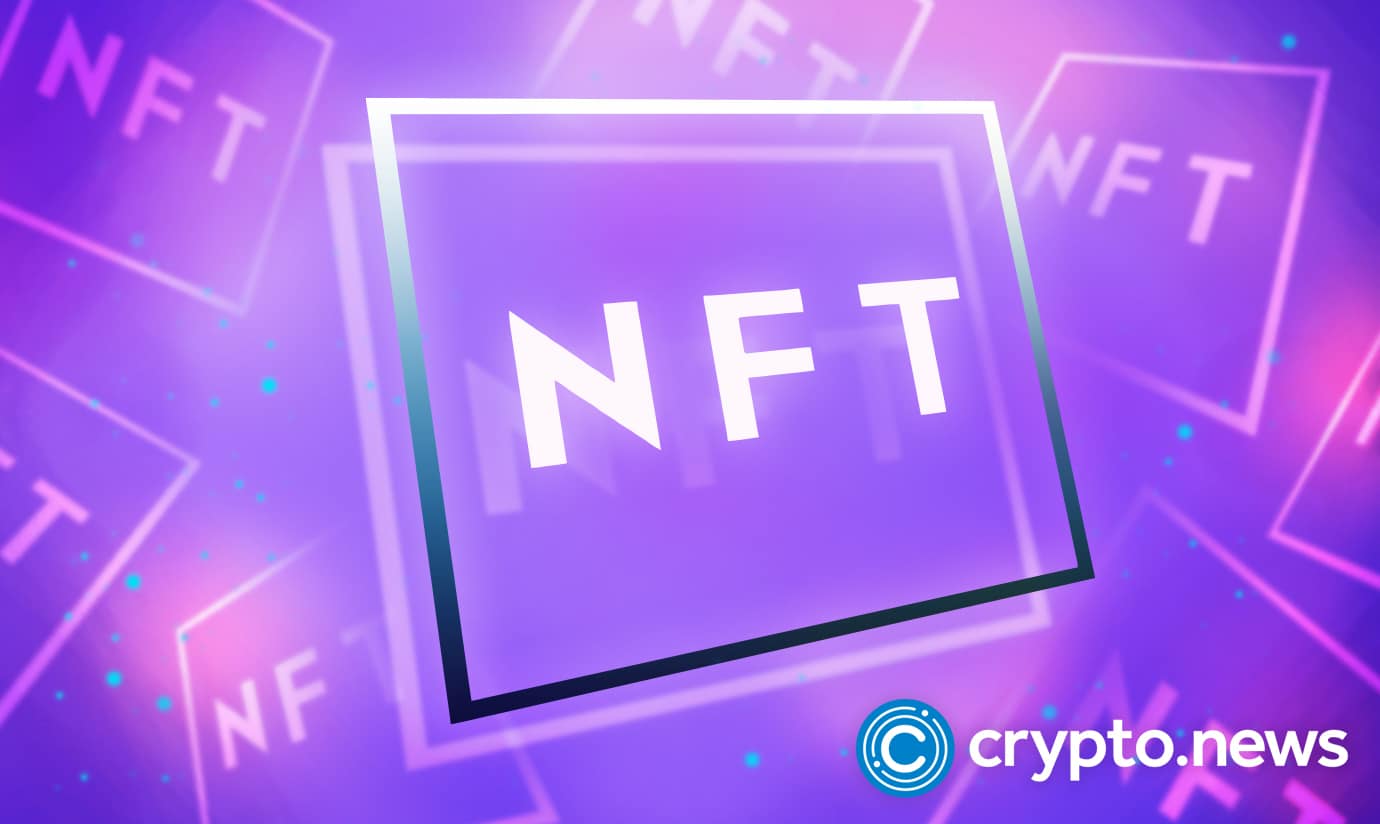 Yesterday the ex-US president Donald Trump dropped his superhero-inspired NFTs on Polygon. Its native token, MATIC, saw a decrease of 5.7% in 24 hours.
Trump's NFTs fail to spark Polygon price rally
Many would have expected the price of Polygon (MATIC) to react positively to the heightened activity that followed former American president Donald Trump's announcement of a limited edition collection of NFTs minted on the blockchain.
However, according to data from the price-tracking website CoinMarketCap, MATIC is currently priced at $0.8348, a 5.7% drop from previous levels in the last 24 hours. The same website listed MATIC's 24-hour trading volume at $345,691,038. It still remains the tenth-biggest cryptocurrency by market cap, clocking in at $7,3 bn from a circulating supply of 8,734,317,475 coins.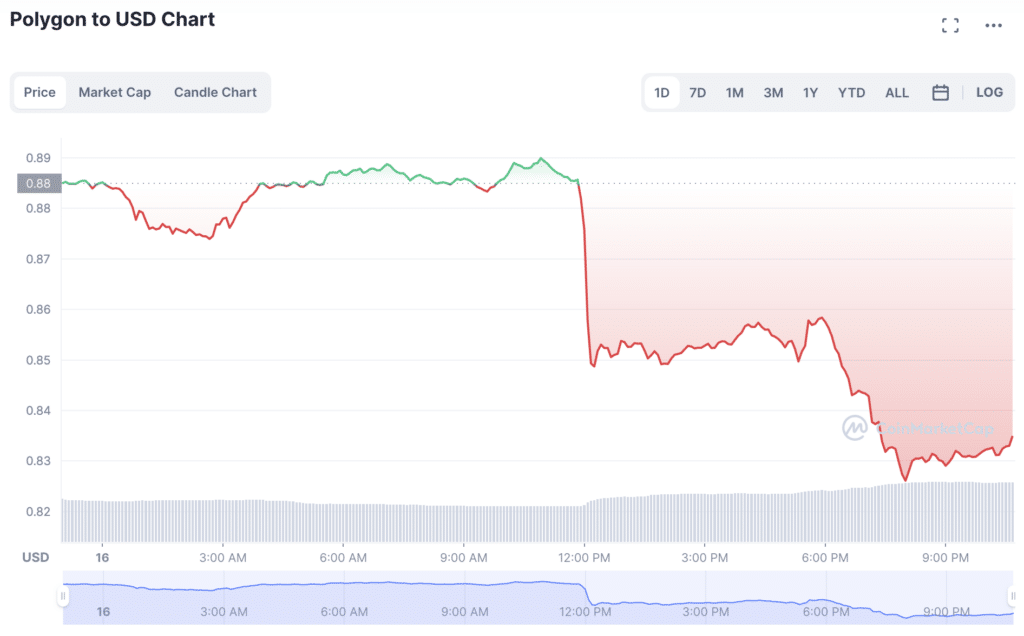 Data from the charting platform Trading View indicates that Polygon was down 3.26 percent, with a commensurate market cap of $8.493 billion.
Trump digital trading cards dominate Polygon POS NFT collections
Trump's NFT collection might not have moved Polygon prices in the right direction. However, it still led all of Polygon's POS NFT collections with a 24-hour trading volume of about 449.01 ETH, according to aggregated statistics from Coingecko on NFT floor pricing.
At the time of writing, the market capitalization of the Trump Digital Trading Cards was roughly 3,330 ETH, making them potentially the most successful Polygon mint by metrics.
Additionally, the overall market value of NFT is already around $12.2 billion. It is a huge increase from the start of last year when digital artist Beeple famously sold one of his works for $69 million.
The 45,000 Trump Digital Trading Cards, which depict the controversial ex-president in fancy outfits and poses, sold out within 24 hours of the announcement. Each item was priced at $99 and included entry into a lottery where holders could win a variety of prizes, including a game of golf with Trump.
According to one social media user, about 14 percent of the Trump NFT buyers were first-time Polygon users.
Polygon remains mum on Trump NFTs
But while it seems the Trump NFTs are doing wonders for Polygon's visibility, the blockchain has uncharacteristically made no mention of the project. Its official Twitter page appears to have given the project a wide berth, instead dwelling on its new partnership with Magic Eden. It will enable users to buy, sell, and mint Polygon NFTs with MATIC, wrapped ether (wETH), and USD Coin (USDC).
The Polygon Weekly Briefing show, for its part, featured projects with the e-commerce platform Flipkart, the Web3 gaming app Yeeha Games, and the blockchain data protocol The Graph. The show, however, also made no mention of the Trump Digital Trading Cards collection.