Popular Cryptocurrency Enjin Coin Strikes Partnership with Unity, Integrating with Minecraft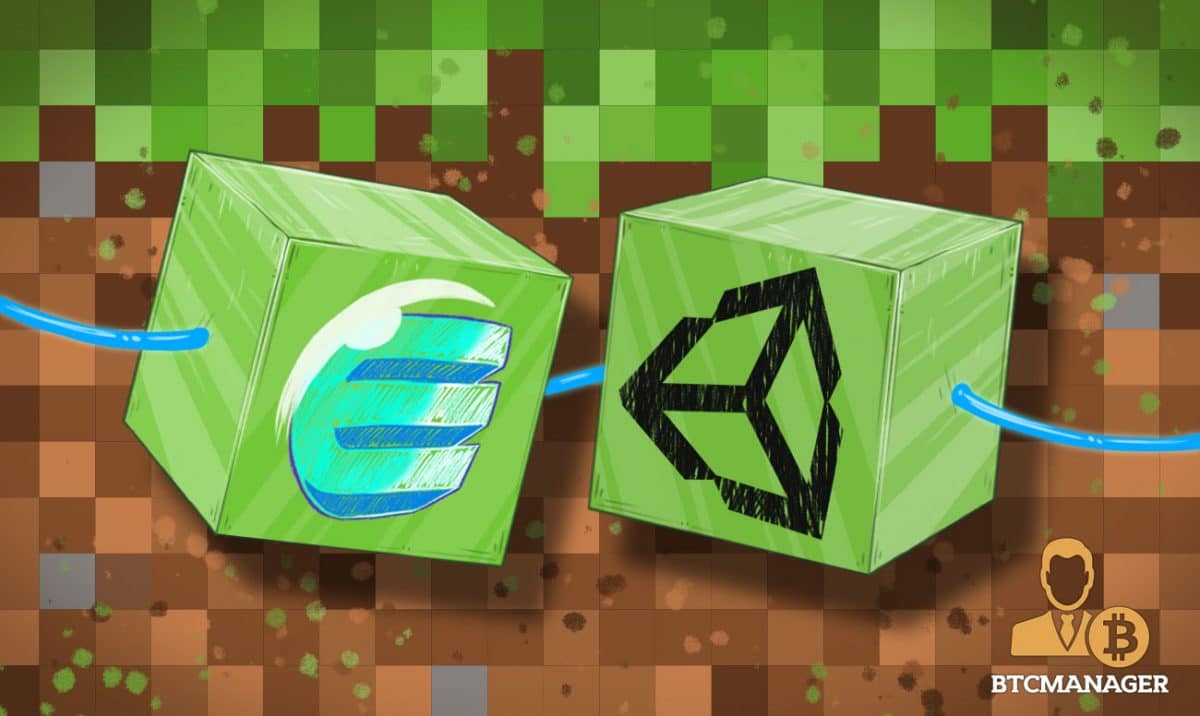 Enjin Coin seems to be continuing towards its march to revolutionize the gaming industry employing blockchain technology implementation. In less than three days after its October 2017 ICO, the coin was already listed on no less than seven cryptocurrency exchange platforms. As part of its efforts to position itself as a major player in the blockchain-based gaming revolution, it has announced a partnership deal with Unity, the world's largest game development engine.
Enjin Coin is an ERC20 standard token that was created to service the gaming industry, giving gamers and game developers the ability to trade and monetize game assets and other virtual goods. It is currently ranked 102 according to Coinmarketcap based on its market capitalization which, at the time of writing, stood at a little over a $100 million. Over the past 24 hours, the price of Enjin Coin has appreciated by about two percent.
Details of the Partnership
Announcing the partnership with Enjin, the President APAC at Unity Technologies, Hubert Larenaudie said game developers would have access to better technologies to aid their development efforts. He also said that via the platform's Asset Store, the gaming development community would have access to the Enjin SDK which will help to enhance the richness of the overall gaming experience. As part of the partnership, Enjin will create a plugin that can be accessed via Unity's asset store. This plug-in will provide the means by which developers can implement blockchain elements into their gaming architecture.
According to Witek Radomski, the CTO of Enjin, smart contracts will control the asset creation, trading, and Enjin Coin retrieval process. In order for developers to have access to the partnership ecosystem, they will have to purchase Enjin Coin tokens from a supported crypto exchange platform or the Enjin Coin marketing pool. The Enjin Coin CTO also declared that his team would work in tandem with the guys over at Unity to ensure that the Enjin SDK works at optimum capacity, delivering seamless functionality within the Unity Editor. To this end, Radomski declared that detailed tutorials and walkthrough guides would be published to aid game developers.
Ownership of Gaming Assets
Hardcore gamers spend hours upon hours bent over consoles playing their favorite titles, amassing plenty of assets that seldom hold any real value outside of the game environment. Gamers also do not possess real ownership over these hard fought and hard-won virtual assets. One of the core mandates of Enjin according to its CEO, Maxim Blagov is to introduce a sense of purpose and fairness into the gaming world, where gamers truly have ownership of their in-game assets.
Enjin enables developers and gamers alike to create several forms of in-game assets like token currencies and special characters. These assets can be stored on the Enjin Smart Wallet which has been described as the world's most secure mobile crypto wallet. The wallet which is available on both iOS and Android platforms is set to receive a new protocol update that will enable it to store a variety of digital assets. As of March 24, 2018, Enjin has successfully initiated its integration with Minecraft by releasing the beta version of its Minecraft plugin.