Portal and Polygon (MATIC) Partnership Set to Foster DeFi on Bitcoin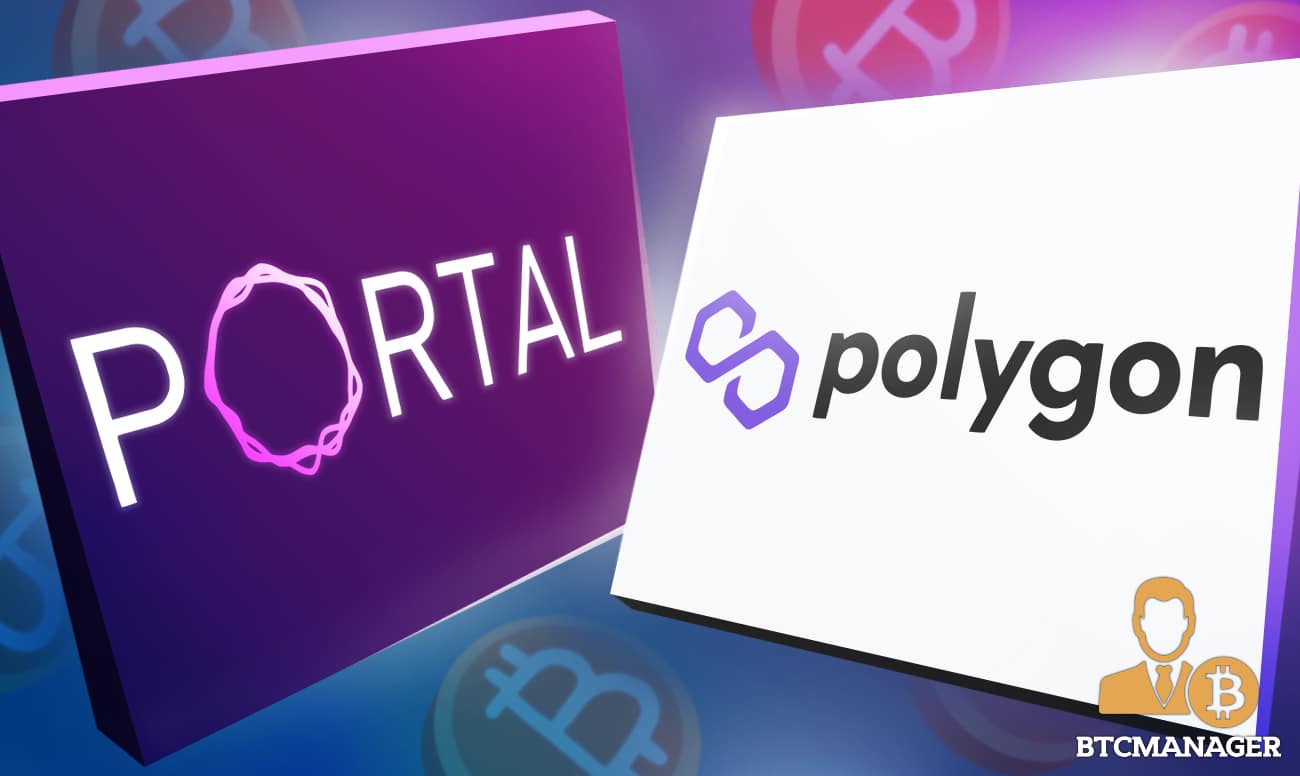 Portal, a decentralized exchange and self-custody wallet platform, has announced a strategic partnership deal with layer-two blockchain network Polygon to enhance Bitcoin functionality in the DeFi market. Polygon is a well-known Ethereum scaling and infrastructure development platform. It also specializes in tackling other blockchain difficulties. Portal, on the other hand, is the first Bitcoin-based cross-chain Layer-2 DEX.
DeFi Meets Bitcoin
Dr. Duggirala, executive chairman of Portal, spoke on increased Bitcoin use in the DeFi market.
"Given that Portal is a DeFi layer on Bitcoin, we are excited to partner with Polygon to enable wBTC/BTC and POS-wBTC to BTC swaps. We believe that having liquid markets and enabling price discovery will appropriately price wrapped Bitcoin based on risk and enables increased usability for Bitcoin."
Currently, Portal supports fully decentralized on-chain spot and options trading. It also allows peer-to-peer lending and borrowing. 
The partnership will further these user capabilities while enabling zero-knowledge swap functionality for wBTC/BTC, PoS/wBTC to BTC. Furthermore, it will also allow Polygon to operate a liquidity-supporting node on Portal DEX.
Portal is Getting Closer to Its Goal
The primary goal of Portal is to create a self-governing, anonymous, and unfiltered Bitcoin ecosystem over DeFi. The platform uses Bitcoin's hash time-locked contracts. These contracts provide users with solid transaction security and ensure users keep complete control over the money supply in trade. Hence, avoiding counterparty risk and fund loss. 
It also incentivizes anonymous, self-interested third parties to operate as intermediaries between mutually distrusting peers. On the other hand, Fabric, its layer-three technology, enables regular smart contract capabilities.
Portal delivers on the promise of self-sovereignty for everybody. It does this by introducing a rapid, peer-to-peer Layer 2 exchange with the speed of centralized exchanges but with privacy. Current centralized exchanges, custodial wrapped tokens, and censorable ecosystems jeopardize Bitcoin's self-sovereignty promise. Layer 3 anonymity on cross-chain transactions is enabled via fabric technology. Hence, it eliminates the need for centralized custodians.
Prior Successes on the Platforms
Portal received an $8.5 million funding round in late September. The participants included, but were not limited to, Coinbase Ventures, Arrington XRP Capital, OKEx. Also, there were other figures from Ethereum, Dfinity, and Galaxy Digital, among others.
The fundraising announcement came ahead of Portal's October public token sale which took place on Republic.co's launchpad.
Meanwhile, various competitions have been taking place on Portal to increase community participation. George Burke, Portal's founder, posted a comical submission from the firm's monthly Memeathon. The lighthearted tournament enabled community members to take part in the popular social sport of "meme-ing." 
In the same vein, Polygon has cemented itself as the leading Ethereum scaling solution, helping the smart contracts platform become the most fundamental settlement layer in the developing Web 3.0 space. Polygon offers unparalleled transaction speed and at cheap prices, making it affordable and easier for all to become a part of the Ethereum-based Web 3.0 ecosystem.
At Polygon's core lies the Polygon SDK which is essentially a flexible, modular framework that aids in the development and connection of Secured Chains like zkRollups, Validium, Plasma, Optimistic Rollups, and Standalone Chains such as Polygon POS.