Post.Tech generates $3m in daily volume on L2 Arbitrum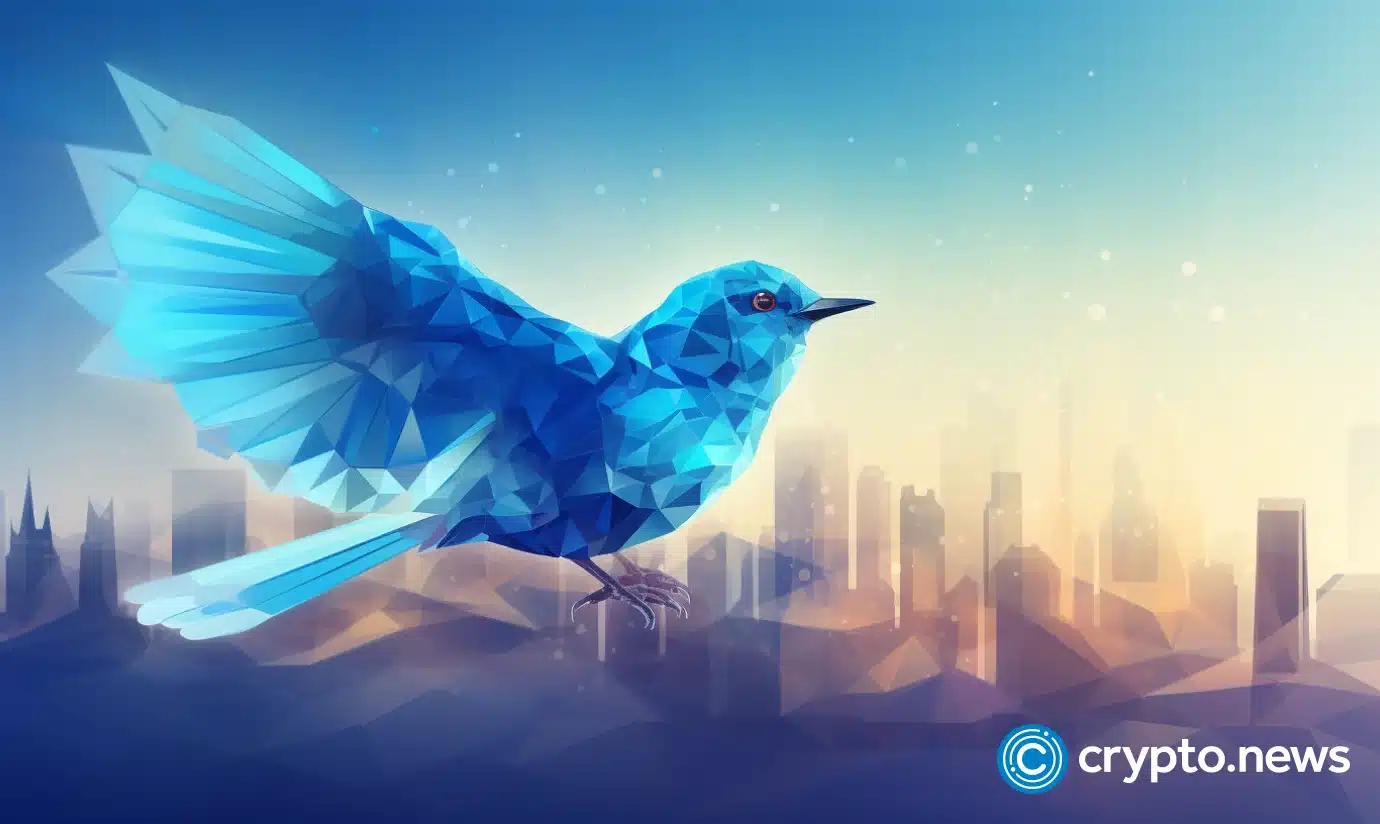 Daily transaction volume on Friend.Tech clone platform Post.Tech exploded by nearly 8,000% with 136,000 transactions in 24 hours. The decentralized protocol runs atop Ethereum layer-2 network Arbitrum.
Users opined that Post.Tech seems like a fork between X, Elon Musk's Twitter rebrand, and the viral decentralized mobile app Friend.Tech which operates on Coinbase-backed layer-2 blockchain Base.
On both platforms, users can buy and sell access keys to gated communities moderated by other users, typically popular influencers and social media creators in crypto.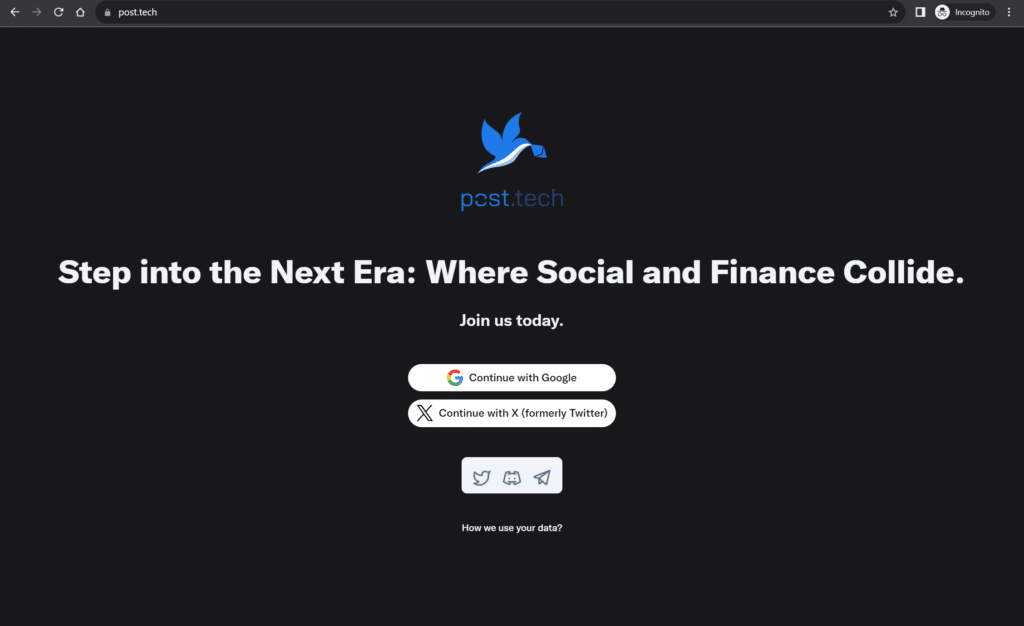 Friend.Tech and Post.Tech both feature a fee structure split between the app developers and community creators. This fee amounts to 10% of user transactions as part of the so-called social finance or socialfi business model.
The purported Friend.Tech rival platform boasts $3 million in daily trading volume, up 7,400% in 24 hours according to Dappradar. Over 16,000 unique active wallets also interacted with the platform in that window.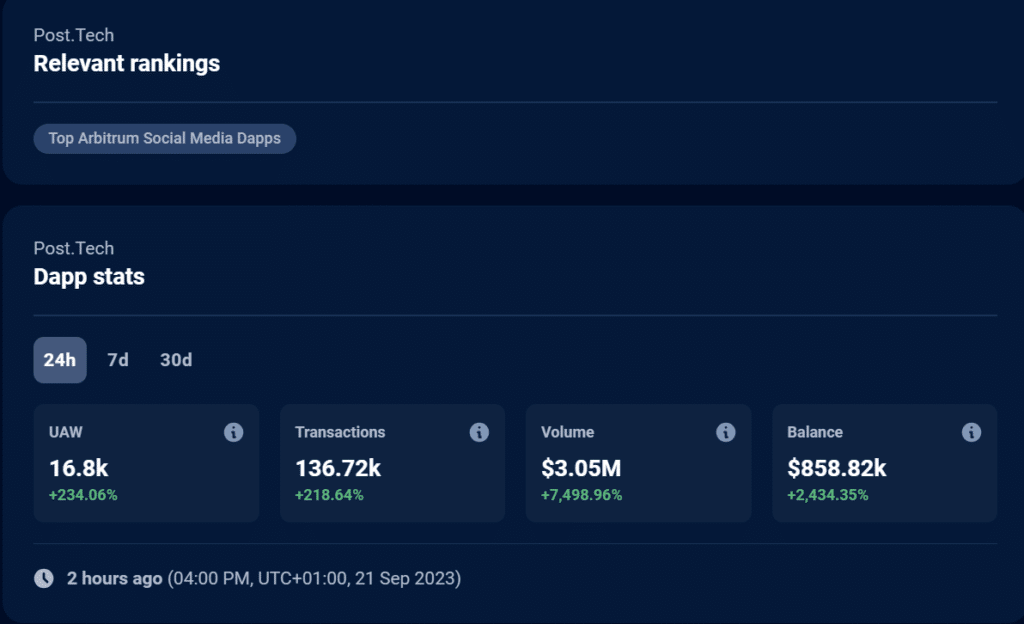 While these platforms are closely matched in daily volume at press time, Friend.Tech outclasses the new kid on the block in terms of total value locked. Users have locked up almost $850,000 in Post.Tech.
Friend.Tech's TVL floated above $34 million, per DefiLlama data.
Notably, the socialfi platform created by pseudonymous developer Racer had a month's headstart and has done $250 million in cumulative trading volume following its launch in August 2023.
Friend.Tech competed with flagship protocols on Ethereum like Uniswap and Lido Finance, generating millions in transaction fees. Concerns were raised over a data breach involving 100,000 users' data but the platform swiftly clarified the issue per reports on Aug. 22.
The app's initial success has seemingly galvanized clones and mirror applications looking to offer their own view on socialfi.
Crypto participants are also collaborating on aggregators and indexes based on content generated within these apps, although this idea has proved contentious.
As crypto.news reported, two creators lost access to Friend.Tech's chat feature after building a tool that provided free access to token-gated chats.