Price Oracle Provider DIA (DIA) Partners with Cross-Chain DEX in Polkadot Ecosystem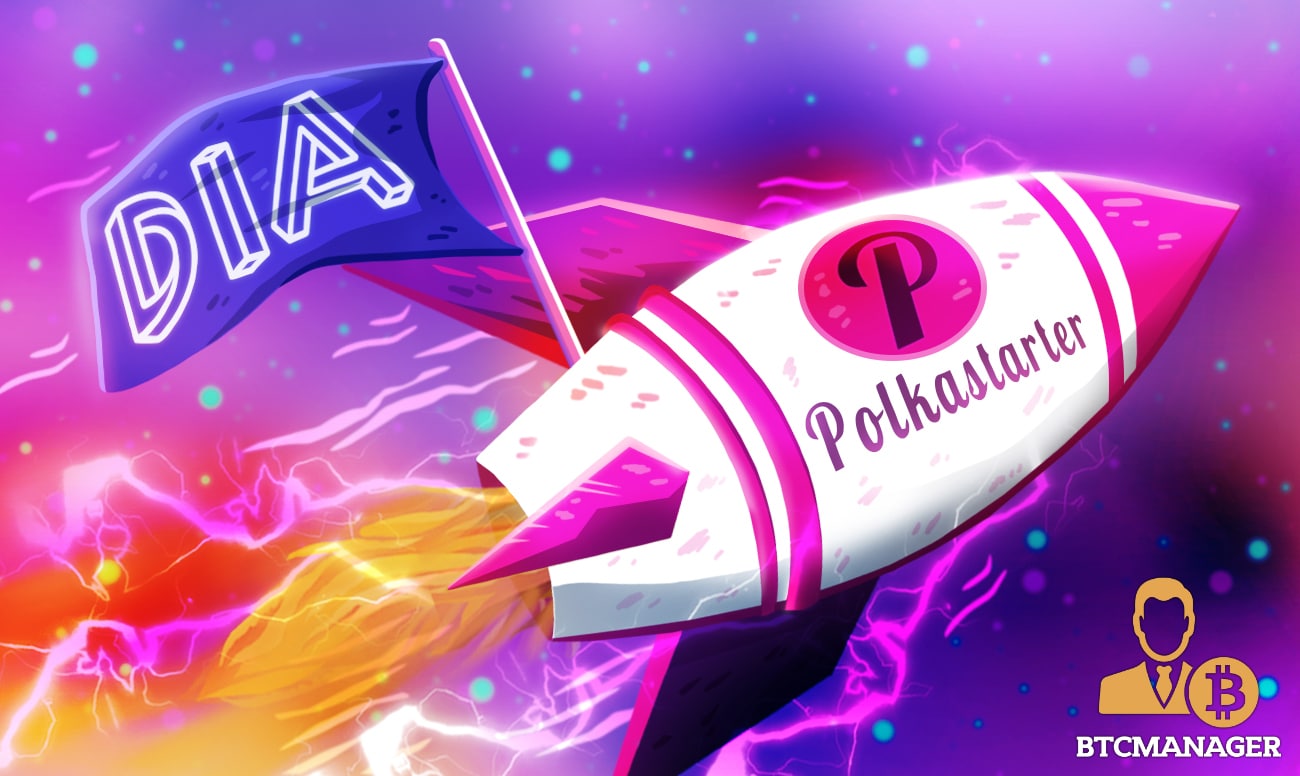 Decentralized Information Asset (DIA)—a Swiss non-profit, is now partnering with Polkastarter–a DEX built for interoperable token pools and auctions in Polkadot, to provide oracles services thereby enabling DeFi trading. 
Building a High Slippage Alert System in Polkastarter

Oracle data will also be used for pricing and building anti-slippage features with the hopes of "accelerating the sourcing, verification, and use of data from network participants" as per an update on Oct 8.
Analysts say Polkadot as an interoperable platform is potent. Inherently, the system can link several blockchains enabling trustless token swapping without sacrificing security, decentralization, and scalability. 
As parachains continue to link with its core, Polkastarter is emerging as one of the platform's signature products. It promises to bring token pools and auctions to the Polkadot system with baked-in KYC verification for users allowing partners to raise and exchange funds on a decentralized, secure, transparent, and scalable environment in Polkadot.
As Polkastarter is set for launch, DIA will be the primary source of third-party, tamper-proof data for ERC-20 prices, coming handy for notifying users with high slippages.
This data will be useful in building, fine-tuning the system's in-built slippage alert feature for Polkastarter token pools. On the other end, Polkastarter will be a premier fundraising partner for projects DIA Labs support.
Commenting, the co-founder of DIA, Michael Weber, said:
"Polkastarter is an exciting project — the idea of bringing a cross-chain compatible fundraising platform that leverages liquidity on various networks is another step towards an integrated DeFi ecosystem. We are happy to support Polkastarter's journey by fueling their platform with transparent and auditable cross-chain data."
DeFi Needs Oracles to Function
Exponentially growing projects like Aave, Maker, Compound, and other top-tier DeFi projects in Ethereum require external data for activation of their smart contracts. 
As such, launching complementing systems will not only help in this expansion but goes a long way in improving the user experience because of fair, transparent, and tamper-proof data on asset prices. 
DIA plans to become one of the critical building blocks for DeFi subsequently ensuring that as the sub-sector grow, it meets the requirement of a maturing market while fulfilling DeFi's promise of transparency
On Oct 6, BTCManager reported of Polkadot's plans of launching the Initial Parachain Offering (IPO) which is a new model for releasing dApps and blockchains.