Primex Finance Beta Deployed on zkSync Testnet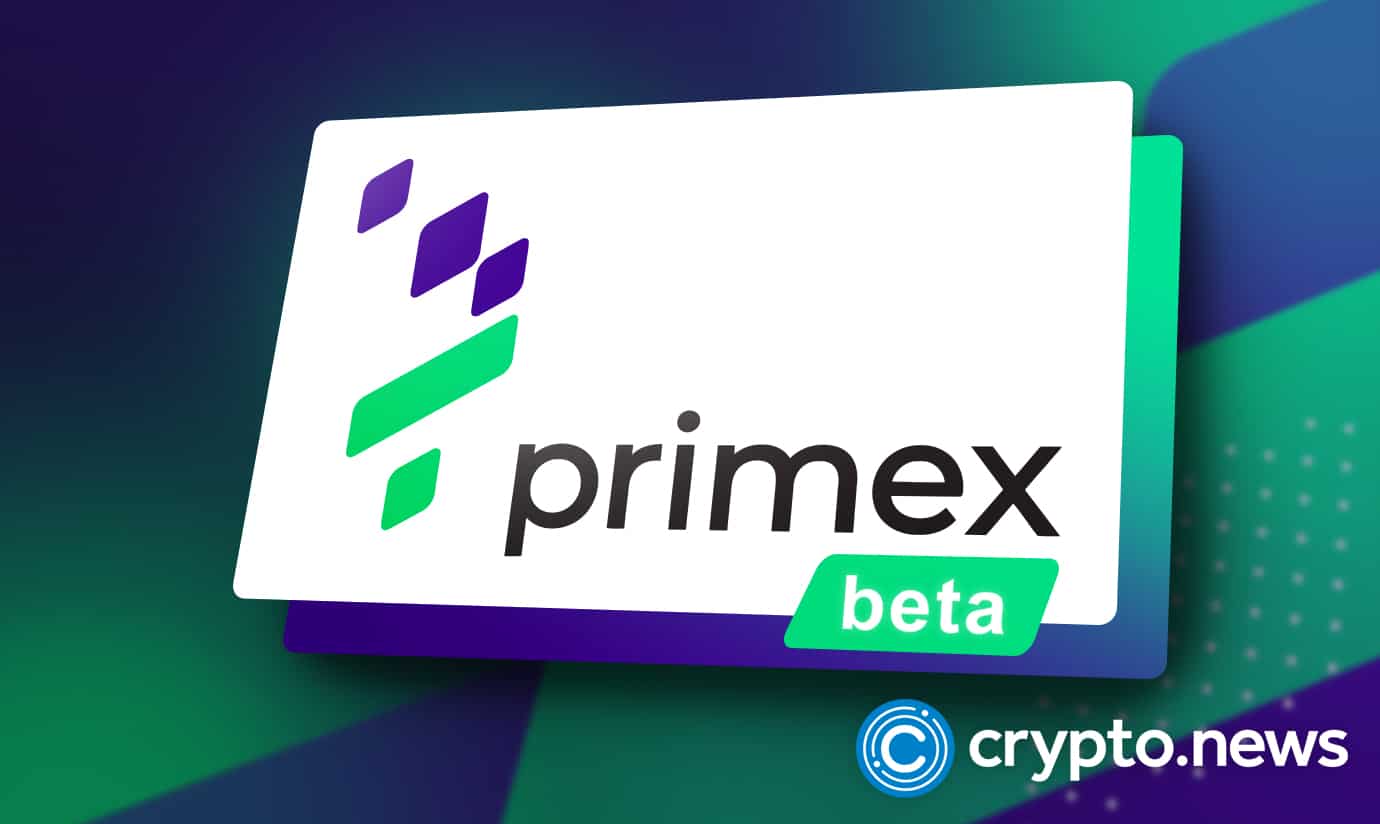 Cross-chain brokerage protocol Primex Finance has partnered with zkSync to deploy its beta version on the zkSync testnet, per a press release on October 25, 2022.
Primex Beta to Enable Margin Trading on DEXs
Primex Finance, a decentralized prime brokerage protocol for cross-dex margin trading, will deploy its Beta version on the zkSync 2.0 testnet. When deployed on the zkSync's layer-2 protocol, Primex beta offers users a higher transaction speed for margin trading on Decentralized Exchanges (DEX) and lesser gas fees.
Primex launched its beta version on the Ethereum Goerli testnet in early October 2022. The beta version allows users to try the protocol's cross-DEX spot margin trading. With the Beta launch, Primex also unveils a brand-new referral program for early customers that compensates users for referring others.
Key features of the beta version include spot trading without leverage, open position and order modifications, and the Primex Splitter, which functions as an aggregation solution that splits up swaps across multiple DEXs by reducing slippage without additional fees.
Speaking on the partnership, Dmitry Tolok, Primex Finance's co-founder, stated:
"ZK-rollups have tremendous potential to solve Ethereum's scalability in the long run, and zkSync is among the leading solutions in this field. Considering that the largest and most liquid DEXs are looking to deploy on this L2, it made perfect sense for our team to deploy Primex on zkSync's testnet. This way, we can introduce a truly decentralized spot margin trading experience for more users who can benefit from lower gas fees and faster transaction speed offered by ZK-rollup technology." 
The integration billed to launch at the end of October 2022, will grant users of the Primex protocol unlimited access to zkSync's vast array of DEXs operating in its ecosystem.
In July 2022, Primex Finance launched its cross-DEX trading platform, where traders can use the Primex Finance app to borrow funds and participate in cross-DEX margin trading. With the Primex cross-DEX trading platform, users can use decentralized margin trading to open leverage positions on any available DEXs and even split the position across multiple DEXs to optimize the trade.
zkSync, The Secure Layer-2 Scaling Solution
Powered by zkRollup technology, zkSync is a scalable, trustless layer-2 solution on Ethereum. The protocol adopts zero knowledge tech to guarantee the optimum security of users' assets while maintaining scalability.
With its mainnet launch scheduled for October 28, 2022, many startups are already integrating on zkSync. In August 2022, the digital banking platform Juno agreed to their crypto-friendly digital platform to zkSync 2.0 mainnet. Projects like Uniswap and DeFi wallet, Argent have also jumped aboard the zkSync train.
ZK-rollups have become an essential part of the crypto space because they offer security, privacy, and optimum scalability, which makes them an excellent layer-2 scaling solution.
Naturally, traditional Layer-1 blockchain solutions like Ethereum validate blocks and transactions on-chain. ZK-rollups take these activities same off-chain and relay a summary of the validated activities to the blockchain. By doing this, the rollup updates the state of the Layer-1 blockchain while storing only a fraction of the total data.
In September 2022, Binance's BNB Chain launched its zero-knowledge proof-based scaling solution, zkBNB, with the mainnet expected to be launched at the end of the year.