Pro-Russian Groups Evade US Sanctions, Raise $400,000 in Cryptocurrency Donations to Fund the Russian Military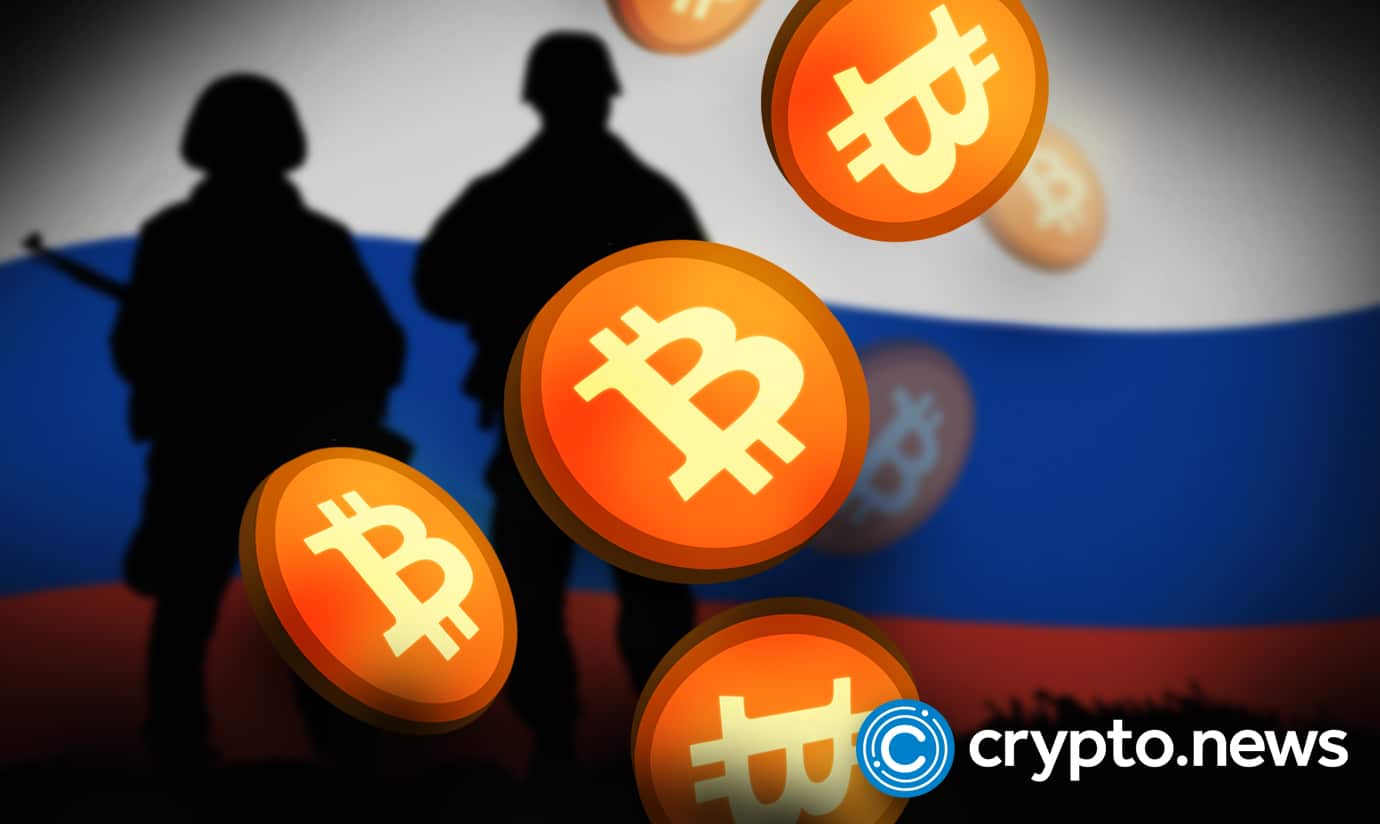 Blockchain intelligence company TRM Labs has announced that pro-Russian military groups are raising funds in cryptocurrency to aid Russian military operations and bypass U.S. sanctions.
Pro-Russian Military Groups Raise $400,000 in Crypto Donations.
Of all the numerous ills a war brings, one of the most significant is the high cost of acquiring weapons and training military personnel. Wars are simply expensive, and the ongoing Ukrainian war is no exception. On May 22nd this year, Ukraine announced the acceptance of cryptocurrency BTC, ETH, and USDT donations to fund the war. And now, pro-Russia groups have taken a similar step in war funding.
According to a report by Chris Janczewski of popular blockchain intelligence firm TRM Labs, $400,000 worth of crypto has been raised by pro-Russian military groups since Russia's invasion of Ukraine on the 24th of February.
Using Telegram To Raise Funds
An in-depth investigation by the TRM Labs team has revealed that pro-Russian groups are now offering different ways for people to donate funds through the encrypted messaging app Telegram. The funds are channeled towards providing Russian-affiliated military groups with equipment to support military training.
The groups use the messaging platform to raise crypto funds, as this helps them bypass US sanctions that would otherwise be incurred using the traditional fiat banking system. While accessing a telegram channel, TRM Labs discovered that the group sought to raise funds for items such as radios and thermal imaging equipment.
Russia-Affiliated Groups Involved in Fundraising
According to a CNBC broadcast, several groups are involved in the fundraising. Prominent among them is Task Force Rusich, described by the US treasury as a Neo-Nazi paramilitary group fighting alongside Russia in Ukraine.
Task Force Rusich was sanctioned by the US Treasury Department's Office of Foreign Assets Control (OFCA) about two weeks ago, along with five other cryptocurrency investors, for aiding Russia and committing "horrible atrocities against captured Ukrainians."
The Breakdown
Other groups involved in the fundraising include Romanov Light, Moo Veche, and NACC. According to charts displayed by CNBC, Romanov Light raised over $150,000, Task Force Rusich raised a little under $150,000, Moo Veche collected about $50,000, and NACC only raised about $25,000.
Also, the Novorossia Aid Coordinating Center, set up in 2014 to support Russian operations in Ukraine, has raised over $21,000 USD in cryptocurrency, mainly bitcoin, intending to buy drones.
Russia has faced a lot of sanctions after its unprovoked invasion of Ukraine in February this year that aimed to cut it off from the global financial system, yet it keeps finding new ways to promote its course. Although it remains to be seen to what extent this crypto funding will affect the balance of power in the war, it could indicate future happenings.
Interestingly, cryptocurrencies are gaining more attention due to the ongoing Russia-Ukraine war.