PundiX (PXS) Blockchain Project Inks Deal with the Government of Cyprus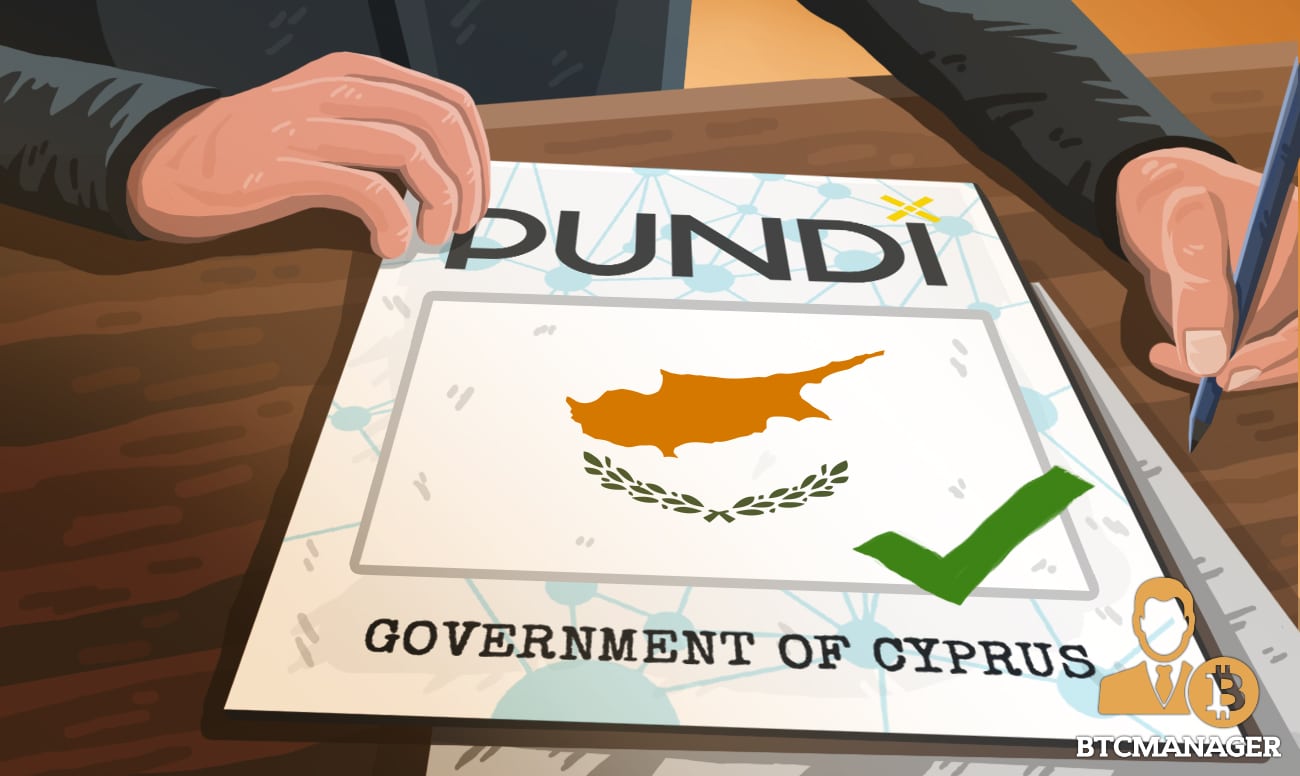 PundiX (PXS), a distributed ledger technology (DLT) platform that claims to be dedicated to transforming retail businesses with its blockchain-based point of sale solutions, and Borghese Ventures, a Cyprus-based artificial intelligence (AI), are partnering with the government of Cyprus, for the integration of DLT and AI into several sectors of the nation's economy, reports Enterprisetimes on November 19, 2019. 
PundiX Goes to Cyprus
As part of plans to integrate blockchain technology into various areas of its economy and occupy the frontline of innovation, the Republic of Cyprus has signed a memorandum of understanding with PundiX and Borghese Ventures.
Per sources close to the matter, the deal will enable Borghese and PundiX to collaborate with the government in developing highly functional blockchain solutions that will enhance the processes of a vast array of industries in Cyprus, including healthcare, law, education tech, logistics, land registry and more.
The team will also try to formulate solutions aimed at improving the back-end processes of the government of Cyprus.
Commenting on the development the President of the Parliament of the Republic of Cyprus, Demetris Syllouris, reiterated that the government remains dedicated to taking advantage of the intricate properties of innovative technologies to provide new opportunities to citizens and improve lives.
He said:
"Having already signed the European Blockchain Partnership, the Government of the Republic of Cyprus is firm in its stance on fostering broader deployment of blockchain-based services as an innovative technology that can improve the lives of our communities, in full compliance with EU laws."
PundiX Gaining Traction 
While there are already a host of robust payments solutions in Cyprus, including JCC, a flexible credit card clearing system that allows residents to send micropayments with their credit or debit cards, PundiX and Borghese will also create new blockchain-based payment solutions across Cyprus, making it easier for merchants and retailers to accept crypto payments.
Reportedly, the PundiX XPOS payment system is now live in several countries around the world, including Argentina, Brazil, Switzerland, the U.K., Venezuela and a host of others, with its XWallet app already having over 400k active users.
Earlier in July 2019, PundiX announced the integration of its XWallet into the Samsung Blockchain Wallet. 
In related news, BTCManager informed on September 2, 2019, that the Kerala Blockchain Academy of India and the University of Nicosia (UNIC) had joined forces to launch a blockchain academy.